STEM


Over the next five years, the United States is expected to add as many as 1.3 million new STEM (science, technology, engineering, and mathematics) jobs. A 2012 report by The President's Council of Advisors of Science and Technology stated that, "Economic projections point to a need for approximately one million more STEM professionals than the U.S. will produce at the current rate over the next decade."
All of our students won't pursue STEM-related careers, but they will all benefit from the skills they learn through STEM - critical thinking, problem solving, collaboration, creativity, and perseverance. These are 21st century skills that will help all students achieve success in their future endeavors, whether STEM-related or not.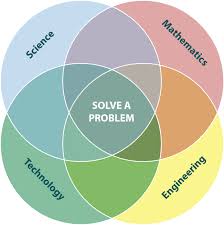 Thank you to all of the Skaneateles students, teachers, and community members whose hard work and engagement have helped make Skaneateles a Gold Medal district with a reputation for excellent STEM programs!