District News
<< Previous Next >> Viewing 81 - 100 of 546 stories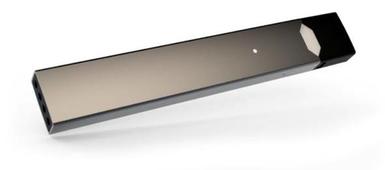 US Agency Cracks Down on Juul E-Cigarette Use:

WASHINGTON (AP) — Federal health officials are cracking down on underage use of a popular e-cigarette brand following months of complaints from parents, politicians and school administrators. The Food and Drug Administration said Tuesday it has issued warnings to 40 retail and online stores as part of a nationwide operation against illegal sales of Juul to children. FDA regulators also are asking manufacturer Juul Labs to turn over documents about the design, marketing and ingredients of its devices. The rare request particularly focuses on whether certain product features are directly appealing to young people. Like other e-cigarettes, Juul is an electronic device that turns liquid — usually containing nicotine — into an inhalable vapor. Thanks ...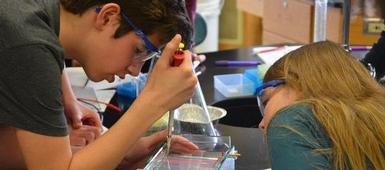 Biotech Day Provides College Level Lab Experiences:

SKANEATELES, NY (April 20, 2018) – A group of 30 students in AP Biology and Honors Biology at Skaneateles High School recently took part in Biotechnology Day, an in-school field trip in which students participated in a college level lab experience to gain awareness of DNA Biotechnologies being used today. The DNA profiling lab that the group completed saw students act as scientists, performing a paternity test for one or two couples. In order to do this, students performed Gel Electrophoresis, a method used to separate and analyze DNA according to its molecular size. This procedure can take as many as six class periods to complete, with parts that are time sensitive, such as enzyme incubation time. "Our goal was to provide students with ...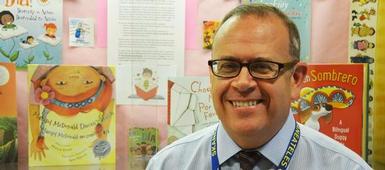 Meet Patrick Brown: Interim Elementary Principal:

To the Parents of our Waterman and State Street Students, I want to take this opportunity to introduce myself. My name is Patrick Brown, and I am incredibly excited to begin my role as the interim principal of Waterman Primary and State Street Intermediate Schools. I am truly honored to work with the children, staff and parents at Skaneateles Central Schools, and while I may know many of you from my roles as elementary assistant principal and curriculum coordinator for the district, I look forward to meeting each and every one of you. If you see me in the buildings, please introduce yourselves. Please be assured that I will work diligently to make sure that the transition is smooth for the children and the teachers. Our staff is an amazing group of ...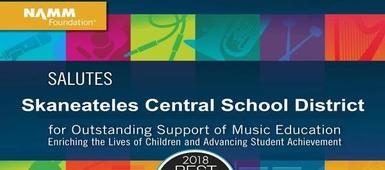 SCS Music Program Receives National Recognition:

SKANEATELES, NY (April 18, 2018) – The Skaneateles Central School District has been honored with the Best Communities for Music Education designation from The NAMM Foundation for its outstanding commitment to music education. The Best Communities for Music Education designation is awarded to districts that demonstrate outstanding achievement in efforts to provide music access and education to all students. To qualify for the Best Communities designation, the Skaneateles Central School District answered detailed questions about funding, graduation requirements, music class participation, instruction time, facilities, support for the music program, and community music-making programs. Responses were verified with school officials and reviewed ...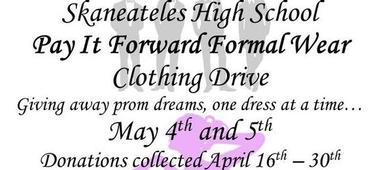 Formal Wear Clothing Drive to Run Through May 4:

Check out the image below for information on the Skaneateles High School 'Pay It Forward Formal Wear Clothing Drive'... Donations are being collected from April 16 - April 30 in the Skaneateles Central Schools District Office, located at 45 E. Elizabeth St.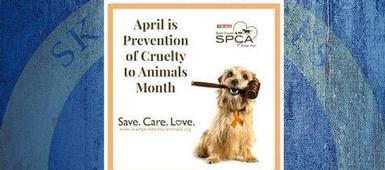 Interact Taking Donations to Prevent Animal Cruelty:

APRIL is PREVENTION OF CRUELTY TO ANIMALS month! Wear ORANGE to raise awareness! The Interact Club at Skaneateles High School is collecting supplies (AND monetary donations) for the local SPCA NOW through Friday, April 20th. Monetary donations should go to the HS office (checks made out to FLSPCA for the Finger Lakes SPCA). Supplies can be dropped off in the main lobby at the HS. Much needed supplies include: Dog/cat food (wet and dry), kitty litter, gently used towels and blankets. We wouldn't mind sharing a treat or toy with our furry friends either :)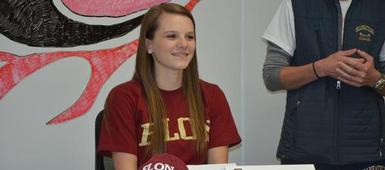 Ciaccio Commits to D-I Elon University for Lacrosse:

SKANEATELES, NY (April 11, 2018) – Skaneateles High School Senior, Christiana Ciaccio, has signed a letter of intent to play Division I Lacrosse at Elon University in North Carolina next season. Ciaccio was an OHSL Liberty League Honorable Mention All-Star last season as a junior, playing as a part of a Lakers squad that won its fourth state championship since 2005 and its second in the last four years. "I am happy to be with Christiana today because of the struggles she has been through," said Skaneateles Girls Lacrosse Head Coach, Bridget Marquardt. "She has been through a lot of illnesses and injuries the last couple years. This is a huge accomplishment for her. She could have thrown in the towel and she didn't, ...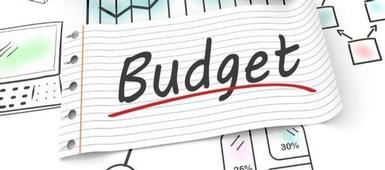 2018-2019 School Budget Approved:

SKANEATELES, NY (April 11, 2018) – On Tuesday, April 10, the Skaneateles Central School District's 2018-2019 budget was adopted by the Board of Education, finalizing the budget adoption process that began in October of 2017. The adopted budget carries an anticipated tax levy increase of 3.75%, although the district's tax cap for this year was 4.44%. State law refers to a "2% tax cap", which is quite misleading, as the actual cap for each district is based on an eight-step calculation that fluctuates from year to year. For example, since 2012 the Skaneateles Central School District tax cap has ranged from a low of .09% to a high of 6.25%. The newly adopted budget maintains and enhances the programming that has been instituted ...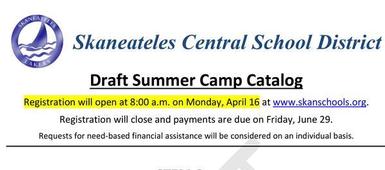 2018 Summer Camp Offerings Are Now Available:

Click the link below to register for 2018 Summer Camps! CLICK to REGISTER Skaneateles Schools is excited to announce our 2018 Summer Camp offerings. Please see the attached catalog for details about the offerings. Registration is currently open for the Youth Theatre Camps , with a link to register in the attached. Registration for all other camps will open at 8:00 a.m. on Monday, April 16. PRINT - 2018 Summer Camp Catalog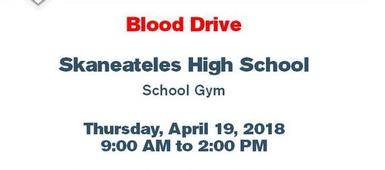 SCS Blood Drive Set for Thursday, April 19:

Our Annual HS Blood Drive is April 19, sponsored by the Interact Club. While the focus of our annual Blood Drive has always been on the first time donor, we are asking for help from our teacher/adult population this year. We need you because there is an urgent need for all blood types. We're asking for about 20 adult donors to step forward and come join the efforts of the 40-45 students that will donate that day. To speed the donating process along for teachers/adults, we have a rapid pass. We have always focused more on the kids before, to give them the opportunity to "give the gift of life" in hopes they will become lifetime donors. We are extending ...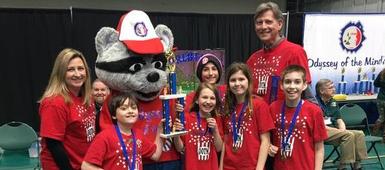 SCS Team Advances to OOTM World Finals in Iowa:

SKANEATELES, NY (April 9, 2018) – Of the twelve Skaneateles Central Schools teams to take part in the Odyssey of the Mind Regional Competition held on the Cayuga-Onondaga BOCES campus on March 10, seven of those teams advanced to the NYS Competition held in Binghamton on April 7. Following the weekend's state competition, Skaneateles Central Schools is proud to announce that one of those teams has advanced to the OOTM World Finals to be held at Iowa State University in Ames, IA on May 23-26. The State Street Elementary team coached by Beth Moro and Carey Eidel, which includes students Amelia Blados, Heschel Eidel, Matthew Leonardis, Maura Leonardis and Nico Moro, placed first in the NYS Competition with their problem "Mockumentary, Seriously." As ...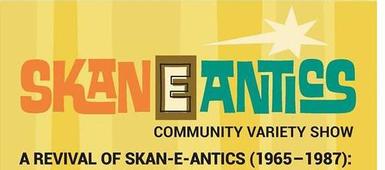 Skan-E-Antics Variety Show this Saturday, April 14:

SKANEATELES, NY (April 9, 2018) – The Skaneateles Education Foundation is proud to present the Skan-E-Antics Community Variety Show this Saturday, April 14 inside the Skaneateles High School Auditorium at 2 and 7 p.m. The show is a revival of Skan-E-Antics from 1965-1987 and is a variety-style production performed by members of the Skaneateles community that includes singing, dancing, humorous skits and wonderful costumes. Tickets are available for the performances at www.skanedfoundation.org with adult tickets available for $15 and student/senior tickets set at $10. An after-show celebration will also be held at the Skaneateles Country Club from 9 p.m. to midnight featuring "The Cabaret." This will include light fare, desserts, ...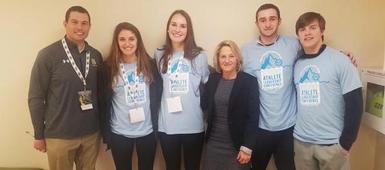 Student-Athletes Attend Leadership Conference:

SKANEATELES, NY (April 2, 2018) – A group of four Skaneateles High School student-athletes recently took part in the third annual Cooperstown Central School Student-Athlete Leadership Conference held at the Clark Sports Center in Cooperstown. Students Patrick Hackler, Jessica Patalino, Olivia Navaroli and Tommy Reed traveled to the conference with Skaneateles High School's Director of Student Wellness, Activities and Athletics, Stephen Musso. The Cooperstown Central School Leadership Training for Athletes Program welcomed approximately 150 student-athletes representing nearly 30 school districts around Central New York to the conference. The program featured several workshops and guest speakers centered on helping student-athletes to recognize how leadership ...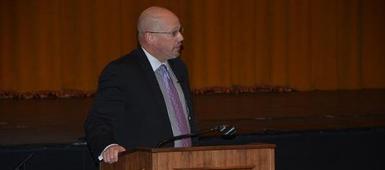 VIDEO: Safety and Security Forum Now Available:

SKANEATELES, NY (March 23, 2018) – Skaneateles Central Schools Superintendent Ken Slentz hosted a Safety & Security Community Forum on Thursday evening in the Skaneateles High School Auditorium which touched on several items including the current status and planning for improved security elements within the district. With the entire community in mind, district officials were on hand during the forum to record the evening's proceedings for those who could not be in attendance. The recordings below are split into two separate links. The first consists of the night's opening presentation by Mr. Slentz, which moves through planning for improved security as well as frequently asked questions surrounding student discipline, emergency plans, and ...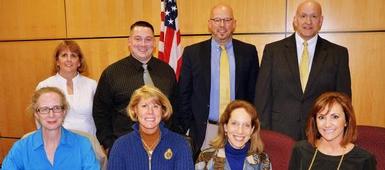 Board of Education Applications Now Available:

Board of Education candidate information is available in the District Office from 7:30 am – 4 pm Monday through Friday. All applications will be due on April 16 at 4 pm. The Skaneateles Central Schools District Office is located at 45 East Elizabeth Street. For more information call (315) 291-2221.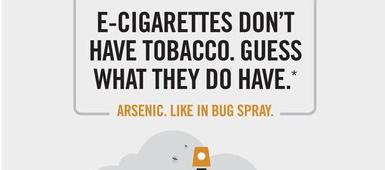 Kick Butt's Day Warns of Vaping and E-Cigs:

In honor of Kick Butt's Day on Wednesday, March 21, a tobacco prevention program, the high school SADD club delivered messages on the dangers of vaping during the morning announcements in Skaneateles High School. A web and social media campaign has also been put in place online to help warn students of the dangers of vaping and e-cigarettes. To learn more, visit online at www.notsosafe.org .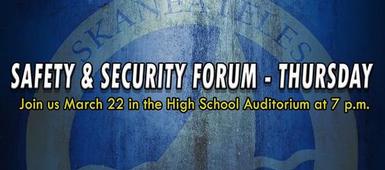 Safety & Security Forum on Thursday at 7 p.m.:

Dear Parents/Guardians and Community Members, T his Thursday, March 22, we will hold a community forum in the high school auditorium beginning at 7 PM to discuss safety and security with our schools. After yet another tragic incident in Maryland on Tuesday, refining our plans, processes, and staffing to better ensure the safety of our students and staff continues to be our highest priority. We will discuss each of these areas with you and look forward to continuing our work together for our students wellness, safety, and achievement. Skaneateles Central Schools Superintendent Ken Slentz
<< Previous Next >> Viewing 81 - 100 of 546 stories