District News
<< Previous Next >> Viewing 81 - 100 of 617 stories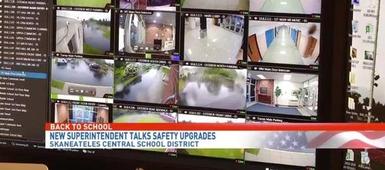 VIDEO: New Superintendent Talks Safety Upgrades:

VIDEO: Click HERE SKANEATELES, N.Y. — An official welcome on her first official day. Meet Lynda Quick, the new superintendent of the Skaneateles Central School District. She comes here from the Southern Tier where she was a district superintendent for one BOCES school.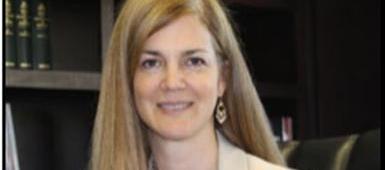 Welcome Lynda Quick - Sixth Superintendent of SCS:

(September 10, 2018) - On behalf of the Board of Education -- Welcome to our sixth Superintendent, Lynda Quick, who begins her tenure with us officially today! As we have expressed all along, we are extremely pleased that Ms. Quick, with her impressive and extensive background, and keen understanding of the issues facing education today, will be at the helm of our district. Her excitement for this new role, combined with the time she has taken over the summer to learn about our district and our town will help to make her transition seamless. If you see Ms. Quick this week, please help us welcome her to Skaneateles Central Schools. Skaneateles Board of Education Julie Abbott-Kenan ...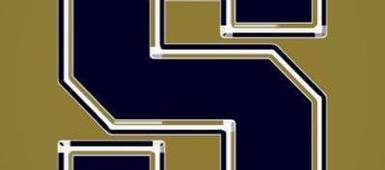 Athletics Bulletin: Hot Weather Cancellations:

Due to the hot weather, all athletic activities with the exception of swimming and the weight room have been suspended until 6pm today (September 5). All contests today have been postponed and will be rescheduled. Modified sports will resume tomorrow at 3:15pm.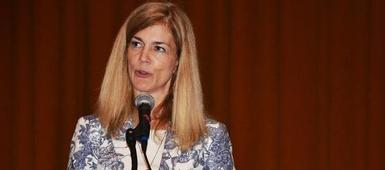 Incoming Superintendent Addresses Faculty & Staff:

SKANEATELES, NY (September 4, 2018) – Incoming Skaneateles Central School District Superintendent, Lynda Quick, welcomed back the faculty and staff of SCS during the District's first Superintendent Conference Day on Thursday. Following remarks from Skaneateles High School Principal, Greg Santoro, and Skaneateles Central Schools Board of Education President, Sue Murphy, Quick introduced herself and set the stage for the 2018-2019 school year inside the Skaneateles High School auditorium. "It is a pleasure and an honor to be here with you on your welcoming day of the 2018-2019 school year," said Quick. "The Skaneateles Central School District is a unique and amazing place. To those returning staff members, know that you are ...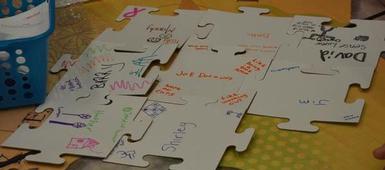 Conference Days Set Tone for September 5 Opening:

SKANEATELES, NY (August 30) - The faculty and staff of the Skaneateles Central School District is officially back to school today, meeting in their first Superintendent Conference Day. The morning and afternoon sessions included an introduction of incoming Superintendent, Lynda Quick, as well as several team building exercises such as our Gifts & Goals gathering (pictured below), centered around the Six Dimensions of Wellness. Faculty and staff were asked to illustrate their gifts and goals for the comi ng year on a puzzle piece and then combine their pieces of the puzzle to show that we are all an important piece of the overall work in our District. We will have more detailed information on our Conference Days next week! ...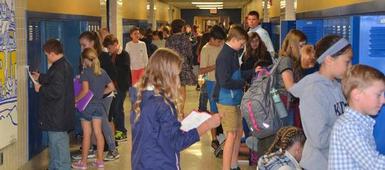 Sixth Grade Orientation on Wednesday:

SKANEATELES, NY (August 24, 2018) – Skaneateles High School and Middle School will hold student orientations next week beginning with the High School on Monday, August 27, followed by the Middle School on Wednesday, August 29. The High School's orientation on August 27 will take place at 6 p.m. in the auditorium. The evening's activities will provide a perfect opportunity for incoming freshman and new students to learn about their new school, their new classes as well as the many extra-curricular activities available to them. A portion of the program will also be dedicated to parent information. School counselors and administration will be present along with the high school's Laker Link Leaders, who will assist with tours and ...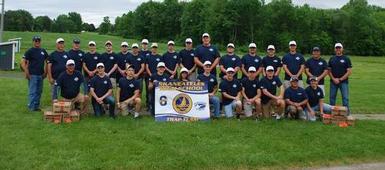 SHS Trap Club Celebrates Inaugural Season:

SKANEATELES, NY (August 7, 2018) – The Skaneateles High School Trap Club concluded its inaugural season earlier this summer in the New York State High School Clay Target League State Tournament at the Bridgeport Rod and Gun Club. The club had 17 students participate in the tournament, which featured over 600 participants from 42 schools with Skaneateles finishing 20 th overall. Senior Jake Nesbitt was the team's high point scorer with a shot of 91 out of 100. Sam Gadgo and Mirco Kunz qualified for the All-State team based on their season long averages with Olivia Gadjo earning first place in the conference as a part of the female division. Thanks to the efforts of Phil Ricklefs and the Skaneateles Gun Club, the all-new Skaneateles High ...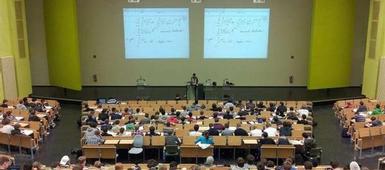 News in Education: Electronic Devices Effect Long-Term Memory Retention:

Credit: Taylor & Francis Students perform less well in end-of-term exams if they are allowed access to an electronic device, such as a phone or tablet, for non-academic purposes in lectures, a new study in Educational Psychology finds. Students who don't use such devices themselves but attend lectures where their use is permitted also do worse, suggesting that phone/tablet use damages the group learning environment. Researchers from Rutgers University in the US performed an in-class experiment to test whether dividing attention between electronic devices and the lecturer during the class affected students' performance in within-lecture tests and an end-of-term exam. 118 cognitive psychology students at Rutgers University participated in the ...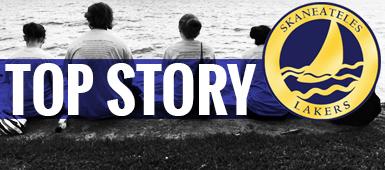 BOE Appoints New Director of Learning:

At a special meeting of the Skaneateles Central School District Board of Education held on Wednesday, August 1 , the Board approved the appointment of Mrs. Jennifer Whipple as the district's new Director of Learning. The Director of Learning oversees the district's special education program, as well as a number of other related duties. "Mrs. Whipple made a strong impression on all of us who interviewed her. She comes to Skaneateles with extensive special education experience at every level", said Superintendent Ken Slentz. "Ms. Quick, our new Superintendent, and I believe that Jennifer will be an excellent addition to our team and that she will serve our students - particularly our students with special needs - parents, and district well." ...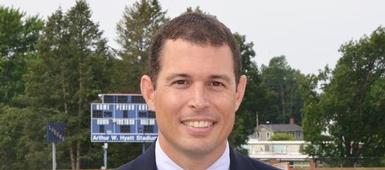 Director of Student Wellness, Activities and Athletics Earns Certified Athletic Director Status:

The Skaneateles Central School District is proud to announce that our Director of Student Wellness, Activities, and Athletics, Stephen Musso, has accomplished Certified Athletic Director status by the National Interscholastic Athletic Administrators Association. Steve joined the Skaneateles District in July 2017 and has worked diligently as an advocate for excellent student opportunities in extracurricular clubs and athletics that support the positive growth of our kids. His accomplishment represents the district's motto of "Learning is not some of the time; it's all of the time - for all of us".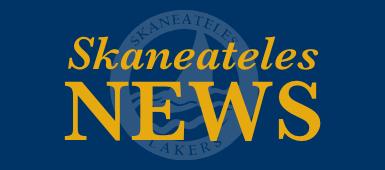 July Updates on Staffing Changes:

At Tuesday night's Board of Education meeting, the Board welcomed both newly appointed Superintendent Lynda Quick and newly appointed K-12 Humanities Coordinator, Francine Grannell, to the district. The appointments of Quick and Grannell follow the previous appointments of Michelle Crisafulli, the district's new Principal of the State Street Elementary School, and Patrick Brown, the former K-12 Humanities Coordinator and new Principal for the Waterman Primary School. In addition to these changes, Superintendent Ken Slentz and new Superintendent Lynda Quick are coordinating a search for the district's next Director of Learning, a position that oversees preschool and K – 12 special education, amongst other duties. The district is currently establishing interview ...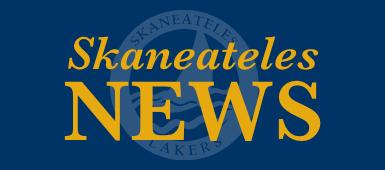 MS/HS Changes to Bell Schedule for 2018-2019:

Dear Parents/Guardians, We hope this email finds you enjoying your summer. We would like to share with you some important updated information regarding our school day and bell schedule for this and future years. Guidance from the State required that we revise our bell schedule, in particular, the number of instructional minutes. In order to ensure that Skaneateles secures all the State aid allowable we must add 10 minutes into our instructional day. We have created our new attached MS/HS bell schedule along with our 1-hour delay, 2-hour delay, and our half-day schedules. The most significant changes you will notice, to accommodate the State mandate, are listed below: Warning bell two minutes earlier at 7:48 a.m. Classes begin in first period at 7:50 ...
<< Previous Next >> Viewing 81 - 100 of 617 stories