Superintendent's Message
Happy New Year!

Last month was a wonderful display of the commitment and talent that our students and teachers possess as we experienced a number of holiday performances from across our buildings, including the 1st grade holiday concert, the 3rd grade celebration of holidays around the world, our choral choir performing at many local venues, and the instrumental and orchestral concerts including the combined performance of the high school band and orchestra. There was much to celebrate!

As we begin 2019, it is also an opportunity to reflect on my first few months here in Skaneateles and the wonderful work that everyone has been doing. Across all schools, we are taking the time to ensure that our students are academically strong and emotionally well. Here are some of the exciting initiatives we are currently supporting in our schools:
The Waterman School is focusing on social and academic wellness, quality curriculum, a K-12 reading continuum program and continued PTC and SEF support and collaboration.

State Street School continues to promote positive relationships through its Positivity Project, through using arts and athletics to enrich students' school experience, through staff commitment to teaching the whole child, and through continued collaboration with the SEF and PTC to further enhance their learning agenda.

The Middle School continues its commitment to GRIT (Generosity, Responsibility, Integrity, and Trust), and to building positive relationships and a positive culture. As an example of this commitment, last month, the SMS Student Council's annual shopping spree utilized $15,000 in donations to purchase gifts at Target for children who would otherwise not have a Christmas.

The High School is still giving 110%, also known as the Laker Way, and continues to celebrate its designation as a National Blue Ribbon School, which recognized the achievements of SHS as one of 349 exemplary schools in the country. This month, teachers are also looking at new program enhancements and extra-curricular opportunities, including college and career readiness for every one of our students.
In addition to these exciting initiatives, we are re-focusing on our commitment to wellness, and specifically, the Six Dimensions of Wellness that we embrace as a district. This re-focusing includes our staff. In February, we are holding a Wellness Summit for all of our staff so that we can have conversations about what wellness means in the classroom and beyond, and spend some time learning about new wellness initiatives.

Safety continues to be a top priority for our district as well. Over the last few months we have seen numerous hardware updates in our schools, Standard Response Protocol X school safety training for all staff and students, new communications protocols, and Stop the Bleed emergency first aid training. We are continuing to secure our vestibules, improve emergency communications procedures, and refine our after school hours security protocols. Our two security guards have been approved by the Board of Education to continue their appointments through the remainder of the school year.

As we enter 2019, we are looking at some new programs and initiatives that will continue to challenge our students and continue to provide positive and successful learning experiences for all students:
Enhancing our World Language curriculum and looking at how we can introduce languages at the elementary level, while we continue to prepare upper level students for the NYS Seal of Biliteracy.
Emphasizing the importance of writing across all age groups by focusing on a K-12 writing program.
Building upon our music, arts and technology programs, including the use of the new recording studio and the immersive sound installation classroom.
Focusing on helping our student make healthy choices, especially around vaping, where we will continue monitor any vaping activity, as well as continue to educate students about the dangers of these products.
Project 2021 will begin to see some plans taking shape. Currently, the State Education Department is reviewing these plans and we hope to get final approval this spring. The next step will be seeking construction bids to rebuild the Middle School gym, replace antiquated boilers, create more energy efficiency, upgrade aging infrastructure, and enhance program opportunities for students. Stay tuned for a more detailed timeline of Project 2021 progress this spring.
Safety in schools will remain a priority and we will look at how our improvements and initiatives have impacted how our students feel about security in their schools. Look for some results from our school climate surveys later this spring.
Superintendent Coffee Talks have been successful and I hope to see many of you all at some of our upcoming meetings. The next Coffee Talk will be held on Thursday, February at 7:30 am at Johnny Angels Restaurant. It is a great opportunity for me to hear from the members of our community about their ideas and concerns.
We have so much to celebrate and be proud of at SCS. And, we have many exciting initiatives that lie ahead. We continue to be committed to ensuring that all of our students are provided with the best tools, opportunities, facilities and experiences to help them be successful. On behalf of our team, we thank you for your continued support and wish you the best in the new year.

Sincerely, Lynda Quick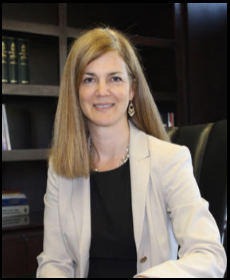 Lynda
Quick
45 East Elizabeth
Skaneateles, NY 13152
Phone: 315-291-2221
Facebook: @Skaneateles.Schools
Email: lquick@skanschools.org
Superintendent's Office
(315) 291-2221
Karen Dunphy, Assistant to the Superintendent, Communications Coordinator and District Clerk
Downloads