District News
<< Previous Next >> Viewing 301 - 320 of 546 stories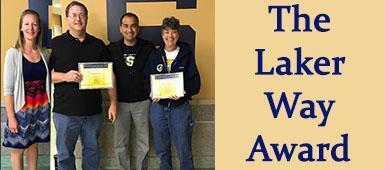 Look who was "Caught Giving Their Extra Ten Percent":

We're all doing it, but please join us in congratulating the staff who were nominated for The Laker Way award for April 2017! Matt Slauson I would like to nominate Matt Slauson for the Laker Way Award. Matt and I are working on an extra curricular assignment with students in both his tech classes and my art classes in learning how to make jewelry. Where it began as a few simple techniques, Matt has gone above and beyond in teaching us many different tools and techniques we can use. His enthusiasm has sparked many ideas in the students (and myself), and he has shown how we can incorporate art and technology together. Tammy Dudden I nominate Tammy Dudden for the Laker Way Award. The time and attention she has given to the ...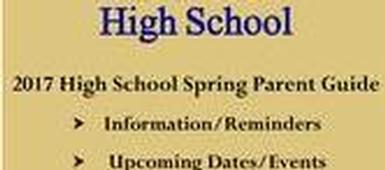 '17 HS Spring Parent Guide/Exam Schedule:

Below is the 2017 High School Spring parent guide which includes information and reminders as well as upcoming dates and events. The AP exam schedule and Regents exam schedule is also included. Please take time to read below: Printable Version of Spring Parent Guide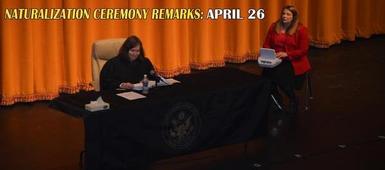 Judge Margaret Cangilos-Ruiz's Remarks (4/26):

Judge Margaret Cangilos-Ruiz's Remarks: Naturalization Ceremony on 4/26/ 2017 at Skaneateles High School My fellow Americans….each of you has been on a journey to arrive at this moment and worked hard to be able to hear these words, so let me repeat them: my fellow Americans. To be an American—unless one is native-American Indian, we or someone from whom we descended arrived here from someplace else. Following the torch of Lady Liberty we came in search of living the American dream. As true today as it was 241 years ago when we proclaimed the Declaration of Independence, we declare the equality of all before the law and, in the words of Thomas Jefferson, recognize "certain unalienable rights —that among these are life, liberty, and the pursuit ...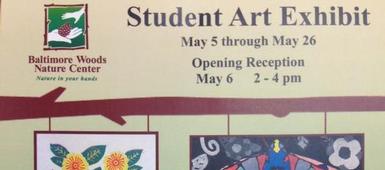 Student Art Displayed at Baltimore Woods Exhibit:

SKANEATELES, NY (April 28, 2017) – Six pieces of art from Skaneateles Central School students at Waterman Primary School and State Street Secondary School will be displayed as a part of the Baltimore Woods Nature Center Student Art Exhibit from May 5-May 27. Artwork from Waterman students Alethea Goldberger, Amelia Hullihan-Demperio, and Mia Johnson along with State Street students Tate Ryan, Bailey Post, and Walker Barnes will be featured. Middle School students Baryl Malcom, Lili Winkleman, and Aidan McGowan will also have pieces on display to bring the total to nine. An artist reception will be held on Saturday, May 6 from 2-4 p.m. to celebrate the achievements of the students. Located at 4007 Bishop Hill Road in Marcellus, Baltimore Woods Nature Center ...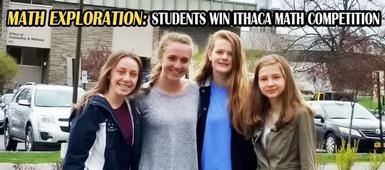 High School Students Excel at Ithaca Math Day:

SKANEATELES, NY (April 28, 2017) – Fourteen students from Skaneateles High School took part in the Ithaca College Mathematical Exploration Day held on Tuesday, April 25 with a team of four students earning first prize in the program's math competition. Students Mia Grasso, Natalie Condon, Chloe Metz, and Nicole DeRosa were teamed together earning first place honors among some 40 teams in competition. Following the competition, students spent the remainder of the afternoon attending math workshops. The workshops taught students various mathematical concepts that are not taught in any high school curriculum. Each spring, students visit Ithaca College to experience a day of mathematical fun, exploration, and discovery as a part of the Mathematical ...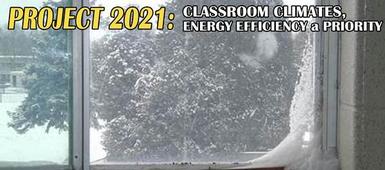 Energy Efficiency Key in Project 2021 Planning:

SKANEATELES, NY (April 26, 2017) – Among the listed priorities in Skaneateles Central School's proposed Project 2021, which will go to a district wide vote on November 14, is improved classroom climates and energy efficiency. Investments made in energy efficient infrastructure items will reduce energy consumption and costs while also increasing comfort for students and teachers through better temperature control and improved ventilation, resulting in a better learning environment and student performance. Outdated and inefficient lighting will be replaced. A major component of this proposed plan will be the replacement of old classroom lights with new LED fixtures. In addition to being highly efficient, LED's improve the quality of light ...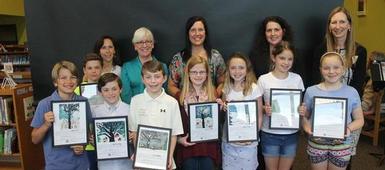 State Street Students Donate Art to Crouse:

PHOTO - State Street students (front, left to right) Luke Ellis, Devon Gryzlo, Tye Kennedy, Caleb Langford, Lauren Logue, Addison Badami, Alyssa Franciamone, Vivian Carroll, Olivia Rossi (not pictured), and Ayla Pas'cal (not pictured) were honored Monday evening for donating original artwork to Crouse Health. The students are pictured with State Street art teacher Susan Barry, Crouse Health's Kris Delaney, Crouse CEO Kimberly Boynton, as well as Nancy Williams, and Betty O'Connor, also from Crouse Health. (Skaneateles Central photo) SKANEATELES, NY (April 25, 2017) – A reception was held Monday evening at Skaneateles Central's State Street Secondary School to recognize members of the fourth and fifth grade class for donating original pieces ...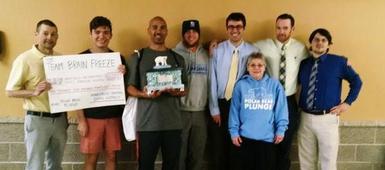 Team Brain Freeze Tops Polar Plunge Again:

PHOTO - For the fifth consecutive year Team Brain Freeze, consisting of members Josh Hares, Joe Benedict, Bob Broddus, Dan Kurzen, Corey Riley, Mary Blum, Josh Williams, and Justin Suhr topped the Skaneateles Polar Plunge raising $1,640. (Karen Price photo) SKANEATELES, NY (April 24, 2017) – For the fifth consecutive year, Skaneateles Central School's Team Brain Freeze was the top fundraiser in the Skaneateles Polar Bear Plunge. Taking place in late January at Clift Park Pavilion in Skaneateles, Team Brain Freeze raised $1,640 to benefit the Skaneateles Fire Department, SAVES, and the Skaneateles Education Foundation. Members of the team included Mary Blum, Bob Broddus, Josh Hares, Dan Kurzen, Corey Riley, Justin Suhr, Josh Williams, ...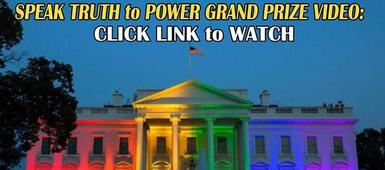 VIDEO: WATCH Grand Prize Winning Student Video:

Congratulations once again to Veronica Ryan, Catherine Cramer, and Bridget Neumann on winning the Speak Truth to Power National Video Contest. All three students will travel to NYC for the Tribeca Film Festival, where their video will be featured!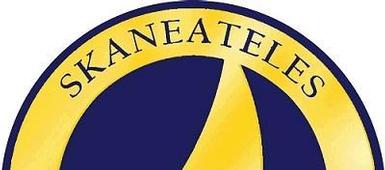 Board Approves 2017-18 School Budget:

SKANEATELES, NY (April 13, 2017) – The Skaneateles Central School District's 2017-2018 budget has been approved by the Board of Education and reflects a lower than projected tax levy increase of 1.62 percent. Last week, early budget projections called for a 2 percent increase in the tax levy, however as stated at the district's community forum on April 3 the early numbers were subject to change. "This year's budget was particularly challenging to finalize given the late state budget and the possibility of losing federal funds as noted by the President," said Skaneateles Central Schools Superintendent, Ken Slentz. "With these things in mind, we were nonetheless able to construct a budget that continues to offer excellent learning ...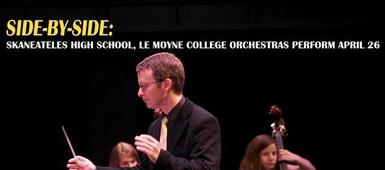 H.S. Orchestra Side-By-Side Le Moyne College:

PHOTO - Travis Newton, assistant professor at Le Moyne College, will lead the orchestra performance on April 26 in the Skaneateles High School auditorium. (Le Moyne photo) SKANEATELES, NY (April 13, 2017) – The Skaneateles High School Orchestra is pleased to announce that it will perform side by side with the Le Moyne College Chamber Orchestra on Wednesday, April 26 at 7 p.m. in the Skaneateles High School Auditorium. The Skaneateles High School Orchestra will be one of many guest performers alongside the Le Moyne College Chamber Orchestra, as they perform "Happy Birthday, Ella" in celebration of the 100 th birthday of the first lady of jazz, Ella Fitzgerald. The concert will feature multiple works that were hallmarks of Fitzgerald's career, ...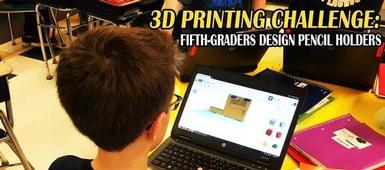 Fifth-Graders Digitally Design Pencil Holders:

PHOTO - Fifth-grade students are digitally designing pencil holders for 3D printing as a part of the 3D Printing Challenge at State Street School. (Heather Buff photo) SKANEATELES, NY (April 12, 2017) – A unique and creative project is under way at State Street School as fifth-graders take part in the 3D Printing Challenge with the help of fifth-grade teacher Heather Buff. "All fifth-graders are participating in the challenge," said Buff. "It is the first year of this particular challenge, which was developed over the summer after our first attempt at using 3D printing last year. We made a lot of changes to the project based on how things went last year, with a desire to create a meaningful project in alignment with the NGS standards." ...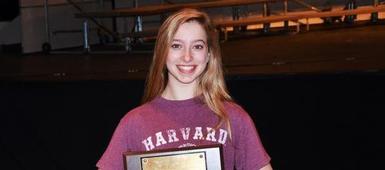 Van Riper Accepts National Shakespeare Honor:

PHOTO - Madeline Van Riper officially accepted the winner's plaque from the National Shakespeare Competition on Tuesday afternoon in the high school auditorium. (Dan Kapuscinski photo) SKANEATELES, NY (April 12, 2017) – Skaneateles High School senior Madeline Van Riper took top honors at the Syracuse branch of the English-Speaking Union National Shakespeare Competition on March 11 at the Archbold Theatre in Syracuse, and on Tuesday afternoon she received the Syracuse branch winner's plaque which will be put on display at Skaneateles High School. Van Riper was joined in the Skaneateles High School Auditorium by a host of friends and family as well as district teachers and administrators to recognize her well-deserved honor. Van Riper becomes just ...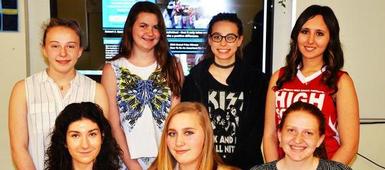 Students Produce Grand Prize Winning Video:

SKANEATELES, NY (April 11, 2017) – After several years of submissions, Skaneateles High School has produced a grand prize winning piece in the 'Speak Truth to Power' national video contest thanks to students Veronica Ryan, Catherine Cramer, and Bridget Neumann. Each year students in Kate Hardy's Honors 10 English class submit videos to the contest, with projects finishing in the runner-up position the last two years, but never a grand prize winner. That all changed this year with Ryan, Cramer, and Neumann producing "LGBTQ Rights: A Documentary." The grand prize winning team was notified of their result on Monday afternoon via Skype with Speak Truth to Power committee members. As grand prize winners all three students are invited ...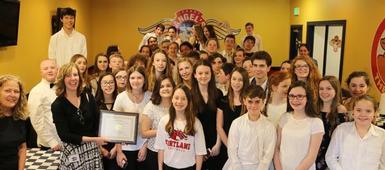 7/8 Grade Chorus Claims NYSSMA Gold:

The 7th/8th grade Chorus recently travelled to Fabius Pompey High School for the annual NYSSMA Majors and came back with the GOLD! The New York State School Music Association looks to advance music education across New York State for its membership and students in member school programs. Approximately 5,000 members belong to NYSSMA, with over 100,000 students participating annually in spring NYSSMA festivals held across New York State. Congratulations to our 7th/8th grade chorus and Director Colleen Anna on this achievement!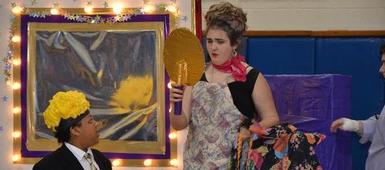 OOTM Students Take on NYS Final:

PHOTO - Skaneateles Central School's Division III team consisting of Lexie Cottrill, Connor Kenan, Emma Tidd, Marc Sapareto, Devin Churchill, Marissa Reilly, and Alex Moro finished 6th overall in the OOTM NYS Compeition on April 8. (Dan Kapuscinski photo) SKANEATELES, NY (April 11, 2017) – Of the ten Skaneateles Central School teams to take part in the Odyssey of the Mind Regional Competition held on the Cayuga-Onondaga BOCES campus on March 11, five of those teams advanced to the NYS Competition held in Binghamton on April 8. Odyssey of the Mind is a creative problem solving competition that teaches students how to think divergently by providing open-ended problems that appeal to a wide range of interests. Students learn how to identify challenges ...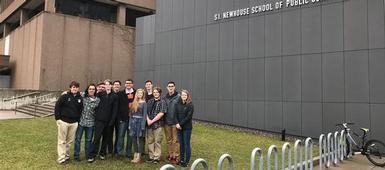 H.S. Jazz Combo Records at Newhouse:

PHOTO - Students were able to learn about and experience all that goes into a live recording session while at Newhouse. (Corey Riley photo) SKANEATELES, NY (April 10, 2017) – A Skaneateles High School jazz combo consisting of six students recently recorded in the Audio Arts Studio for the Newhouse School at Syracuse University. Music Technology teacher Corey Riley led the group including students Maddie Van Riper, Katherine Carlile, Ben Kringer, Matthew Oliver, Hunter Estes, and AJ Meyer. With Van Riper handling vocals; Carlile performed on the saxophone, Kringer the piano, Oliver on guitar, Estes the bass, and Meyer on drums. The group worked together with the co-director of the Audio Arts program at Syracuse University, Doug Quin. Quin assisted ...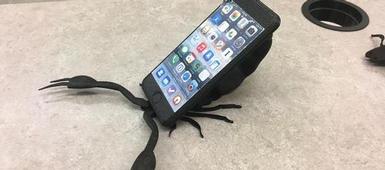 Students Develop Smart Device Holders:

Ryan Palmer Charlie Pinckney Sarah Brennan Emma Hall Ava Blackwell Nate Schreiber Students in Mr. Tuttle's Project Lead the Way Introduction to Design course are designing stands that will hold smart devices such as a phone or tablet. Students followed and documented the design process in engineering notebooks. Skills were developed in design research, sketching, concept development, CAD modeling, 3D printing, laser engraving, CNC machining, and other fabrication methods. Above are some examples of students working on their projects!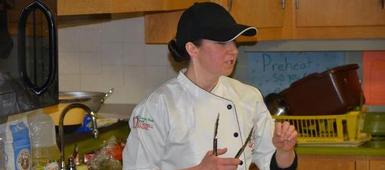 Pastry Chef Talks Shop with Eighth Graders:

PHOTO - Pastry chef Ally Landon works with students to make naan flatbread pizzas during her class discussion on Thursday. (Dan Kapuscinski photo) SKANEATELES, NY (April 6, 2017) – Ally Landon, a pastry chef with Cornell Catering, visited Colleen O'Hara's eighth grade home and careers classes on Thursday morning to talk about the importance of kitchen safety, alternative proteins, and her career path in the food industry. With the help of the students in attendance, Landon put together naan flatbread pizzas while telling her story and teaching students along the way. "The food service business is a very tough business. It's very physically demanding," Landon told students. "But right now there is a lot of demand ...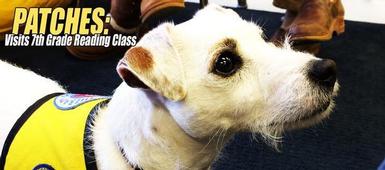 Patches Visits 7th Grade Reading Class:

PHOTO - Patches the therapy dog took time out of his busy schedule to visit with Ms. Klunder's 7th grade reading class. (Kate Gillen photo) SKANEATELES, NY (April 5, 2017) – Patches, a Paws of CNY therapy dog, recently visited Ms. Klunder's 7 th grade reading class at Skaneateles Middle School. A Parson Russell Terrier, Patches listened intently as students took turns reading in groups as Patches trotted through the room bringing bright smiles and colorful interaction to all in attendance. Skaneateles Middle School Speech Language Pathologist, Kate Gillen, said the experience of seeing the kids read and interact with Patches was incredible. "It really was incredible to watch students light up as soon as Patches entered the room," said ...
<< Previous Next >> Viewing 301 - 320 of 546 stories