District News
<< Previous Next >> Viewing 301 - 320 of 617 stories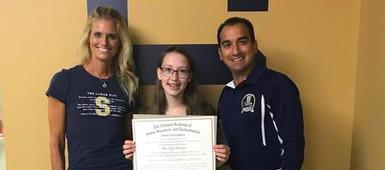 Simmons Earns National Award of Excellence:

SKANEATELES, NY (September 22, 2017) – In June, Junior Lily Simmons represented Skaneateles High School and the State of New York at the Congress of Future Science and Technology Leaders in Boston, Massachusetts. On Friday, Simmons was presented with an official Award of Excellence from The National Leadership Academies for completing the program by Skaneateles High School Principal, Greg Santoro. Surrounded by many fellow high school students who shared the same passion, ability, and potential; Simmons was personally taught by some of the greatest living minds in science and technology and winners of the world's most prestigious international prizes such as David J. Wineland, Sheldon Glashow, Rainer Weiss, Sylvester James Gates ...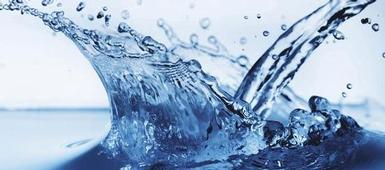 Superintendent Letter: Thursday Water Update:

Dear Parents and Community Members, This morning I was able to spend time with state level Department of Health (DOH) officials and the village engineer all of whom explained the local water system, the treatment components involved, the daily testing points including our high school (which is the point of entry of the village water into the district), the testing processes that will be utilized each day until the algae bloom is gone, and the current quality of our drinking water. In sum, the drinking water is safe. The point at which the reported 0.25 parts per billion( ppb ) of microcystin registered was not found on the line that leads to the district and was located BEFORE the water had reached the ultraviolet and chlorination treatment system that the village uses. Water ...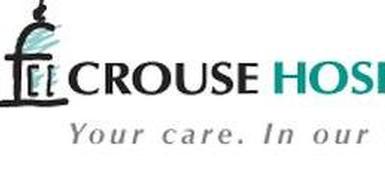 Career Exploration Available at Crouse Hospital:

SKANEATELES, NY (September 20, 2017) – Skaneateles Central School students, aged 14-18, are invited to attend Crouse Hospital's CHOICES program to explore a wide variety of careers in the healthcare industry. From October through April, CHOICES (Crouse Hospital Offers Innovative Career Exploration for Students) invites students to monthly forums featuring medical professionals who discuss their specialties and take questions. Each session runs from 7:00 to 8:30 p.m., with the first session taking place on Tuesday, October 24. Students are asked to visit the Counseling Center to pick up the registration packet. The cost for the entire series if $30. Registration forms must be postmarked and returned no later than ...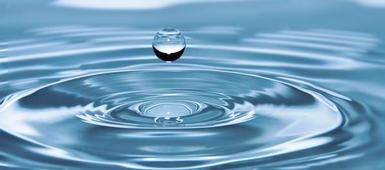 Superintendent Letter: District Water Levels:

(September 20) - Dear parents and community members - as many of you may have read or heard about this morning, levels of toxins from the algae bloom in Skaneateles Lake have registered in the drinking water for the village and, seemingly, for the school. As noted in the statement below, the levels are within the acceptable range established by the department of health. That said, the Department of Health will be conducting tests on our water today and until we receive definitive results, we are shutting down our drinking fountains and will be supplying bottled water to each of our buildings. We will continue to update you with information as we receive it. Sincerely, ...
Middle School Parent Information Night - 9/28:

** - Please arrive at 6:40 p.m. to pick up your child's schedule and get checked in, as the program will begin promptly at 7:00 p.m. SKANEATELES, NY (September 19, 2017) – Skaneateles Middle School's Parent Information Night will be held on Thursday, September 28 at 7 p.m. in the school cafeteria. Parents and guardians are asked to enter through the Commons, which is the entrance across from the third set of stairs, closest to the high school. Upon entering, there will be tables set-up by grade level with student schedules available, if needed. The night's program will begin promptly at 7 p.m. in the cafeteria, with a brief presentation from Superintendent Ken Slentz regarding Project 2021. The Skaneateles Middle School staff ...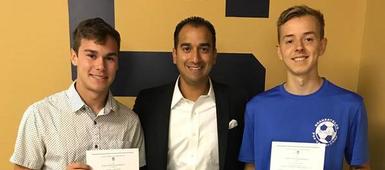 McClintic, Rathgeb Named Commended Students:

SKANEATELES, NY (September 19, 2017) – Skaneateles High School principal, Greg Santoro, announced today that Seniors Samuel McClintic and Lucas Rathgeb have been named Commended Students in the 2018 National Merit Scholarship Program. A letter of Commendation from Skaneateles High School and the National Merit Scholarship Corporation was presented to these scholastically talented students on Tuesday morning. About 34,000 Commended Students throughout the nation are being recognized for their exceptional academic promise. Although they will not continue in the 2018 competition for National Merit Scholarship awards, Commended Students placed among the top 50,000 scorers of more than 1.6 million students who entered the 2018 competition ...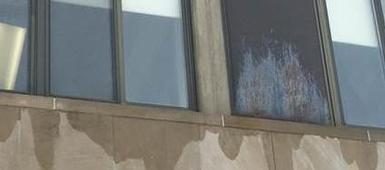 VIDEO: Project 2021 Plans for Skaneateles High:

SKANEATELES, NY (September 18, 2017) – With students once again in the halls of Skaneateles High School, Skaneateles Central School District administration continues to move ahead with plans for Project 2021, a district wide construction project which will be voted on Tuesday, November 14. This week the district unveiled a more detailed look inside plans for Skaneateles High School in both video and graphic form, with each format available for viewing at www.skanschools.org . A direct link to the Project 2021 high school video can be found at www.skanschools.org/districtpage.cfm?pageid=933. Plans for the high school revolve around safety and security, improving aging infrastructure, energy and efficiency, as well as program enhancements. ...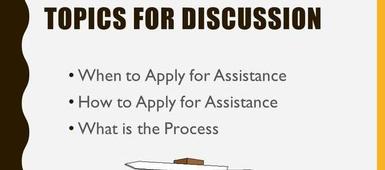 College Financial Aid Night - September 18:

College Financial Aid Night is set for Monday, September 18 at 7 p.m. in the Skaneateles High School auditorium. The counseling team will cover a wide range of topics including when and how to apply for assistance while also going over the entire process. Several helpful hints will be discussed during the night! Please note the timetables for filing the FAFSA (free federal forms) have changed. The FAFSA on the web worksheet is available at www.fafasa.ed.gov/ . This worksheet is a great way to familiarize yourself with the process before entering the real data online. Please note that many private colleges require a second form titled the CSS/Financial Aid Profile. The profile should be filled out and submitted online at https://student.collegeboard.org/css-financial-aid-profile ...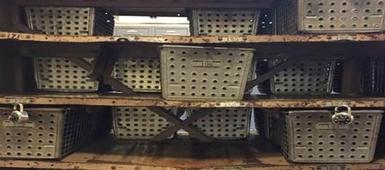 School Board President: More on Project 2021:

Dear parents, neighbors, and community residents – Over the past few months, I have really enjoyed talking to so many of you about things that are going on in our schools and across our district. It's great to know that so many residents are taking an interest. I appreciate the honest feedback on the letters that we have been sharing and the requests for more information. Other board members and I have discussed the various information that we feel is valuable to write about and share, we thought spending a bit more time on what is going to be involved in our next building project - Project 2021 - would be helpful to you in making an informed vote on November 14. Now I know that many of you have told us that we might be a bit over the top on our communication ...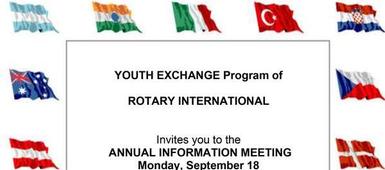 Exchange Program to Hold Meeting September 18:

SKANEATELES, NY (September 12, 2017) – The Youth Exchange Program of Rotary International will be holding an informational meeting for students at Skaneateles High School on Monday, September 18. Held in the Skaneateles High School guidance office, beginning during third period at 9:28 a.m., this first meeting is intended to answer any questions students may have about the youth exchange process. High School students in any grade level are invited to attend to learn more about immersing themselves in another culture, forming international relationships, learning a new language, and gaining a fresh understanding of themselves and others. Each year, local Rotary districts and clubs worldwide arrange thousands of international exchanges for high school-aged ...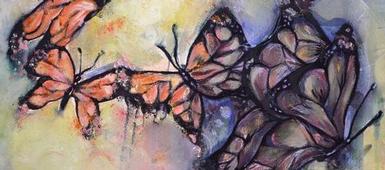 Art in the Park Features SHS Artwork:

SKANEATELES, NY (September 8, 2017) – Several pieces of artwork from Skaneateles High School students will be featured in Auburn's popular Art in the Park to be held in Hoopes Park on Saturday, September 16. Among the artwork represented is a piece from Class of 2017 graduate, Kaylee Falso. Falso's artwork was selected to be on this year's Art in the Park event poster, garnering Falso a prize of $100. Other Skaneateles student work included in the show comes from Brady Iles, Mary Teixeira, and Mary Lambdin. The Art in the Park show will run from 10 a.m. – 4 p.m. on September 16 with music, food, and fun to carry everyone through the day. For more information visit online at www.fingerlakesarts.org. District ...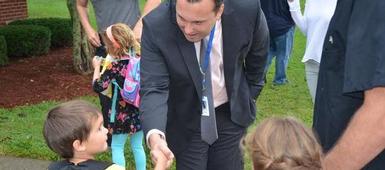 Casler-Goncalves Begins New Chapter at SCS:

SKANEATELES, NY (September 6, 2017) – With the first day of school having officially arrived, the Skaneateles Central School District is pleased to welcome new Elementary Principal, Christopher Casler-Goncalves. Casler-Goncalves joined the Skaneateles Central Schools leadership team on July 1, and on Wednesday began a new chapter as the Principal of Waterman Primary School and State Street Intermediate School. "I'm thrilled to have the opportunity to work for such a dynamic district," said Casler-Goncalves. "I can't wait to continue working with our entire team and to work with our teachers and community to make our students' educational experience as positive and special as possible. We will work ...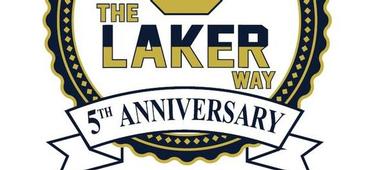 "The Laker Way" Celebrated on 93Q September 6:

SKANEATELES, NY (September 5, 2017) – Giving an extra 10 percent may not seem like a lot, but it is a major part of Skaneateles High School and "The Laker Way," which celebrates its 5 th anniversary this school year. Adopted in 2013 with high school Principal Gregory Santoro, "The Laker Way" asks students to strive for an extra 10 percent in all they do, whether it be in the classroom, on the playing field, in a job interview, or life in general. The 5 th anniversary of "The Laker Way" will be celebrated on Wednesday, September 6 with Ted and Amy of 93Q on 93.1 FM, as the morning show will feature clips from Skaneateles High School on how students, staff, and faculty regularly give their extra 10 percent. ...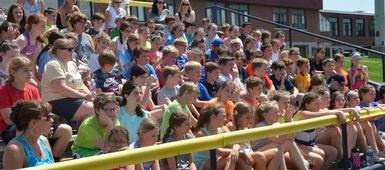 SCS Enrollment Up; No Closures in Near Future:

SKANEATELES, NY (August 30, 2017) – As the first day of school draws closer on Wednesday, September 6, current enrollment in the Skaneateles Central School District is 1,361 students as compared to the September 2016 enrollment of 1,354 students. Both numbers exceed projections calculated in January of 2015. As of August 30, approximately 60 new students have enrolled in the district, which is up from 46 newly enrolled students in 2016. Coupled with current enrollment and use of building space, Skaneateles Central Schools Superintendent Ken Slentz says there will not be a building closure in the foreseeable future at SCS. "While decreasing enrollment and fiscal distress in past years led the district to consider a building closure, based ...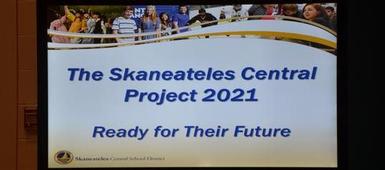 School Board President: Project 2021 Update:

Dear parents, neighbors, and community members: As promised in my original letter to you in early August, I wanted to follow up with you on Project 2021, what we are doing, why we are doing it, what it is going to cost, and how we are going to pay for it. The Project I am sure that you have seen articles and pictures of our deteriorating school conditions which speak for themselves. While we have been doing small projects to address some of the more urgent needs, there is still much more to be done. So, on November 14, we will ask the community to vote on Project 2021 . Planning for this project has been going on for about two years now. In addition to the state-required Building Conditions Survey which was completed by architects and engineers, we also met with our community ...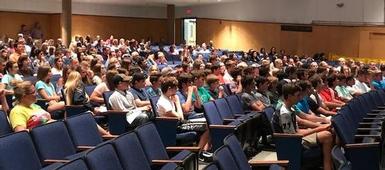 Skaneateles High School Welcomes Class of 2021:

SKANEATELES, NY (August 30, 2017) – The faculty and staff of Skaneateles High School welcomed the Class of 2021 on Monday evening as a part of Freshman Orientation. High School Principal Gregory Santoro walked students and their families through a typical freshman schedule while reviewing expectations and exploring how freshman can be successful. A highlight of the evening was a building tour by upper-classmen, pointing out specific ninth grade classrooms, with an opportunity to open individual lockers for the first time. A new addition to this year's orientation was the unveiling of the "Laker Link" mentor program, which sees a senior mentor assigned to each freshman student, helping to guide them through their first year at the high ...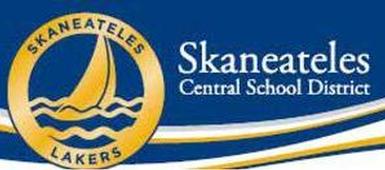 School Board Approves 2017-18 Tax Warrant:

SKANEATELES, NY (August 22, 2017) – The Skaneateles Central School Board of Education has approved the 2017-2018 school tax warrant supporting the $32,456,761 school district budget passed by voters in May. The overall budget represents a 2% increase in expenditures from a year ago with a 1.62% increase in the tax levy, which is lower than the 2.38% allowed under New York State's Tax Cap rules. Based on new assessment and equalization rates, this year's tax rate for district residents in townships with full value assessments will be $14.44 per $1,000 of assessed property value. This is a decrease from the estimated tax rate of $14.73. Decisions regarding property assessments and town equalization rates are not within the purview of the district. ...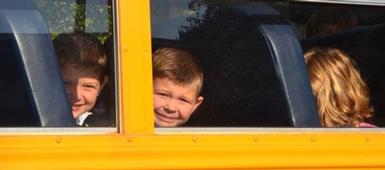 School Board President: "Let's Talk About Buses":

Let's Talk About School Buses - Susan Greenfield Murphy As I continue to work on understanding my role as the president of the school board and the many operational pieces of the district that go into our management structure, I had the opportunity to visit our bus garage recently during a state inspection. Now, I hear you; this is hardly an exciting topic of conversation! I would usually agree. But I have to say, I was blown away by what our bus mechanic, Bruce Freeman, has to do with each bus to get it to pass inspection! Right at the first handshake from Bruce, he said, "Those are MY kids on the buses, and I want them to be safe." I appreciate and respect the ownership and pride Bruce takes in making sure EVERY child is safe, and he is willing to go the "extra ...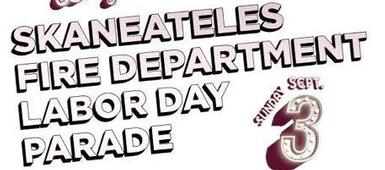 State Championship Athletes to be Honored:

SKANEATELES, NY (August 17, 2017) – Skaneateles High School's State Champion student athletes will be honored in this year's annual Skaneateles Fire Department Labor Day Parade on Sunday, September 3. The Girl's Varsity Ice Hockey team and Lacrosse team will be recognized as well as State Champion hurdler, Raenah Campbell. The Skaneateles Girl's Varsity Ice Hockey team completed a perfect season in February by winning the state title over Orchard Park, 5-1. Just months later, the Skaneateles Girl's Varsity Lacrosse team won another state title thanks to an overtime goal from senior Kyle Sears, giving the Lakers a 12-11 victory. Several area businesses, community groups, and a host of antique and classic tractors and cars will join Skaneateles ...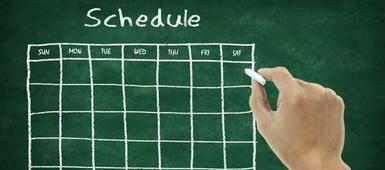 High School Scheduling Information:

Dear Parents/Guardians, I hope you are having a great summer and are looking forward to the first day of school on September 6 th . Student schedules will be mailed out on Friday, September 1 st and will include homeroom and locker assignments. They will also be available to view and print from your School Tool account on Sept. 1 st . Freshman students will receive their schedules at Freshman Orientation on Monday, August 28th . Why aren't schedules sent out sooner ? – Scheduling is a very lengthy and complex process with many moving parts. Counselors are tasked with making sure their students have the courses they want to take, fitting them into the periods where they are offered and then making sure classes are not overloaded. ...
<< Previous Next >> Viewing 301 - 320 of 617 stories