District News
<< Previous Next >> Viewing 221 - 240 of 513 stories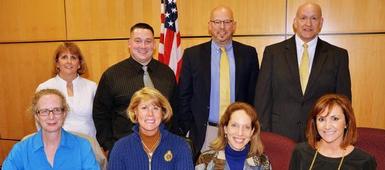 Letter from Board President - Susan Murphy:

Writing this in August is a shock knowing that September is only 4 weeks away! But that said, Welcome to Fall, and to a new school year. My name is Sue Greenfield Murphy, this year's School Board President. Let me introduce myself to you. I am a native of Skaneateles, grew up on a farm, and am a 1980 graduate of Skaneateles School. Three generations of my family have been through the Skaneateles School system and my two sons, David and Matthew, and several Greenfield/Card nieces and nephews who are currently enrolled now make generation number four! My mother, Barb Greenfield, was the school nurse for many years in the Middle and Waterman schools. I graduated from Mohawk Valley Community College with A.A.S. degree. I started work in Syracuse ...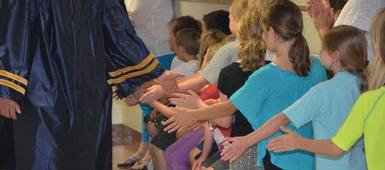 As Seniors Graduate,New Kindergarten Class Enrolls:

Recently, graduating seniors took the Laker Way Walk, visiting K-2 students at Waterman Primary School. As our seniors' tenure comes to an end, a new class of Kindergarten students is ready to begin. SKANEATELES, NY (June 29, 2017) – With the 129 student Class of 2017 having officially graduated from Skaneateles High School on Sunday, June 25 in Clift Park, an all-new Kindergarten class is ready to move into Waterman Primary School along with new elementary principal, Christopher Casler-Goncalves. Based on an increase in enrollment in this year's Kindergarten class, Waterman Primary School will see a few logistical changes within its halls. In order to accommodate the additional new kindergarten classroom, along with some other exciting ...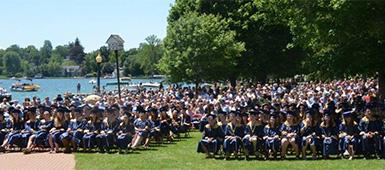 Scholarship Listing 2017:

SCHOLARSHIP LISTING 2017 THE KERRI CARD SCHOLARSHIP: The family and friends in memory of Kerri Card, have established this scholarship. One award in the amount of $1,000 is being given to a hard working student who loves sports and is pursuing a career in the "helping" profession. This year's recipient is: REBECCA ROTTGER THE LESLIE K. FELDMANN MEMORIAL SCHOLARSHIP: This scholarship has been established in memory of Leslie Feldmann, a 1982 Skaneateles graduate. Leslie was a woman of substance who had a passion for medicine dedicating her life to caring for critically injured or ill patients as both an intensive care nurse and emergency medivac professional. The winners must be pursuing a nursing ...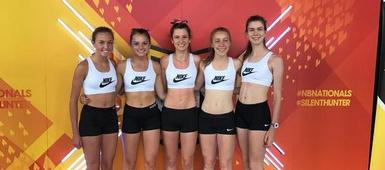 H.S. Runners Take on New Balance National Meet:

Skaneateles High School track athletes Emme Conan, Angela Krause, Maddie Peterson, Mia Grasso, and Julia Willcox set two new school records at the New Balance National Outdoor Track and Field meet in Greensboro, NC. SKANEATELES, NY (June 28, 2017) – Five members of the Skaneateles High School girls track team recently travelled to Greensboro, NC to compete in the New Balance National Outdoor Track and Field meet. The group consisting of Emme Conan, Angela Krause, Maddie Peterson, Mia Grasso, and Julia Willcox set two new school records at the competition. The 800 Sprint Medley Relay team of Conan, Krause, Peterson, and Grasso finished 8 th overall in the emerging elite division with a school record time of 1:49.99. The 1600 Sprint Medley relay ...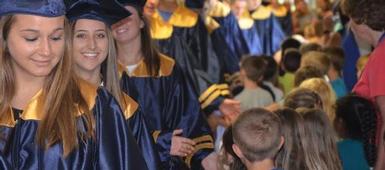 Laker Way Walk PHOTO GALLERY:

The Laker Way Walk: This year, as a part of the Class of 2017 graduation rehearsal, our high school seniors made the "Laker Way Walk" to Waterman Primary School to parade the halls for our K-2 students. For most of our seniors, their SCS journey began at Waterman, and now in a way, it comes to a close. The "Laker Way Walk" was a fitting finish to a great school year, on an absolutely beautiful afternoon!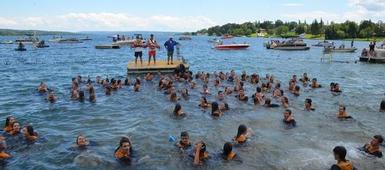 Class of 17 Celebrates with Dip in the Lake:

SKANEATELES, NY (June 27, 2017) – In a tradition for the ages, the 129 student Class of 2017 at Skaneateles High School ended their commencement on Sunday in Clift Park by taking a dip in Skaneateles Lake. As has become tradition, following the presentation of diplomas by Skaneateles Central Schools Superintendent Ken Slentz and the tossing of caps, students immediately charged through the center row of chairs to take their first jump into the lake as Skaneateles graduates. The dip in the cool lake, under bright sunny skies, brought an end to the lakeside commencement ceremony which took just over an hour, recognizing the Class of 2017 and its accomplishments. The afternoon began with the singing of the National Anthem as well as the Skaneateles High School ...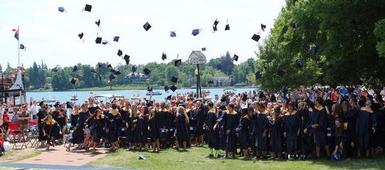 Class of 2017 Commencement - Sunday, 1 p.m.:

Commencement for graduating seniors of Skaneateles High School's Class of 2017 will be 1 p.m. Sunday, June 25, in Clift Park. Here's a list of the graduates in the Class of 2017: Matthew C. Alaniz Josep Ausio Toro Amanda C. Andrews Ryan Christopher Bailey Emily A. Baldwin Collin J. Bales Erica L. Beatson Matthew John Beimel Joseph William Benedict Nikki A. Bennett Matthew Henry Benson Benjamin Geoffrey Blackwell Calvin Geoffrey Blackwell Ashleigh E. Blauvelt Anna Madeline Bohrer Emma Rose Bohrer Madelyn M. Brogan Grace E. Buchholz Cameron Reginald Buell Chloe Kathleen Byrne Erica Elizabeth Byrne Raenah Campbell Joseph Antimo Capozza Katherine R. Carlile Brianna Casper Demitris Christou Emily M. Collins Chase J. Corcoran ...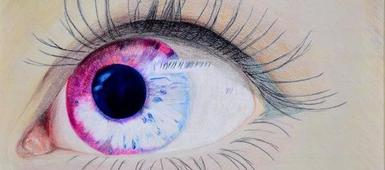 High School Student Work in ART4SKARTS Exhibit:

SKANEATELES, NY (June 21, 2017) – Artwork from four Skaneateles High School students will be featured in the 2 nd annual ART4SKARTS Juried Art Show running from July 13-15 at the Sinclair of Skaneateles, located at 4359 Jordan Rd. Graduating seniors Abbie Scala and Mary Lambdin join junior Madie Rhoad and freshman Emma Keady as Skaneateles High School students featured in the exhibit. Presented by the Skaneateles Area Arts Council (SKARTS), the exhibit features the abundant talent throughout the Skaneateles community from artists of all ages. The mission of SKARTS is to celebrate the visual and performing arts by creating an environment where cultural activity thrives in the Skaneateles community. The organization awards community support grants to artists ...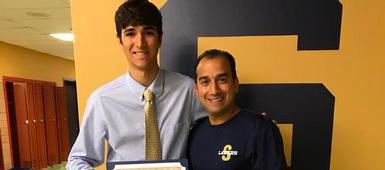 Joseph Capozza Earns COSBA Award:

SKANEATELES, NY (June 16, 2017) – Senior Joseph Capozza was selected as the Cayuga-Onondaga School Board Association Award recipient for the Skaneateles High School Class of 2017. Capozza will attend UC Berkeley in the fall where he will study Chemical Engineering. "Joe exemplifies "The Laker Way", said Skaneateles High School Principcal, Gregory Santoro. "He gives 100% of himself in everything he does by demonstrating the qualities that Skaneateles High School strives to instill in its students. We wish him the very best of luck and hope that he will return now and then to share his many successes with us." Described as intelligent, enthusiastic, organized, passionate, and genuine; Capozza's work ethic and attitude ...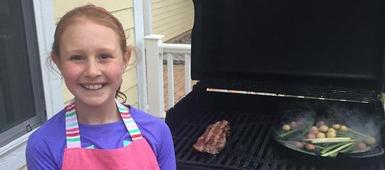 Raegan Frash to Appear on Kids BBQ Championship:

SKANEATELES, NY (June 15, 2017) – Raegan Frash, a State Street Elementary fourth grade student from Skaneateles, will be featured on the Food Network's Kids BBQ Championship on Monday, June 19 at 8 p.m. Hosted by Food Network stars Damaris Phillips and Eddie Jackson, the Kids BBQ Championship pits young grill masters up against one another for a chance to win $10,000. Frash, who has always loved to watch cooking shows, decided one day to go onto the Food Network website and see how to become a contestant. "They were casting for Kids BBQ Championship Season 2 when I logged onto the website," said Frash. "After applying I had to do many phone interviews and Skype interviews. One Skype session involved me preparing and grilling ...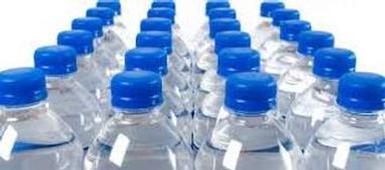 Waterman Parents: Water Update as of Wednesday:

Attention Waterman Parents: We will once again be using bottled water today as we have not yet received the go ahead to utilize our drinking fountains/water stations. With this in mind, thanks so much for your tolerance of and assistance with keeping us moving yesterday. From my observations it was quite seamless. Also, I wanted to make you aware of the actions that we are taking to ensure the health and safety of your kids and you while in the building. 1. Water testing - fo ... llowing Department of Health protocols, we are testing the potable water sources to ensure proper water purity. 2. Mold prevention - we have a 3 stage process set up with the first stage - dehumidification - already underway. The next stage - sanitization (fully eco-friendly) will take place once ...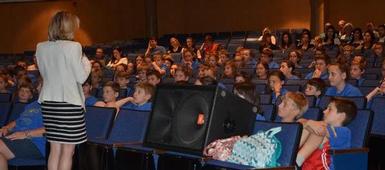 STARS Graduation Celebration Honors 5th Graders:

Marianne Angelillo talks with STARS fifth graders about the importance of smart decision making durnig the 9th annual STARS graduation celebration. (Dan Kspuscinski photo) SKANEATELES, NY (June 13, 2017) – Fifth grade students at State Street Elementary gathered on Friday afternoon in the Skaneateles High School auditorium for the 9 th annual STARS graduation celebration. STARS signifies – Students who Think and Act Responsibly Succeed – and gives students guidance in prevention education in relation to drinking, drugs, texting and driving, and other health related issues. The hope for the program is to arm students with the ability to make smart and educated decisions about drugs and alcohol, giving them the knowledge, courage, and determination ...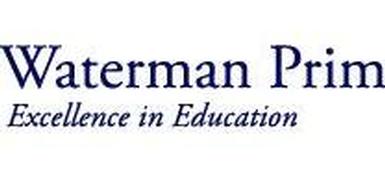 Waterman Primary OPEN for Tuesday Classes:

Waterman Primary School will be open for classes on Tuesday, as water service has been restored to the building. Bottled water will be provided for students and staff while officials continue to ensure the proper levels of purity in the drinking water. We appreciate your patience and understanding.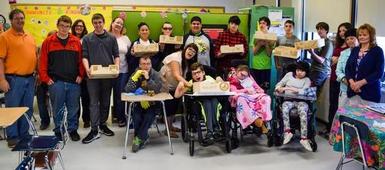 HS Students Collaborate to Build Storage Boxes:

Luca Kunz photo SKANEATELES, NY (June 9, 2017) – Students in Matthew Slauson's Design and Drawing for Production class recently collaborated with student's from Randy Liberty's class to design and build custom storage boxes. The project was designed to be customer based, as students were put to the task of building the boxes to meet the needs of a customer or client while also designing a logo for the front of the box. DDP students would design their logos, interview their customers, and build the boxes as a mass production. Teachers, students, and aides all worked as a team to create the logos and pieces. "It was awesome to see everyone working together to create something and learn about each other in ...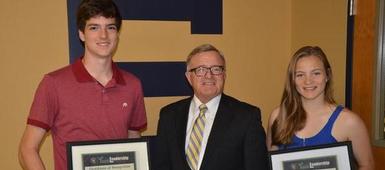 Kush, Wulff Earn Youth Leadership Recognition:

SKANEATELES, NY (June 9, 2017) – New York State Senator John DeFrancisco presented Skaneateles High School seniors Sophie Kush and Alex Wulff with Youth Leadership Recognition Awards on Friday morning at Skaneateles High School. The Youth Leadership Recognition Awards recognize outstanding young students who will become future leaders in the state of New York. The program is designed to highlight and celebrate well-rounded students who excel academically and have exhibited leadership through extracurricular or volunteer activities. Kush and Wulff were presented with a congratulatory letter, a handshake and chat with Senator DeFrancisco, and an official certificate of recognition. Kush, the Class of 2017 Salutatorian, will attend Brown ...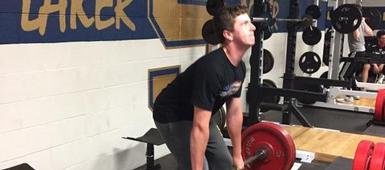 Summer Wellness Program Opens June 26:

The Skaneateles Summer Wellness Center will open for Summer hours on June 26. Below are the hours of operation... Monday: 8-10:30am ... 5:30-7pm Tuesday: 8am-Noon Wednesday: 8-10:30am ... 5:30-7pm Thursday: 8am-Noon Friday: 8am-Noon Jill and John King (NSCA Certified Strength and Conditioning Specialists) will be the strength and conditioning coaches for the center. The center is FREE and open to ALL Skaneateles students in grades 6-12.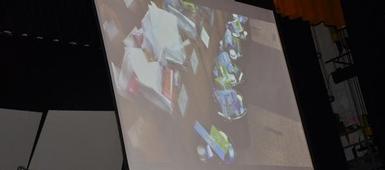 Windows Videos Hit Big Screen for 'Oscars' Viewing:

SKANEATELES, NY (June 8, 2017) – Videos from the Skaneateles Middle School Windows Project hit the big screen on Thursday morning in the Skaneateles High School auditorium as a part of the project's annual 'Oscars' viewing. Students, faculty, staff, and community members all gathered to celebrate the hard work of the eighth grade class, and also learn more about several members of the Skaneateles community. Since 2004, social studies teacher Jim Ryan has put eighth grade students to the task of interviewing local community members on video as a way to not only enhance their technical skills but to also better understand the meaning of civil participation and to simply tell very compelling stories. The Windows Project works to bring the past ...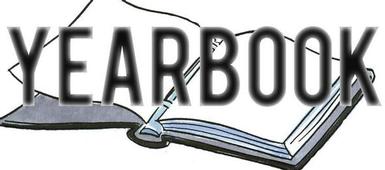 High School Yearbooks Have Arrived:

Yearbooks have arrived! Be sure to pick up your yearbook in the library. If you have not purchased one, you can buy one this week for $64.90. Cash or check made out to "The Comet."
<< Previous Next >> Viewing 221 - 240 of 513 stories