Skaneateles High School
CONTACT
49 East Elizabeth Street
Skaneateles, NY 13152
P: 315.291.2231
Principal
Gregory Santoro

Administrative Assistant
Kara Greene

Assistant Principal
Michael Major

Attendance
Dawn Teixeira
315.291.2231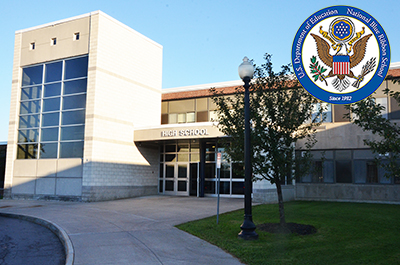 ---
Dear Parents & Guardians,

We just wrapped up our first marking period, and our students and teachers have made a great start on the new academic year! The Laker Way is evident as everyone has been giving their extra ten percent!

As we guide our students on their journey of improvement, please be sure they are talking with their teachers and counselors about organization, study techniques, and other strategies to address subjects, homework, or projects they find challenging. They should take advantage of study halls, library time, and Activity Periods to work on whatever courses need extra attention.

We are looking forward to busy and rewarding weeks ahead! Stay informed about our school events such as concerts, sports activities, and giving opportunities by accessing the Daily Announcements link on the high school website, as well as the news feed.

I, along with the faculty and staff of Skaneateles High School, wish you a safe and beautiful holiday season!

The Laker Way

Gregory J. Santoro, Principal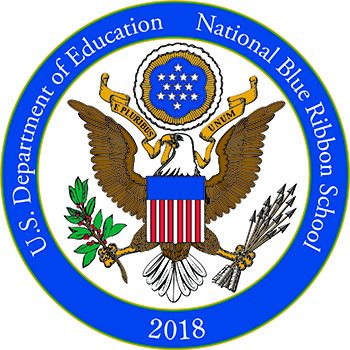 _____________________________________________________________________________________________________________________________



PLEASE NOTE:

All high school student photos taken during the first photo session and retake day have been distributed. If you have not received your photos, please e-mail Kara Greene at kgreene@skanschools.org.


School News
Holiday Season Continues with HS Instrumental, First Grade Concerts:

The Holiday season at Skaneateles Central Schools continues with both the First Grade Holiday Concert and the High School Holiday Instrumental Concert taking place on Thursday. Skaneateles Central Schools Superintendent, Lynda Quick, thanked all of the first grade teachers and students for their hard work and parents for their support prior to Thursday's concert. Each first grade class had their own featured song as part of the afternoon with props made in each classroom. Congratulations ...

more >>
Join Superintendent Lynda Quick for "Coffee Talk" on December 18:

SKANEATELES, NY (December 14, 2018) – Skaneateles Central Schools welcomes parents, guardians and community members to the Skaneateles Central Schools District Office on Tuesday, December 18 for Coffee Talk with Superintendent, Lynda Quick, beginning at 4 p.m. Providing coffee and conversation, Coffee Talk is an opportunity for community members to share ideas, learn about new District initiatives and projects and ask questions. The Skaneateles Central Schools District ...

more >>
Students Enjoy First SHS AP Chill Zone:

Thank you to all of the students who attended the first AP Chill Zone. The High School counseling staff and students had a great time decorating mugs and picture frames while enjoying some holiday music and snacks. Look out for announcements about the next AP Chill Zone in the near future!

more >>
Boys State 2019 "A Most Rewarding Experience":

The American Legion Boys State is a week-long program that immerses high school juniors in citizenship and leadership training. The dates for the next session are June 27 to July 2, 2019 at SUNY Morrisville State College in Morrisville, NY. Participants learn the practical aspects of government as it exists in New York State. They also participate in physical fitness, teamwork and other activities, under the guidance of American Legion counselors and U.S. Marines. Interested junior ...

more >>
SMS Students Spread Holiday Cheer with Annual Holiday Shopping Spree:

SKANEATELES, NY (December 13, 2018) – Skaneateles Middle School students, in conjunction with the Skaneateles Middle School Student Council, took part in the 18 th annual Holiday Shopping Spree at Target on Wednesday afternoon. Thanks to the help of private donations and the Student Council, students went to Target armed with $15,000 to purchase gifts for children who otherwise may not get any this Christmas. The students were split into separate ...

more >>
View more stories >>
Downloads