District News
Next >> Viewing 1 - 20 of 636 stories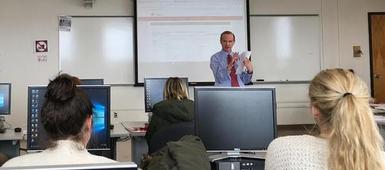 New Visions Medical Professions Information Day:

Attention Juniors: Cayuga-Onondaga BOCES New Visions Medical Professions Information Day is Tuesday, January 29 or Tuesday, February 5 from 10:00 am -2:00pm at Auburn Community Hospital. If you are considering a career in health care and would like to hear more about New Visions for your senior year please see your counselor.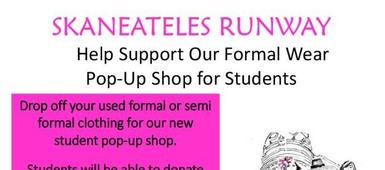 Help Support Skaneateles Runway Formal Wear 'Pop-Up Shop' for Students:

SKANEATELES, NY (January 15, 2019) - Community members can help support Skaneateles High School's Skaneateles Runway Formal Wear 'Pop-Up Shop' by dropping off used formal or semi formal wear to the Skaneateles Central Schools District Office, located at 45 E. Elizabeth St. Students will be able to donate clothing and receive a coupon for a free dress, or they can purchase a formal gown for $20, or semi-formal wear for $5-$10 at the 'Pop-Up Shop' on February 9. Items available include formal and semi-formal wear for girls and boys. All accessories will be $1. All proceeds will go to fund the Prom this Spring. Students can drop off clothing at the Middle and High School main offices beginning on Monday, January 14. The community can drop ...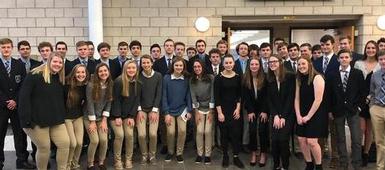 SHS Students Take Part in Region 9 DECA Conference:

SKANEATELES, NY (January 15, 2019) – A total of 45 Skaneateles High School students attended the Region 9 DECA conference at Le Moyne College recently with 13 of those students finishing in top four positions. Students Ryan Bellinger, Sarah Brennan, Lani Byrne, Jack Carlile, Trevor Frendak, Connor Gell, Kristen Henry, Marcus McLanahan, Jessica Patalino, Will Pinckey, JP Soderberg, Luke Viggiano and Ryan Willcox all earned top positions. A full listing of results is provided below. DECA prepares emerging leaders and entrepreneurs in marketing, finance, hospitality, and management in high schools and colleges around the globe. Utilizing lessons learned from DECA, students become academically prepared for college and career in the previously mentioned fields while ...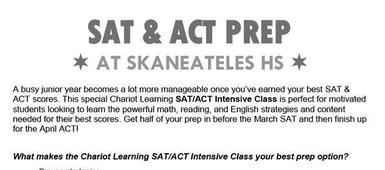 SAT/ACT Intensive Class Opportunities Now Available:

Skaneateles High School is offering SAT/ACT Intensive Class opportunities through Chariot Learning of Rochester. This opportunity is for juniors to complete a 26-hour comprehensive SAT/ACT review class at the high school, which not only covers powerful content and strategies for every test section, but also includes one full-length proctored practice SAT and ACT, with a full group review for each. Skaneateles students will receive a special rate and should call (585) 466-4022, or e-mail mike@chariotlearning.com to register ASAP. Parents should follow up with their student's counselor if they have any questions regarding the review class. Classes begin on February 7.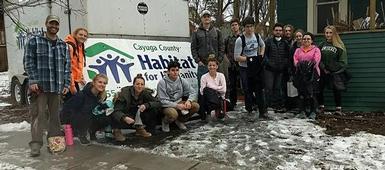 High School Students Volunteer with Habitat for Humanity:

High School students in Robert DeMass's SUNY Government class traveled to Auburn on January 8 to volunteer with Habitat for Humanity as part of a home refinishing project. Students helped to clean the front yard from old scraps of wood and garbage, sanded the walls and ceilings in the upstairs, painted molding, the walls and the ceilings. While volunteering, students learned about the history of this organization, and about the finances of how much the new homeowner will have to pay. This house is being completely refinished by all volunteers besides plumbing and electrical work. "Everyone apart of this loves to give back and it was an eye opening experience," said DeMass.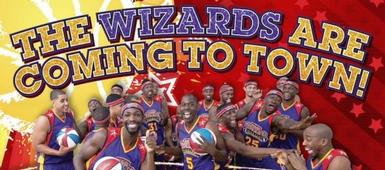 World Famous Harlem Wizards Coming to SHS on February 25:

SKANEATELES, NY (January 4, 2019) – The world famous Harlem Wizards basketball team is coming to the Skaneateles High School gym on Monday, February 25 to take on the Skaneateles LakeTrotters at 7 p.m. Don't miss this fun-filled, high flying & interactive event as the Wizards take on a team of teachers and principals from Skaneateles Central Schools, presented by the Elementary PTC. Formed in 1962 and now celebrating 56 years of Wizardry, the Harlem Wizards continue to wow fans and deliver wildly successful fundraiser events for schools and nonprofits, last season alone playing in over 400 communities across the USA, while raising over $2 million. The comedy, the audience participation, the spontaneity delivered as a world-class show, in an intimate and community ...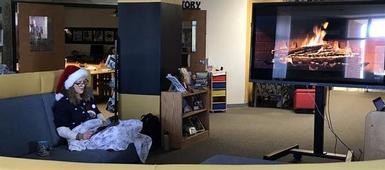 "Hygge" - Enjoying the Simple Things - Helps Students Enjoy the Present:

Prior to break, the Skaneateles Middle School Library hosted Jill King's Health Class with a celebration of Hygge. Hygge (pronounced hue-guh) is a Danish word used when acknowledging a feeling or moment, whether alone or with friends, at home or out, ordinary or extraordinary as cosy, charming or special. It literally only requires consciousness, a certain slowness, and the ability to not just be present – but recognize and enjoy the present. It was a wonderful experience!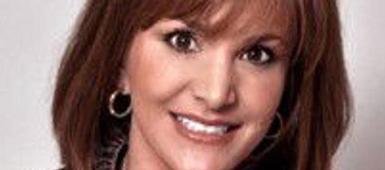 BOE Vice President Appointed to County Legislature:

Julie Abbott-Kenan was appointed as the 6th District Representative to the Onondaga County Legislature on December 28, 2018. Appointed by County Executive Officer Ryan McMahon to fill the vacancy left by Mike Plochocki, Mrs. Abbott-Kenan will now represent the 6th District, which includes Skaneateles, Marcellus, Otisco, Spafford and part of Camillus. She will serve the final year of Mr. Plochocki's term, which expires at the end of 2019. Mrs. Abbott-Kenan is a long standing member of the Skaneateles Board of Education and has served on numerous committees to promote education, safety, anti-poverty, the environment, development and other social causes. After legal consultation and finding no conflict of interest, Mrs. Abbott-Kenan ...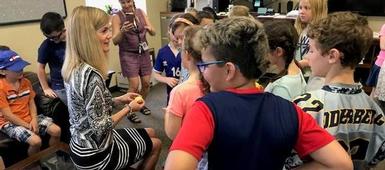 Happy New Year From Our Superintendent - Lynda Quick:

Happy New Year! Last month was a wonderful display of the commitment and talent that our students and teachers possess as we experienced a number of holiday performances from across our buildings, including the 1 st grade holiday concert, the 3 rd grade celebration of holidays around the world, our choral choir performing at many local venues, and the instrumental and orchestral concerts including the combined performance of the high school band and orchestra. There was much to celebrate! As we begin 2019, it is also an opportunity to reflect on my first few months here in Skaneateles and the wonderful work that everyone has been doing. Across all schools, we are taking the time to ensure that our students are academically strong and emotionally well. ...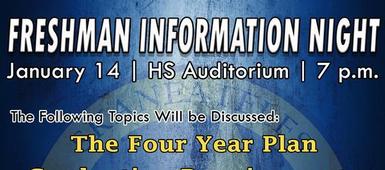 Freshman Information Night - January 14:

Freshman Information Night will be held on Monday, January 14 at 7 p.m. in the Skaneateles High School Auditorium. The following topics will be covered in depth: - The Four Year Plan - Graduation Requirements - Diploma Types - Standardized Testing (SAT, ACT, SAT Subject Tests) - Naviance - School Tool All freshmen and their parents are invited to attend!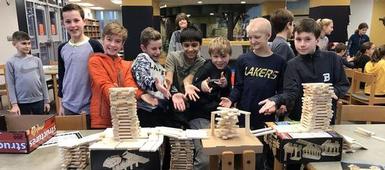 Middle School 'Maker Week' Provides Critical Thinking Activities:

Just before our break for the Holidays, Middle School students took part in 'Maker Week' in the Middle School Library. 'Maker Week' provided a host of critical thinking activities for students to take part in including Keva Structure Challenges, Osmo, Bloxel, Rubixs Cube and more! Below are a few photos from the week...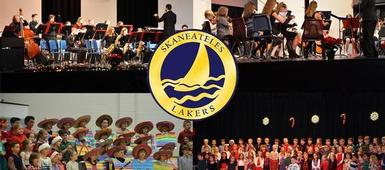 Welcome Back Students!:

We hope everyone enjoyed the Holidays! Today, January 2, we are excited to welcome back all students for our first day of 2019. Remember to keep track of activities and events all year long through our website as well as on Facebook at www.facebook.com/Skaneateles.Schools and on Twitter @SkaneatelesCSD. Our Event Calendar, located at the bottom of our website's main page, also provides a detailed outline of all that is happening at SCS in all of our schools through the remainder of the 2018-2019 school year. We hope you all enjoy a Happy New Year!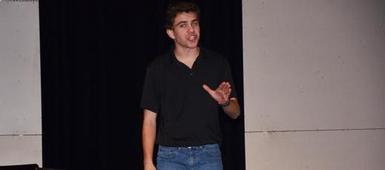 Students Take Part in Annual Shakespeare Competition:

SKANEATELES, NY (December 20, 2018) – Several Skaneateles High School students took part in the school's annual Shakespeare Competition on Tuesday morning, presented by the Syracuse Branch of the English-Speaking Union of the United States. The annual Shakespeare Competition requires students to memorize and present a 20 line Shakespearean monologue. This year's Skaneateles High School winner, Joseph Norris, will now represent SHS in the Central New York regional competition held in the early spring at Syracuse Stage. Norris played the part of Iago in Othello , reciting Act 1 Scene 3, lines 429-447. The winner of the regional competition moves on to the national level of the competition held at the Lincoln Center in New York ...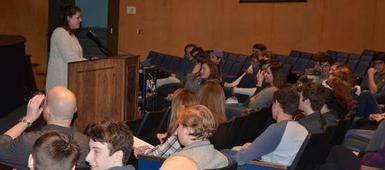 SHS Alumni Speak During Career Day:

SKANEATELES, NY (December 19, 2018) – A group of six Skaneateles High School alumni returned for Skaneateles High School's Alumni Day on Wednesday afternoon, highlighting their career and educational experiences. Elyce Buell, Maddie Halstead, Jeff Donigan, Jansen Mercado, Amber Walker and Kristina Didio each shared their story from high school to where they are today before juniors and seniors in the high school's auditorium. The alumni began their day with a light lunch before addressing students. Following the auditorium session, alumni were made available for a more intimate question and answer session in the high school library. Skaneateles High School's Pete Chapman and Gigi Michel facilitated the afternoon, which was a ...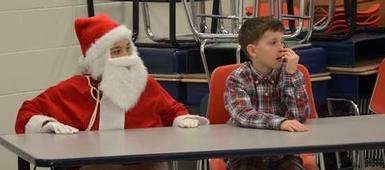 State Street Students Perform "The People Versus S. Claus":

SKANEATELES, NY (December 18, 2018) – Students in Peter O'Connor's fourth grade class at State Street Intermediate School performed the play "The People Versus S. Claus" on Monday for both students and parents. Students prepared for the past three weeks to perform the play, which puts Santa Claus on trial for the "alleged crimes" he commits. The comedic play is set in a courtroom with several characters in action. Two performances were put on during the school day before a parent performance took place at 6 p.m. on Monday evening. "The students did an amazing job," said O'Connor. "I am very proud of them." Keep in touch with events and happenings in relation to ...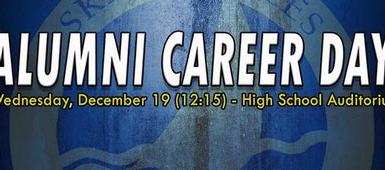 SHS Alumni Career Day Slated for Wednesday Afternoon:

SKANEATELES, NY (December 18, 2018) – Skaneateles High School's Alumni Career Day will take place on Wednesday afternoon in the high school auditorium, beginning at 12:15 p.m. A group of alumni will share the stories of their journeys that have brought them where they are today. We hope that hearing these speakers might help our junior and senior students with making career and college decisions. The alumni will have a light lunch catered by the cafeteria, speak to the students and staff, and end with a tour of the school. This year, our speakers are Elyce Buell, Maddie Halstead, Jeff Donigan, Jansen Mercado, Amber Walker, and Kristina Didio. We welcome any alumni interested in speaking in the future. You are our pride and joy. ...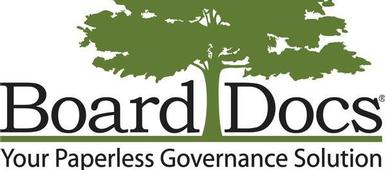 Skaneateles BOE Adopts BoardDocs to Manage Meeting and Policies:

New this month, the Skaneateles Board of Education will begin using a new software called BoardDocs , to manage its content, including its policies beginning this spring. BoardDocs is an online, paperless system that is helping make our meetings more productive and transparent. The program saves time and resources, and also provides unprecedented public access to agenda items. The Board approved the move to the new software in August, was trained in October, and finally, tested a trial run in December, in conjunction with our previous practice of using a Google Drive. The Board is excited to move to BoardDocs as the exclusive platform for the upcoming meeting on December 18, 2018. The public can go to the following site to access BOE Meeting agenda and minutes. A link ...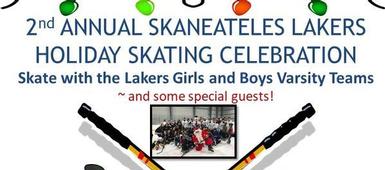 2nd annual Skaneateles Lakers Holiday Skating Celebration on December 22:

Don't forget the Food Drive! All items collected will be donated to the Skaneateles Ecumenical Food Pantry. SKANEATELES, NY (December 17, 2018) – The second annual Skaneateles Lakers Holiday Skating Celebration is set for Saturday, December 22 from 10 a.m. to 11:15 a.m. inside the Duke Arena at the Skaneateles YMCA. The skating celebration will include a food drive, with all items collected being donated to the Skaneateles Ecumenical Food Pantry. Community members are encouraged to bring their skates and a helmet to skate with the Skaneateles Laker Boys and Girls hockey teams on December 22, while bringing a non-perishable food item for donation. Items such as cereal, crackers, canned pasta and soup are ideal. Boxes will be ...
Next >> Viewing 1 - 20 of 636 stories