District News
<< Previous Next >> Viewing 21 - 40 of 1054 stories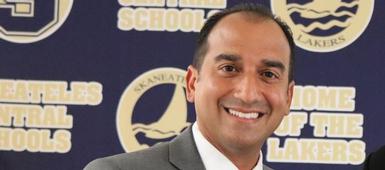 Long-time Skaneateles High School Principal Brings Leadership and Passion to New Role as Director of Personnel and Operations:

In June 2014, Skaneateles High School Principal Greg Santoro attended the school's Commencement ceremony for the first time. He stood on the gazebo at Clift Park and took in the beautiful scene unfolding before him: the boats gathering around the lake, the energy radiating from the village, and, most importantly, the pride exuding from Skaneateles graduates and their families. "I knew right then and there that I could see myself here for a long time," said Santoro. Now Santoro is bringing his leadership and passion to a new position in the Skaneateles Central School District. On Tuesday, May 3, the Skaneateles Board of Education approved Santoro's appointment as Director of Personnel and Operations, beginning July 1. Superintendent Eric Knuth said ...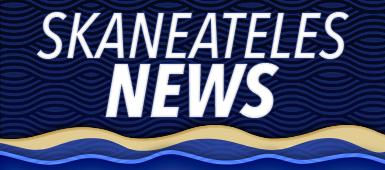 LISTEN: Middle School Staff Featured on Literacy Podcast:

Two Skaneateles Middle School staff members were recently featured as guests on the Melissa & Lori Love Literacy Podcast. On this episode, librarian Kelly Gunderson and ELA teacher Seth Benjamin shared their collaboration in-service of building students' knowledge. Listen to the episode at the following link: https://www.literacypodcast.com/podcast/episode/78b151b2/ep-104-ela-teacher-school-librarian-knowledge-building-dream-team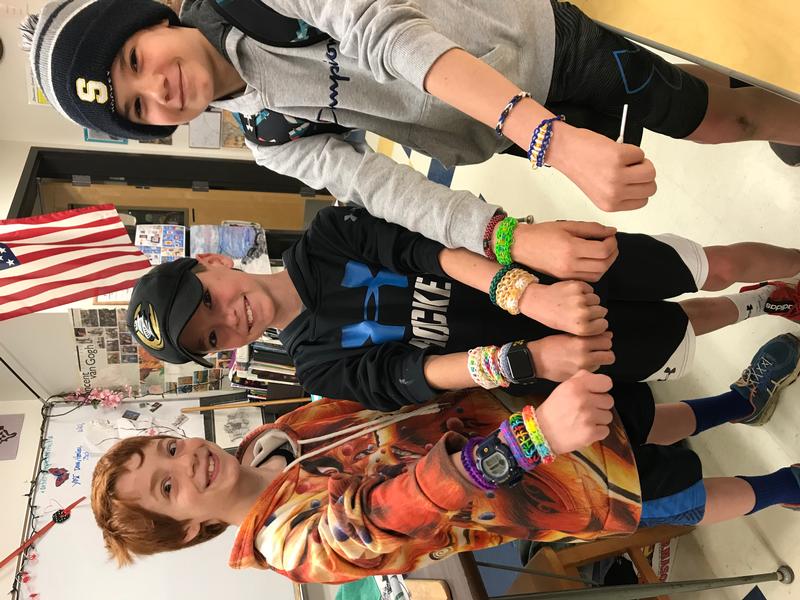 Fifth-Grade Students Show Off Creativity With Monster Bands:

Two students in Mrs. Hendrick's fifth-grade class at State Street School have started a new fashion trend. Isaac Franks and William Clancy have put their hard work and creativity into their business, "Monster Bands." So far, they have made around ten different types of colorful Monster Bands! Those who are interested in ordering a Monster Band can see Isaac and William at State Street!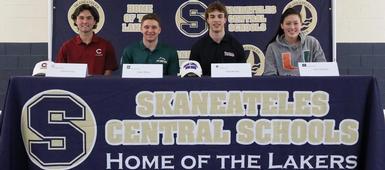 Four Seniors Participate in National Letter of Intent Signing Ceremony:

Four Skaneateles athletes recently committed to playing college sports next Fall. Athletes participated in a National Letter of Intent Signing Ceremony at the Skaneateles High School cafeteria, where they were recognized for their contributions to Skaneateles Athletics. Afterwards, athletes, their loved ones, and coaches were treated to a reception. The following athletes will take their talents to the next level: Owen Cheney- Soccer, Colgate University James Musso- Baseball, Lemoyne College Luke Renaud- Lacrosse, UMass Lowell Hana Spaulding- Swimming, University at Miami These athletes are part of only a select few throughout the nation who have earned the opportunity to play at the next level.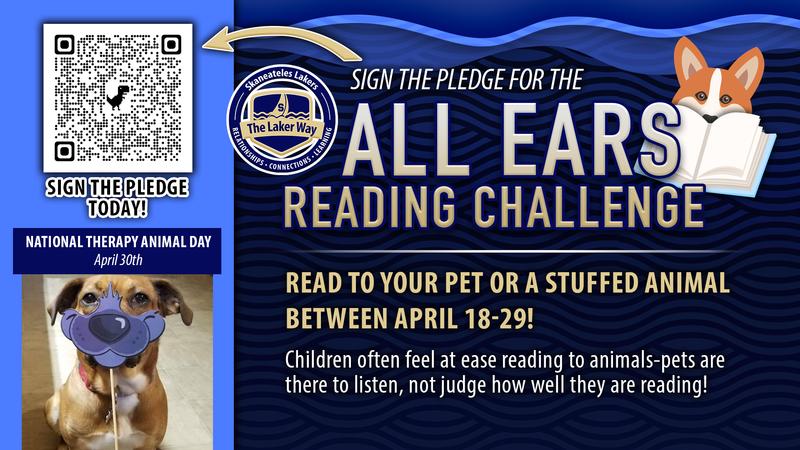 Sign the Pledge for the All Ears Reading Challenge:

Did you know that reading to a pet or stuffed animal can help children feel more at ease? We are encouraging all Lakers to sign the pledge for the All Ears Reading Challenge via the QR code, or at the following link: https://docs.google.com/forms/d/e/1FAIpQLSf8y0aSghxsQrikbyU7V8rLp8wfLXOh892Cbf8q2yX-FNGwPw/viewform?fbclid=IwAR1vSc8ZrTVd_zjLWmvs_XRUO9BpFEIkbJHBUcA1N1Ln2fEXTFVvBA_PTS8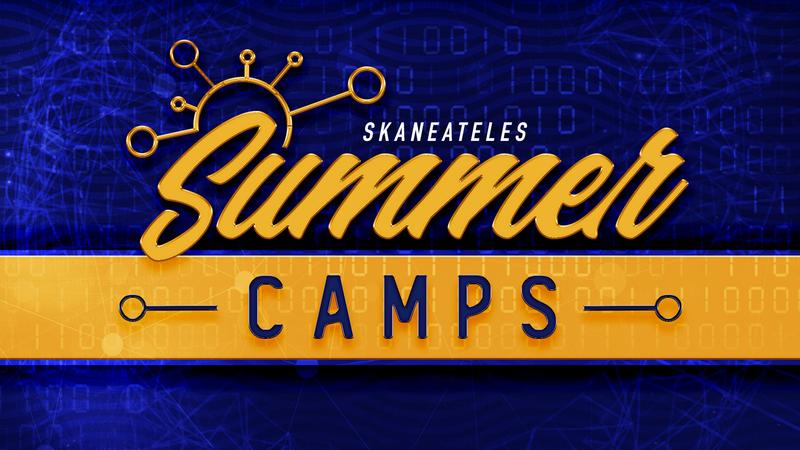 District Announces 2022 Summer Camp Offerings:

Skaneateles CSD is excited to announce our 2022 Summer Camp offerings! Registration for all of the camps will open at 9:00 a.m. on Tuesday, April 19. Please see the below catalog for details about the offerings.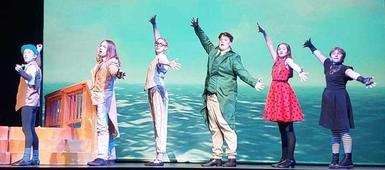 Middle School Drama Department Presents James and the Giant Peach Jr:

The Skaneateles Middle School Drama Department is proud to present Roald Dahl's James and the Giant Peach Jr! Show times are listed below: Thursday, March 24 at 3:30 p.m. Friday, March 25 at 7:30 p.m. Saturday, March 26 at 2 p.m. and 7:30 p.m. Tickets are $8 and can be purchased at the door or from any cast/crew member.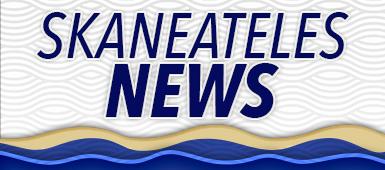 Notice of Annual Meeting:

NOTICE OF ANNUAL SCHOOL DISTRICT MEETING OF THE VOTERS OF THE SKANEATELES CENTRAL SCHOOL DISTRICT NOTICE IS HEREBY GIVEN that a Public Hearing of the qualified voters of the Skaneateles Central School District will be held in the District Office, 45 East Elizabeth Street, Skaneateles, on Tuesday, May 3, 2022 at 7:00 p.m. prevailing time, for the presentation of the budget. NOTICE IS HEREBY GIVEN that the Annual Meeting of the qualified voters of the Skaneateles Central School District will be held in the District Office in said District on Tuesday, May 17, 2022 between the hours of 7:00 a.m. and 9:00 p.m. prevailing time at which time the polls will be opened to vote by ballot upon the following items: To adopt the annual budget of the School District ...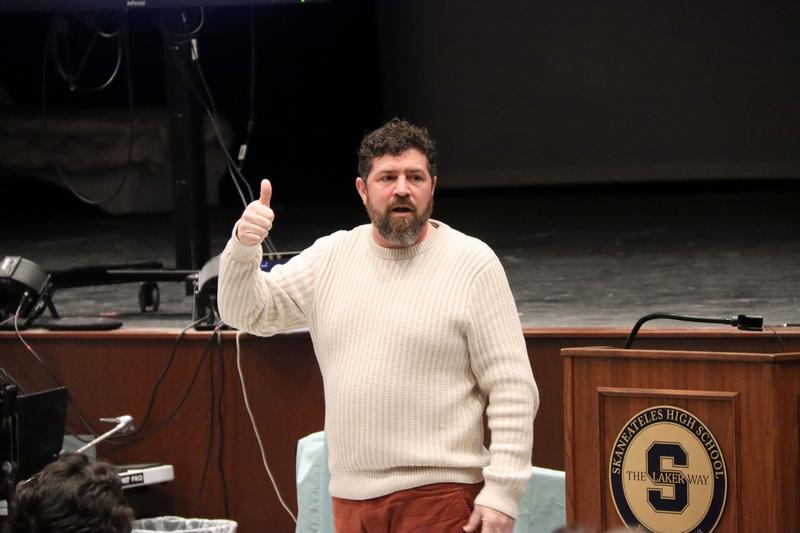 SEF-SAC Speaker Series Committee Welcomes Bill Berthel as First Speaker of the Year:

The Student Advisory Council of the Skaneateles Education Foundation recently presented its first speaker of the year: Professional leadership coach Bill Berthel. Students in grades nine through 12 heard from Berthel in the High School Auditorium on Friday, March 4. During his visit, Berthel explained that he "found his calling" as a professional leadership coach, and encouraged students to find their own callings in life. Prior to Berthel's presentation, students were asked to view an introductory video and fill out a self-assessment survey. Upon completing the survey, students were given a list that detailed their character strengths; some examples are self-regulation, leadership, humility, and more. While meeting with the students, Berthel further explained the ...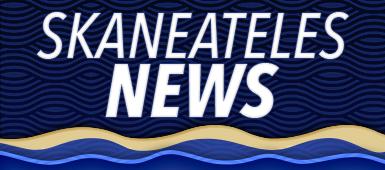 SEF Guest Speaker Video & Survey:

SEF guest speaker Bill Berthel is visiting Skaneateles High School on Friday, March 4. His video can be viewed at the following link: https://www.youtube.com/watch?v=Y_U76LRretg . Additionally, the self-awareness survey for students can be found here: https://www.viacharacter.org/ .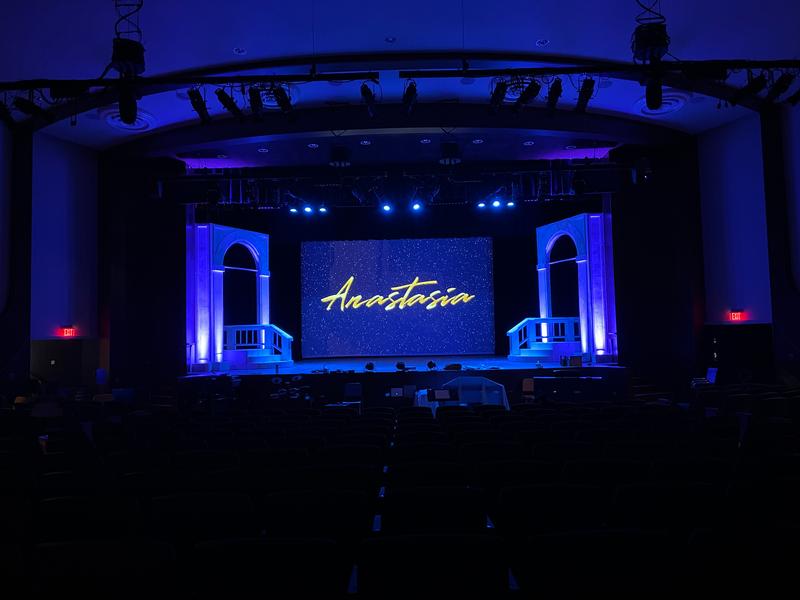 High School Drama Department Presents ANASTASIA, March 11-13:

The High School Drama Department is staging its first live musical in two years with the sweeping epic ANASTASIA, March 11th-13th! Based on the hit 1997 animated movie, this dazzling show transports its audience from the twilight of the Russian Empire to the euphoria of Paris in the 1920s, as a brave young woman sets out to discover the mystery of her past. Pursued by a ruthless Soviet officer determined to silence her, Anya enlists the aid of a dashing con man and a lovable ex-aristocrat. Together, they embark on an adventure to help her find home, love and family. Tickets are now available and can be purchased here: https://www.showtix4u.com/event-details/61201 We encourage everyone to buy their tickets pre-sale for this production to ensure a smooth process the ...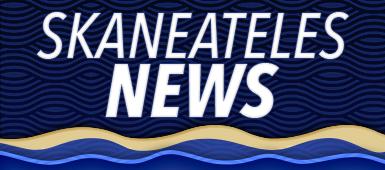 Internet Safety Presentation for Parents, Caregivers, and Community Members Available to View:

The presentation for Internet Safety for Parents, Caregivers, and Community Members is available to view. Unfortunately, due to some technical difficulties the audio is unavailable after the 35:00 mark. Although the audio cuts out, the presentation slideshow is still available and contains valuable information. Watch the video here: https://drive.google.com/file/d/1axDlOeD37w0nTWXBr85W_nOIWuQ0WVBQ/view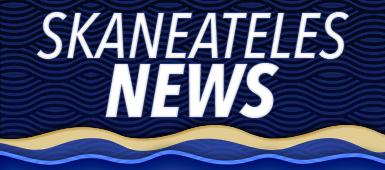 Freshman Class to Hold Clothing Drive, February 28-March 11:

The Freshman Class will hold a clothing drive from February 28 through March 11. All donations will go to the Auburn Rescue Mission. Clothing items can be turned into the boxes located at the main entrance of the High School or in the Commons.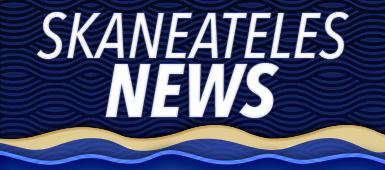 Support the Class of 2022!:

On Friday, March 4, the Class of 2022 will hold a pasta dinner and silent auction from 4 p.m. to 7 p.m. in the High School Commons. After the dinner, a raffle will be held and participants will have a chance to win one of the following: a $300 certificate to the Mirbeau Inn & Spa, Apple Airpods Pro, a one-year YMCA family membership, and $250 cash (Tru by Hilton). Tickets to the pasta dinner are $7, while community raffle tickets are $10. Purchase your tickets today to support the Class of 2022: https://skanptc.membershiptoolkit.com/senior-pasta-dinner
<< Previous Next >> Viewing 21 - 40 of 1054 stories