District News
Next >> Viewing 1 - 20 of 807 stories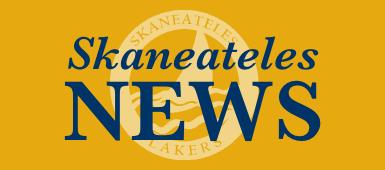 Commitment Survey Information - Monday, August 3, 2020:

Dear Skaneateles family, Thank you for all of the input and feedback we received throughout our back to school planning process. In order to ensure proper staffing, transportation, and allocation of resources in the coming school year, we need to have more accurate information about which option you intend to select and we need your help. We are reaching out to ask that you discuss options for the 2020-2021 school year with your family over the next few weeks and commit to the choice most appropriate for your children in the coming year. Please use the following link Selection/Commitment Survey for 2020-2021 school year to access our survey. Survey information and final selections are required by August 14th, and we request that you commit to the selection for at least 10 ...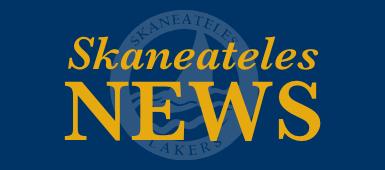 Reopening Information - Friday, July 31, 2020:

Superintendent Knuth's Reopening Plan Letter - Friday, July 31, 2020 Dear Skaneateles family, On behalf of the faculty, administration, and Board of Education we would like to express our sincere appreciation for the level of feedback we received throughout this process including thoughtful emails, letters, phone calls, surveys, meetings with community members and task force meetings. To View Superintendent Knuth's full letter, please click here! Full Reopening Plan Skaneateles Central Schools has finalized its comprehensive return to school plan. The plan is to have all students in grades K-7 provided with in-person instruction every day. Students in grades 8-12 will be assigned to one of two groups: Blue Team or Gold Team. Each team ...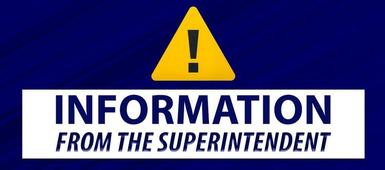 Updates From Superintendent Knuth:

On this page, you will find important updates from Skaneateles Central School District Superintendent Eric Knuth. This includes letters to the community, reopening guidance, surveys, and more timely information as we receive it. We will post any new information from Mr. Knuth on this page before posting to social media. Thank you for your support of our district in these complicated times. August 3, 2020 July 30, 2020 July 29, 2020 July 21, 2020 July 20, 2020 July 14, 2020 Dear Skaneateles family, At the bottom of this page are 2 important documents released yesterday by NYSED and the Governor's office in partnership with the New York State Department of Health. These documents ...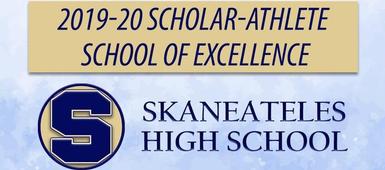 NYSPHSAA Names Skaneateles High School a Scholar-Athlete School of Excellence:

Skaneateles High School was recently named a 2019-20 Scholar-Athlete School of Excellence for the 2019-20 school year. To earn the School of Excellence Award, 75% of a school's varsity teams must qualify and receive the Scholar-Athlete team award. Read the press release from the NYSPHSAA for more information.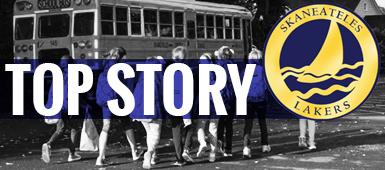 Skaneateles Families Invited to Take Survey on Reopening for 2020-2021 School Year:

Skaneateles families are invited to give input on the reopening of schools for the 2020-2021 school year. Please fill out the "Logistics for Reopening" survey at the following link by Sunday, July 26: https://docs.google.com/forms/d/e/1FAIpQLSed0nxIcSc2iPvxtp08711IKAWpsUYUcRKehfXMV-H1dJ-IQw/viewform For more information, please read Superintendent Knuth's letter to the community below.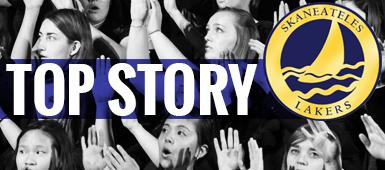 Fall Sports Update:

Below please find a press release from the NYSPHSAA on the delay of the Fall sports season, and a letter to the community from the Skaneateles Athletics Department. Fall sports are now scheduled to begin on September 21, 2020.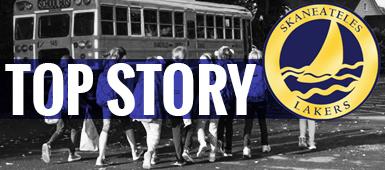 Public Hearing on District-wide Safety Plan to be Live-streamed on Thursday, July 23 at 7 p.m.:

Please be advised that there will be a public hearing regarding the district-wide safety plan on Thursday, July 23 at 7 p.m. The safety plan will be available on Board Docs. Any questions or comments can be submitted to BOE@skanschools.org. The hearing will be live-streamed and will be followed by a Board of Education meeting. Live-stream information is below: Live-stream URL: https://accounts.google.com/AccountChooser/signinchooser?continue=https%3A%2F%2Fstream.meet.google.com%2Fstream%2Ff54d7cea-1f1e-463d-9f18-019854f4cdf3%3Fddr%3Dtrue&flowName=GlifWebSignIn&flowEntry=AccountChooser Account: boardmeeting@skanschools.org Password: boardmeeting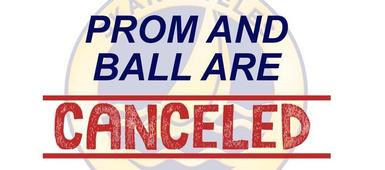 Prom And Ball Are Canceled:

Dear Parents, Guardians and Students: I hope this message finds you all doing well. We wanted to update you all on the status of our prom and ball that we had rescheduled for August. Our hope in rescheduling these two events in August was that we would be able to host them in phase IV of our governor's plan. Unfortunately, phase IV only permits large gatherings of 50 people. Additionally, as of yesterday's most recent guidance from the state, schools are still closed. To comply with our current closure status and phase IV regulations, we are officially canceling our prom and ball for this year. We are very sorry as we all wanted these two special occasions for our students, but it is just not legally possible for our school to host these events. ...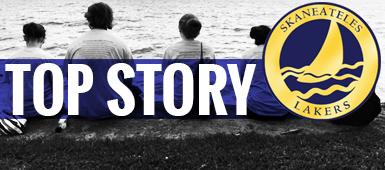 Skaneateles Teachers Prepare for Upcoming School Year in Socially Distanced Professional Development Sessions:

Skaneateles Central School District teachers aren't letting a pandemic prevent them from getting a leg up on the new school year. The district has hosted socially distanced professional development sessions to get teachers better prepared for learning in the fall, whether that is in the classroom or online. Humanities Curriculum Coordinator Francine Grannell recently led professional development sessions at State Street Intermediate School as part of the Skaneateles Summer Literacy Academy. The academy empowers staff to understand the what, why, and how of evidence-based practices and the science of reading in order to ensure coherence of instructional materials and practices to support all students in developing life-long skills. Grannell facilitated virtual sessions every ...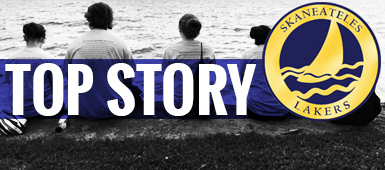 Letter from Superintendent Knuth July 8, 2020:

July 8, 2020 Dear Skaneateles family, Preparing for the coming school year requires us to consider multiple scenarios for what the return to school in September will look like for our children and families. Each option available to us will require us to navigate different challenges and with the absence of any guidance from NYSED or directives from our Governor's office we are required to prepare for all eventualities. While we are still without any guidance or directives, the Governor's office released information today specific to the proposed timeline for these decisions. It was communicated that they will share finalized return to school guidance by July 13 th . School districts throughout New York must submit plans by ...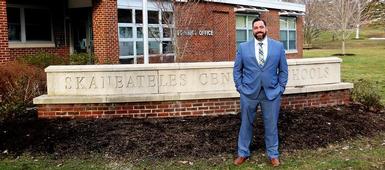 Knuth Honored To Be Part of Outstanding Skaneateles Community:

Superintendent Eric Knuth has officially taken over as leader at Skaneateles Central School District and is looking forward to continuing the excellence in education the district has developed throughout its storied history. Knuth, who most recently served as superintendent of Altmar-Parish-Williamstown (APW) Central School District, was unanimously approved as Superintendent of Schools, effective July 1, by the board of education during a special meeting in March. Board President Thomas Lambdin said the district is excited to have Knuth serve as its next superintendent, noting Knuth's leadership skills and record of accomplishment as determining factors in the board's decision to appoint Knuth. "We are certainly gratified to have you here ...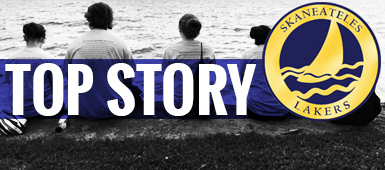 BOE Welcomes Superintendent Knuth:

To the Skaneateles Community: On behalf of the Skaneateles school district, we welcome Mr. Eric Knuth as our District Superintendent! Mr. Knuth joins Skaneateles as Superintendent of Schools at a time of great opportunity and the Skaneateles Board of Education is looking forward to working closely with Mr. Knuth, the entire school team, and all district residents to create our best possible school system, with each day bringing new challenges to traditional approaches. Working with our dedicated school administrators, gifted faculty members, and devoted staff, Mr. Knuth will help determine how public education will resonate with each and every student not only during the upcoming 2020-21 school year, but for years beyond. No one person has all the answers ...
Next >> Viewing 1 - 20 of 807 stories