District News
Next >> Viewing 1 - 20 of 836 stories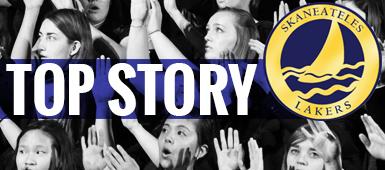 Skaneateles Seniors Receive Awards at First-Ever Virtual Model UN Conference:

This past Saturday, the Skaneateles Model UN team participated in a first-ever Zoom conference! The conference was hosted by Manlius Pebble Hill and went off without a hitch! All of the participants were amazing with two Lakers winning top honors in their committees. Seniors Matheu Campbell and Ben Wells both brought home "Best Delegate" awards representing China in World Health Organization and UN Security Council. Amazing job! COVID-19 may have stopped March Madness, but MUN Madness is in full effect!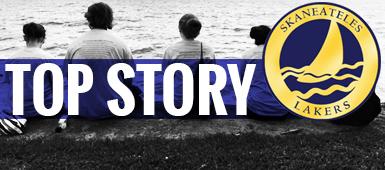 Superintendent Knuth's Letter to the Community (10/25/20):

10/25/2020 Dear Skaneateles family, This afternoon we were contacted by the Onondaga County Health Department and informed that a high school teacher tested positive for COVID-19. At this time, we know that this individual worked in school throughout the past week interacting primarily with sophomore high school students. We have already shared the contact information for all students, faculty, and staff presently identified as having close contact and each of those individuals will be contacted by the Onondaga County Health Department over the next 48 hours. In addition, each of the individuals identified will be contacted by the building principal, Mr. Santoro, and his team by tomorrow. Out of an abundance of caution, and to allow time for contact tracers to identify how widespread ...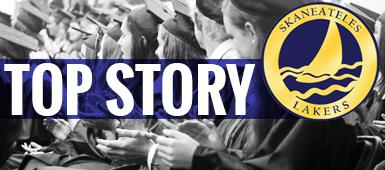 Thank You, Board of Education!:

In honor of National School Board Appreciation Week, the Skaneateles Central School District would like to thank our board members for all that they do!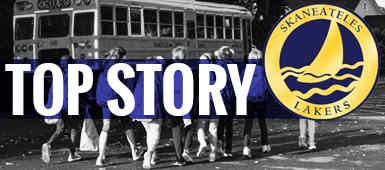 Request for Free School Meals During Temporary School Closure (Friday, September 25):

The Skaneateles Central School District will hold a curbside meal pick-up from 11 a.m. until 1 p.m. tomorrow, Friday, September 25, at the Middle School Kitchen Door, which is located in the front loop of the Middle School. Please fill out the form at the following link to order a school lunch: https://docs.google.com/forms/d/1cVvbsywsQMVX0dj9204yNOYNUDOQFtG5IHNM2xeYsYo/viewform?edit_requested=true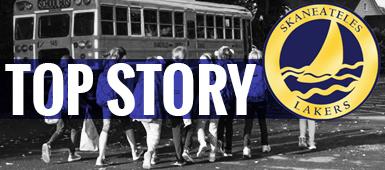 District-wide Spirit Week to be Held Week of September 28:

Skaneateles Central School District students are encouraged to dress up for spirit week, which will be the week of September 28 through October 2. Schedules will vary slightly between each building. Monday, September 28- America Day at State Street, Middle School, and High School and Dress Spiffy For Pictures Day at Waterman Tuesday, September 29- Tie Dye Tuesday (all buildings) Wednesday, September 30- Wacky Socks Wednesday (all buildings) Thursday, October 1- Jersey Thursday (all buildings) Friday, October 2- Laker Friday (all buildings)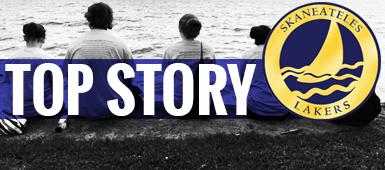 Cayuga County Announces At No-Charge COVID-19 Testing Sites:

The Cayuga County Health Department recently announced that several at no-charge COVID-19 testing sites are available to residents of Cayuga County. No-charge testing sites include Upstate Hospital and NBT Stadium in Syracuse and Monroe Community College. Other testing options include Urgent Cares and Federally Qualified Health Centers. For more information and to make an appointment at a testing site, please read the press release from the Cayuga County Health Department below.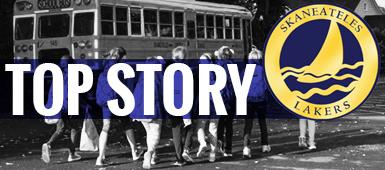 Waterman School Off to a Great Start!:

Waterman School is underway! Our kids and teachers are busy learning and having fun! We are also making sure we are very safe. In addition, please congratulate the Waterman team and our students and families for New York State's Recognition School achievement honor for the 18-19 school year! It takes all of us to make that happen. We recently received the recognition from the New York State Education Department. Check out some of our photos below! https://photos.google.com/share/AF1QipOyI4C1mkNCaMXIxrNnr7ha_oMdAt1bnr-q3X4NH9kIWygJjIwTmjhvpVj1NO-z0Q?key=X0tPd0tMSUJYbzk1ajRLSXFwMzhSM2R3OVhxZjZ3 ... var cpo = []; cpo["_object"] ="cp_widget_d78ce0c1-508f-42c4-8052-b19f6dc6af8d"; cpo["_fid"] = "AQEAyt-YFq5O"; var _cpmp = _cpmp || []; _cpmp.push(cpo); (function() ...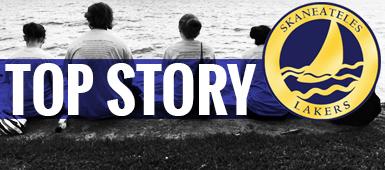 Welcome Back, Lakers!:

For the first time since March, Skaneateles Central School District welcomed students back to school on Tuesday, September 8. Watch the video below for some highlights of the first day!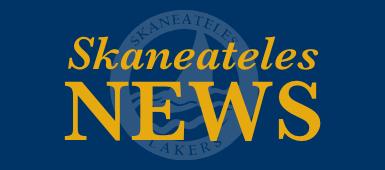 Letter to Community & Health Office Reminders:

Superintendent's Letter to the Community To view a Letter to the Community by Superintendent Eric Knuth (dated September 4, 2020), please click here! Health Office Reminders To view our updated Health Office Reminders ahead of opening day next week, please click here!
Next >> Viewing 1 - 20 of 836 stories