District News
Next >> Viewing 1 - 20 of 743 stories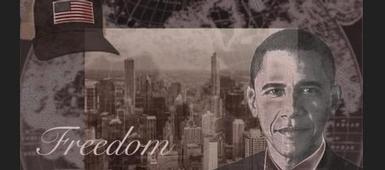 SHS Students Honored for Art at CNY Scholastic Awards:

Congratulations to all the students who were recognized last night at OCC at the CNY Scholastic Awards. Students received Gold Keys, Silver Keys, and Honorable Mentions in 17 categories. Truly amazing works of art were submitted. Congratulations also go to our fantastic high school art teachers, Tracy Hale and Jessica Sawchuck!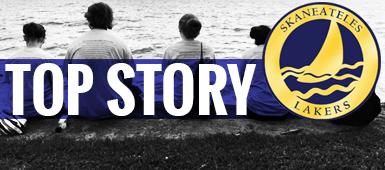 2019 SCSD Master Teachers Celebrated!:

Congratulations to our 2019 STEM Master Teacher Recognition Recipients, Maureen Collier (MS/HS Science teacher), Mary Fussner (STEM Lab teacher at Waterman), and Matt Slauson (Technology and Engineering Teacher at the High School)! These outstanding teachers have been recognized by Governor Cuomo's Master Teacher Program for their invaluable leadership and skills in STEM education. Our three amazing teachers were among 228 teachers recognized this year. The Governor added that these recipients are "brilliant and dedicated teachers who have made an incredible, lasting impact on New York's future leaders." Brian Cohen, SCSD STEM Coordinator, presented the awards at a recent Board meeting, and was joined by the Board in celebrating these phenomenal teachers.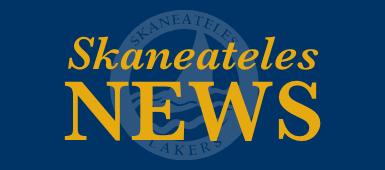 BOE Accepts Facilities Utilization Study:

On Tuesday, January 7, 2020, the Board of Education approved the Facilities Utilization Study by the Education Consulting Group, Castallo & Silky, LLC. Alan Pole and Deb Ayers presented their findings to the Board. The study had also been presented to the BOE Strategic Planning Advisory Committee in December. The final conclusions of the facilities study follow: Recommendations: 1. Status Quo, with minor modifications to grade level organization, if desired. 2. Some space could be opened up for community based agencies. 3. Some unused space could be used in more creative ways, such as a parent resource center, or creative maker-spaces for students. 4. Expansion of secondary course offerings is suggested. The complete study can be downloaded below. ...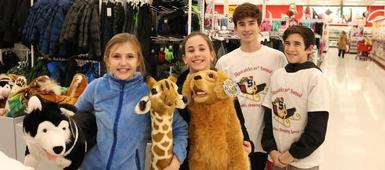 Middle School Students Buy Holiday Gifts for Other Children:

The Middle School Holiday Shopping Spree was an enormous success once again this year! Over $18,000 worth of gifts were purchased for charities throughout Central New York to give children in need gifts for the holidays! We would like to give a huge thank you to Todd's Fund, the Central New York Community Foundation, Target, and the Middle School Student Council for making this incredible event possible. It is truly just one of the highlights of the many wonderful things our students do! https://www.youtube.com/embed/ileY5rwr19E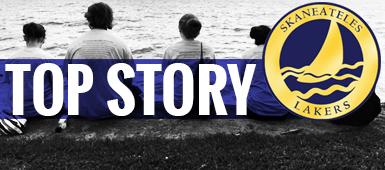 BOE Hires Interim Superintendent:

To: Skaneateles Community From: The Board of Education December 10, 2019 After careful consideration, the Board of Education appointed Dr. Jeffrey Bryant as Interim Superintendent of the Skaneateles Central School District this evening, December 10, 2019 at a Special Meeting. We anticipate that Jeff will spend 2 – 3 days with Ms. Quick during the week of January 13, 2020, to ensure a smooth transition, with an official start date of January 21, 2020. Over the course of his 33-year career in public education, Dr. Bryant has served in many roles. Beginning in 1981 as a teacher, Jeff's career took a traditional route to the superintendency. He spent 14 years serving as a high school principal before assuming the role of superintendent of schools until ...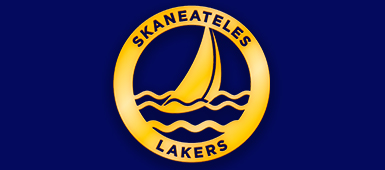 Superintendent of Schools Job Posting:

The Board of Education of Skaneateles Central School District is seeking an outstanding educational leader to fill the position of Superintendent of Schools. District Superintendent, Dr. Brian Hartwell will coordinate the search process, with an anticipated appointment made by March 2020. Below are links to the search brochure and the employment application.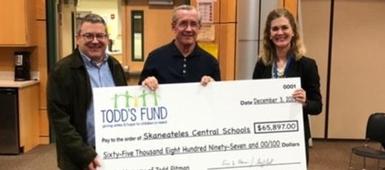 Skaneateles Central School District Receives Over $65,000 from Todd's Fund:

The Skaneateles Central Sc hool District has been given a donation of over $65,000 from Todd's Fund, charity president Gary Gerst has announced. The money will go toward covering school related costs for struggling students and their families in the district. Todd's Fund is named after Skaneateles native Todd Pitman, who was killed in the September 11, 2001 attacks. Following his death, a charity was established in his name to help children in Central New York with financial issues. Students will be able to confidentially apply for a grant to receive aid from the donation. Staff workers in the district can also submit a grant on a student's behalf. A committee of teachers, administrators and staff members will award the grants. "The Skaneateles School ...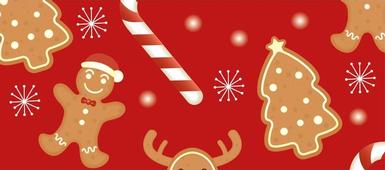 Join the Interact Cookie Drive!:

While baking this week, consider making an extra dozen (or two!) for the Skaneateles Pantry holiday gift baskets for those in need. Bake at home with your family, or with a group. This project is a highlight of the season for groups in all our schools (coordinated by the HS Interact Club). Join this school/community effort and deliver your cookies to either the HS or MS office anytime before 2:30 on Friday, December 13th. To see the magic unfold, help fill bags with cookies during Activity Period (2:20 pm) on Dec.13th in the Upper Commons. All are welcome to participate! Help make the holiday season sweet.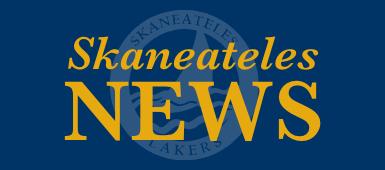 Skaneateles Student Athletic Council Collecting Gently-Worn Shoes to Help Soles4Souls Fight Global Poverty:

One person's unwanted shoes can help provide meaningful opportunities that many in developing nations need, which is why the Skaneateles Student Athletic Council has launched a shoe drive to collect one thousand (1,000) pairs of new or gently-worn shoes. The shoes will be delivered to Soles4Souls–a non-profit social enterprise that creates sustainable jobs and provides relief through the distribution of shoes and clothing around the world. Founded in 2006, the organization has distributed more than 30 million pairs of new and gently-worn shoes in 127 countries. The World Bank estimates that approximately 767 million people live on less than $1.90 per day. Many people living in extreme poverty simply do not have access to stable employment. Soles4Souls' ...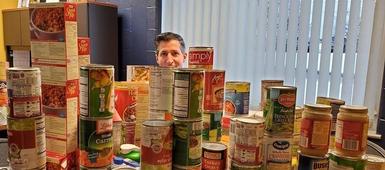 'Can the Principal' Food Drive a Major Success:

Skaneateles Middle School is helping to feed those in need this holiday season with the completion of a successful Can the Principal food drive. Families donated canned food to the point of completely filling up Principal Mike Caraccio's office. "We are thankful to our Laker Club for arranging this and for how fortunate we are to live in such a caring and giving community," Caraccio said in a message to parents. "Our students really enjoyed being a part of giving to others and helping families need have a nicer Thanksgiving this season." The food will be donated to those in need this holiday season.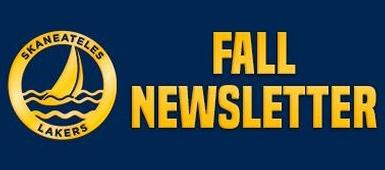 The Fall 2019 Newsletter is Here!:

The Fall 2019 Newsletters are hot off the presses! We have had a lot going on since our last issue! Inside this issue: A welcome back letter from SCSD Superintendent Lynda Quick Updates on extracurricular activities and athletics SCSD response to the vaping crisis on high school campuses nationwide New staff in 2019-2020 An update from new State Street Intermediate Principal John Lawrence Project 2021, RTI and Laker Road updates Check out a digital copy of the issue here: FALL 2019 NEWSLETTER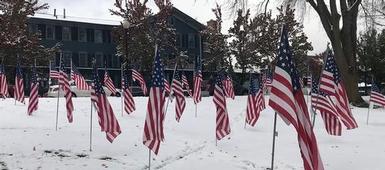 Skaneateles Schools Host Variety of Veterans Day Services:

The Skaneateles Central School District have a lot planned to honor veterans this year for Veterans Day. State Street Fourth Graders Sing Songs for Veterans. State Street Intermediate students began their school day Friday by meeting in the cafeteria to honor our veterans. State Street Principal John Lawrence spoke about the significance veterans have to our country prior to announcing each veteran in attendance one by one to stand up for an applause. Fourth grade students then sang patriotic songs of gratitude for the veterans to show their appreciation. At Skaneateles Middle School, principal Michael Caraccio began the day by sharing a message of gratitude for our veterans to students. He encouraged them to think about the veterans who have made the ultimate sacrifice ...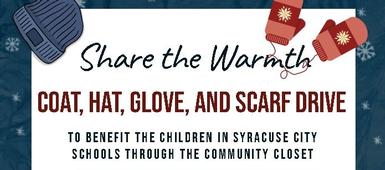 PTC Warm Clothing Drive Starts Soon!:

ATTENTION SKANEATELES COMMUNITY! We are looking for donations of new or gently used coats, hats, gloves and scarves! The donations will go to children in Syracuse City Schools that need them!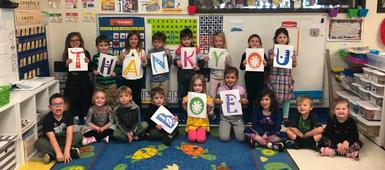 Thank You BOE!:

This week is Board of Education Appreciation Week! We would like to give our sincerest thanks to the members of our Board of Education! It is because of you that Skaneateles is such an amazing place to be! You volunteer for countless hours advocating for our students and teachers to help them grow and learn in such a special environment. Thank you all so very much for your efforts in our community!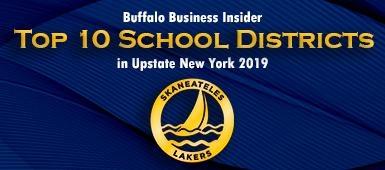 Skaneateles Ranked Sixth Best School District in Upstate New York:

The Skaneateles Central School District has once again been named one of the top ten school districts in Upstate New York. Skaneateles Central School District has once again been ranked in the top ten school districts in Upstate New York, according to Buffalo Business Insider. The rankings are based on a variety of categories including academic records, administrative efficiency, cost-effectiveness, standard of living for students and teacher experience. Skaneateles was one of just four Syracuse area school districts ranked in the top twenty in 2019. "We are honored to be amongst the top performing public schools in Upstate New York," Skaneateles Superintendent Lynda Quick said. "It is a testament to the dedication and continuous hard work of ...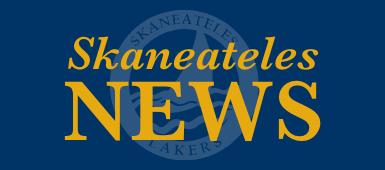 Skaneateles PTC Launches New Website, Mobile App:

The Skaneateles Parent Teacher Committee launched a brand new website mobile app recently for parents interested in participating in the committees. The new website, skanschoolsptc.org, provide parents with a Membership Toolkit that make planning and communicating much easier. All PTC fundraisers and volunteer sign-ups will run through the Membership Toolkit. "This is an awesome tool for parents to stay connected," Skaneateles PTC organizer Heather Carroll said. "The mobile app is especially convenient because you can look someone up in our directory and contact them with the press of a screen." Parents are encouraged to sign up on the new site at skanschoolsptc.org . If anyone has any questions or concerns about the technology, please contact Heather Carroll ...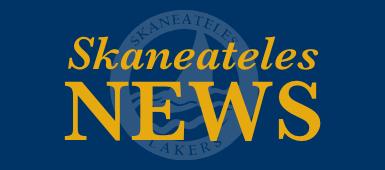 'Table Top Topics' and 'Toilet Talk' Initiatives Stir Conversation on Skaneateles Campus:

You can't eat lunch or go to the bathroom without seeing them. They are colorful, informative, and eye-catching. They are signs that students will see daily on the tables in the cafeteria and in the stalls of the bathrooms. And that is exactly the plan. The signs are part of Table Top Topics and Toilet Talk , two initiatives put in place this school year for students. Administrators focused on five topics to message around: » Drugs & Alcohol » Mental Health » Vaping » Resiliency » Internet security Messaging will be rotated throughout the school year, maintaining a fresh but consistent means of communication with the students. "We hope that by rotating the messaging students will see it much like commercial ...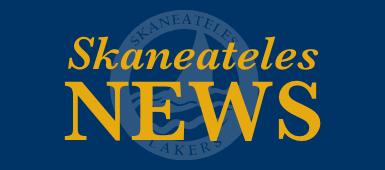 Skaneateles Social Studies Teachers Visit National Women's Hall of Fame:

This past weekend, Skaneateles Social Studies teachers Rob DeMass and Marcus Guy traveled to Waterloo and took in the National Women's Hall of Fame Induction Ceremony. Some of the incredible inductees included scientist Flossie Wong-Staal, world renowned fashion designer Diane Von Furstenberg, Native American activist Sarah Deer, actor and activist Jane Fonda, equal rights attorney Gloria Allred, US fighter pilot Nicole Malachowski, and Supreme Court Justice Sonia Sotomayor. The ceremony included many past inductees, as well as personal notes from other leading women including Speaker of the House Nancy Pelosi. Gloria Allred started off the night with an impassioned speech about equal rights, but did not overshadow the others, all humbled by the honor, but laser focused in ...
Next >> Viewing 1 - 20 of 743 stories