District News
Next >> Viewing 1 - 20 of 697 stories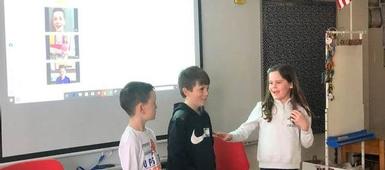 Rigling Class Debuts YouTube Channel:

M rs. Rigling's third grade class at State Street Elementary School debuted their all-new Rigling Class YouTube Channel on Friday, April 12. The decided to create their YouTube channel after watching other videos created by children. They started with sharing the character strengths of the Positivity Project and plan to add other videos in the future to tell the community about their school and fun things they like to do. Class members wanted everyone to know, "It was fun creating these videos by using our school iPads to film different people talking about character strengths. We even created some skits to go in our videos. Our class learned how to use new apps to edit and make our videos fun! Hope you enjoy. ...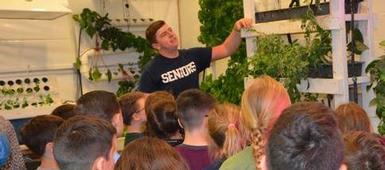 Third Graders Visit HS Hydroponics Lab:

SKANEATELES, NY (April 12, 2019) – Cross-curricular opportunities are a fantastic avenue for students to work with other students, and in this case learn about courses that could be in their future. Earlier this week, third grade students from State Street Intermediate School visited Scott Stagnitta's high school hydroponics class, where they received a personal lesson from high school students on hydroponics. Hydroponics, a form of hydroculture, is the method of growing plants without soil, using mineral nutrient solutions in a water solvent. Each year the students in Stagnitta's hydroponics class design and create their own hydroponic systems and then put them to use growing basil, lettuce, tomatoes ...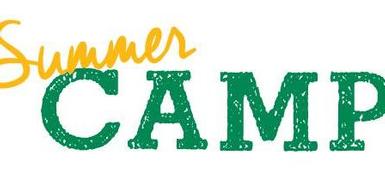 2019 Summer Camp Offerings Now Available:

Skaneateles Central Schools is excited to announce our 2019 Summer Camp offerings. Registration for all of the camps will be open at 8:00 a.m. on Monday, April 22. Please see the link below to print the catalog for details about the offerings. PRINT HERE - 2019 Summer Camps Catalog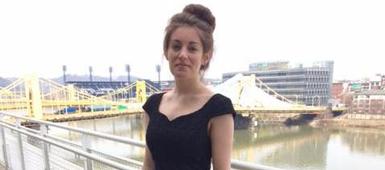 Anna Selected to All-Eastern Mixed Choir in Pittsburgh:

SKANEATELES, NY (April 9, 2019) – Skaneateles High School senior, Madeline Anna, recently returned from a trip to Pittsburgh, PA, where she was selected to participate in the All-Eastern Mixed Choir, conducted by Rollo Dilworth. The All-Eastern Mixed Choir is part of the National Association for Music Education (NAfME) Conference, which is among the world's largest arts education organizations. The theme of the 2019 NAfME Conference, " Innovation, Access, and Insights ", focused on how in today's rapidly changing world, the need for quality music education for all , has never been more vital. Anna began her journey by first being named to the All-State Mixed Choir along with fellow Skaneateles High School senior, Lara McNeil-Yeckel, ...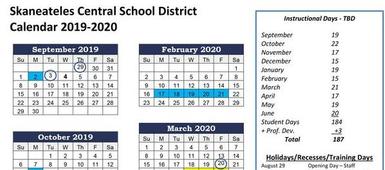 Board Approves SCSD 2019-2020 School Calendar:

The Skaneateles Central School District Board of Education has approved the 2019-2020 school calendar. Below is a printable download of the 2019-2020 calendar! PRINT HERE - SCSD 2019-2020 School Calendar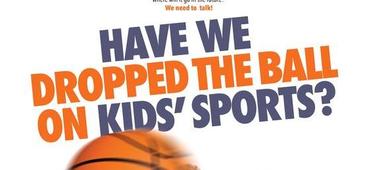 Youth Sports Informational Panel at St. James' on April 23:

St. James' Episocopal Church will be holding a panel discussion on youth, sports and community from those who know on April 23 at 7:30 p.m. Located at 96 E. Genesee Street in Skaneateles, the discussion will include a reception with light refreshments following the panel. Youth sport participation has become increasingly demanding on coaches, parents and kids. Where does sport fit in kids' lives today and where will it go in the future? We need to talk! For more information CLICK HERE to visit online .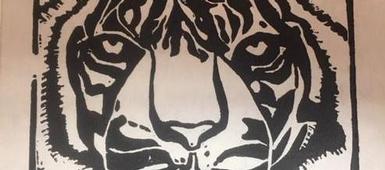 Student Artwork to be Featured in Baltimore Woods Student Art Exhibit:

SKANEATELES, NY (April 2, 2019) – Several students from Skaneateles Central Schools will have artwork displayed as a part of the Baltimore Woods Nature Center Student Art Exhibit from May 4-May 24. Artwork from students Kelly Goldberger, Emma Whipple and Claire Neumann will be featured in the exhibit. An artist reception will be held on Saturday, May 4 from 3-4 p.m. with a ceremony at 3:15 p.m. to celebrate the achievements of the students. Located at 4007 Bishop Hill Road in Marcellus, Baltimore Woods Nature Center is a premiere educational organization that transforms individuals and communities through place-based education by cultivating an abiding love for the natural world, while serving ...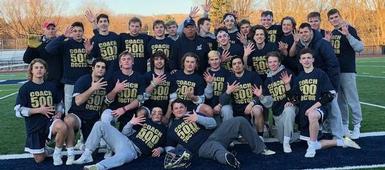 Boys Lacrosse Coach Ron Doctor Earns 500th Career Victory:

Through the near four-decade history of the Skaneateles boys lacrosse program there has been one constant - Ron Doctor. The Lakers first and only head coach in Lakers history captured his 500th career win Monday as his team improved to 2-0 this spring with a 13-8 defeat of Homer. READ HERE for the full story from www.syracuse.com.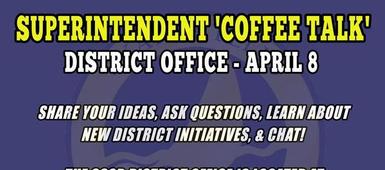 Superintendent 'Coffee Talk' Set for Monday, April 8: Skaneateles Central Schools welcomes parents, guardians and community members to the SCSD District Office on Monday, April 8 for 'Coffee Talk' with Superintendent, Lynda Quick, beginning at 2 p.m. Providing coffee and conversation, 'Coffee Talk' is an opportunity for community members to share ideas, learn about new District initiatives and projects and ask questions. The Skaneateles Central Schools District Office is located at 45 E. Elizabeth St. in Skaneateles. For more information, contact Karen Dunphy at (315) 291-2221 or kdunphy@skanschools.org. Keep in touch with events and happenings in relation to the Skaneateles Central School District by visiting online at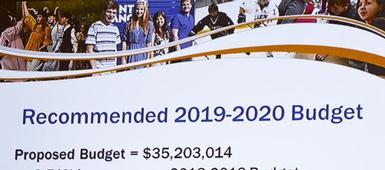 Recommended Budget Outlined at Community Forum: Superintendent, Lynda Quick, and Assistant Superintendent for Business Operations, Christine DeMass, addressed the community last night as part of the district's second Community Forum of 2019. Further updates on Project 2021, Safety & Security and Program Initiatives were all outlined before being given a first look at the recommended 2019-2020 budget. This budget will officially be presented during the Board of Education Budget Review on Tuesday, April 2 at 7 p.m. in the Di strict Board Room. A full budget outline is available at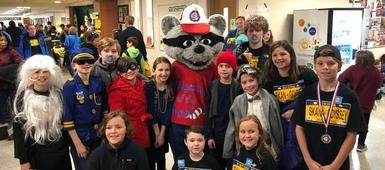 OOTM Students Enjoy Successful Trip to NYS Competition:

SKANEATELES, NY (March 28, 2019) – Of the twelve Skaneateles Central Schools teams to take part in the Odyssey of the Mind Regional Competition held on the Cayuga-Onondaga BOCES campus on March 9, eight of those advanced to the NYS Competition held in Binghamton on March 23. One team from Skaneateles High School, one team from Skaneateles Middle School and six teams from State Street Intermediate School earned the opportunity to compete in the New York State Competition with the State Street team of Joanna Latreille, Chase Coville, Tritan Boulher, Piper McAllister, Scarlett Georgianna, Kathryn Neuenschwander and Parker Stuart earning the highest finish of sixth overall. Odyssey of the Mind is a creative problem-solving competition that teaches students how to think ...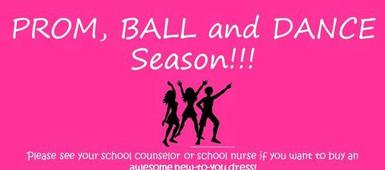 Prom Wear Still Available through Pop-Up Shop:

It's prom, ball and dance season! Please see your counselor or school nurse if you want to buy an awesome new-to-you prom dress. There are still stunning gowns, fun dresses and men's clothing available.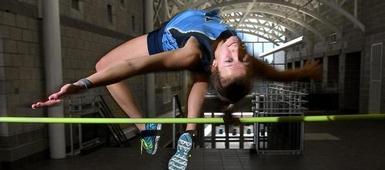 Peterson Named The Citizen's Track & Field Athlete of the Year:

Tess Peterson tried basketball, but it wasn't her thing. In her first time participating in indoor track and field in high school, the Skaneateles junior registered a personal record of 5-3 to win the high jump at the Section III, Class B2 meet last month and ended up going to the state meet. Emme Conan, Eden Howard and Reagan Evans also made the All-Star team. READ MORE at www.auburnpub.com.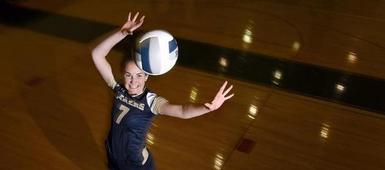 Patalino Named The Citizen's Volleyball Player of the Year:

Jessica Patalino has been named The Citizen's Volleyball Player of the Year. The Skaneateles senior racked up 256 kills to eclipse the 500 career kills mark and was excellent at the net to lead the Lakers to the Section III, Class C championship this season. Maeve Canty, Lily Delasin, and Hannah Blowers were also selected to the All-Star team. READ MORE at www.auburnpub.com.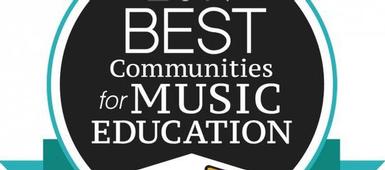 SCS Music Program Earns National Recognition from NAMM:

SKANEATELES, NY (March 27, 2019) – The Skaneateles Central School District has been honored with the Best Communities for Music Education designation from The NAMM Foundation for its outstanding commitment to music education. The Best Communities for Music Education designation is awarded to districts that demonstrate outstanding achievement in efforts to provide music access and education to all students. To qualify for the Best Communities designation, the Skaneateles Central School District answered detailed questions about funding, graduation requirements, music class participation, instruction time, facilities, support for the music program, and community music-making programs. Responses were verified with school officials and reviewed by The Music ...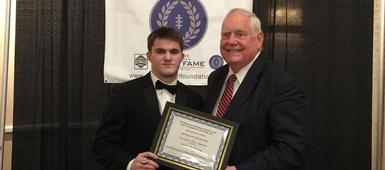 Nate Wellington Earns Prestigious Al Vedder Scholarship Award:

SKANEATELES, NY (March 27, 2019) – Skaneateles High School Senior, Nate Wellington, has earned the prestigious National Football Federation Al Vedder Scholarship as the highest-ranking high school scholar-athlete in the region. Wellington was a member of this year's Lakers football squad which went 11-1 on the season, reaching the NYSPHSAA State Semi-Finals. With 59 receptions on the year, Wellington moved for 1095 yards through the air, with 11 touchdowns. The Al Vedder Scholarship was established by friends, family and members of the Central New York Chapter of the National Football Foundation to honor its first President. It reflects Mr. Vedder's passion for competition, ...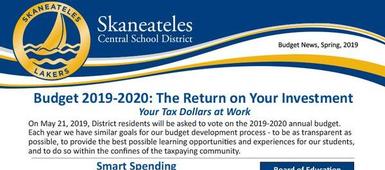 2019-2020 SCSD Budget Preview:

The Skaneateles Central School District will be holding a Community Forum on Thursday, March 28 inside the Skaneateles High School Auditorium at 7 p.m. The Forum will feature a preview of the 2019-2020 Budget and a look at the Budget process moving forward through the Budget vote on Tuesday, May 21. All community members are urged to attend in order to hear from Skaneateles Central Schools Superintendent, Lynda Quick, and other members of the District Office as they discuss these topics and field questions from audience members. Skaneateles High School is located at 49 E. Elizabeth St. Any questions in regards to the Community Forum can be addressed by calling the Skaneateles Central Schools District Office at (315) 291-2221. A printable version of this year's ...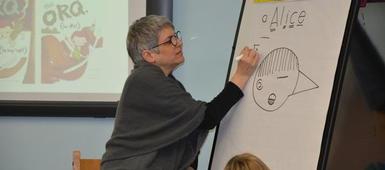 Author & Illustrator Lori Nichols Visits Waterman Primary School:

SKANEATELES, NY (March 25, 2019) – Award winning author and illustrator, Lori Nichols, visited the students and staff of Waterman Primary School on Friday afternoon. Nichols grew up in Western Pennsylvania marveling at everything from acorns to frogs to big sisters and now makes books about them all. Nichols is the author and illustrator of the award-winning picture book, Maple, under Penguin's Nancy Paulsen Books imprint. Its companion books include: Maple & Willow Together, Maple & Willow Apart and Maple and Willow's Christmas Tree. Beginning on Friday morning, Nichols met with all three grade levels at Waterman, K-2, sharing her experiences as an author and illustrator and displaying her process and technique when it comes to creating ...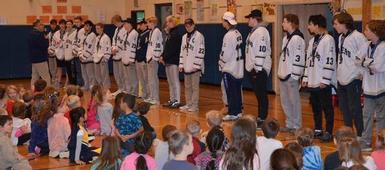 Boys Ice Hockey Visits Waterman Primary School:

Waterman Primary School had a wonderful morning meeting on Friday, March 22, with so much going on! Our K-2 students were treated to a performance from our K-2 Lakers Cheerleaders as well as a visit from the State Championship Boys Ice Hockey team. Head Coach Mitch Major addressed the students about the importance of being unselfish and looking out for those around you as his team did this season. Hockey Captain, Luke Lynn, told students to be sure to always work hard to achieve your goals. Go Lakers!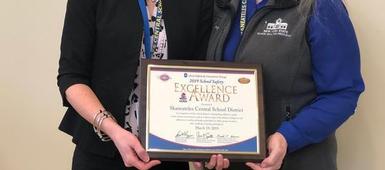 Safety Efforts Earn SCSD Utica National's School Safety Excellence Award:

SKANEATELES, NY (March 21, 2019) – Skaneateles Central School District is one of 156 school districts and Board of Cooperative Educational Services (BOCES) in New York to receive the Utica National Insurance Group's "School Safety Excellence Award" for 2019 at the Titanium with Honors level. The honor is presented annually and recognizes school districts' safety efforts as they work to help keep students, staff and visitors safe. Skaneateles Central School District received its award at Utica National's 39 th annual school safety seminar at the Syracuse Double Tree, East Syracuse, NY, one of seven such seminars the company hosts in the state. For over 40 years, Utica National has kept kids and school staff safe and currently insures ...
Next >> Viewing 1 - 20 of 697 stories