District News
Next >> Viewing 1 - 20 of 966 stories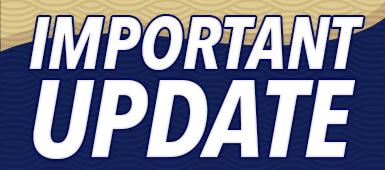 BOE Vacancy Update:

Please read the letter below for an update on the vacant Board of Education seat.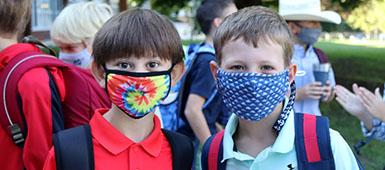 District Welcomes Students Back on Tuesday, September 7:

Skaneateles Central School District welcomed students back for the first day of classes on Tuesday, September 7. Visit our Facebook page for more photos: https://www.facebook.com/Skaneateles.Schools/posts/2904380709872077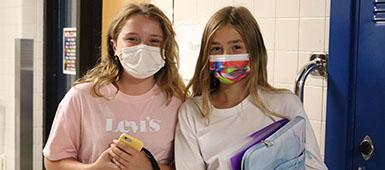 Middle School Holds Locker Night:

Skaneateles Middle School recently held a locker night, where students found their new lockers and tested out their combinations. Visit our Facebook page to see more photos!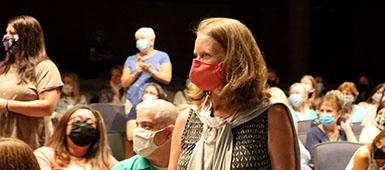 Skaneateles CSD Kicks Off New School Year at Opening Day:

The Skaneateles Central School District campus was full of energy and anticipation on Wednesday, September 1 at the opening day for all faculty, staff, and administration. The day began with breakfast in the Middle School/High School Commons. Afterwards, all District staff moved to the auditorium to hear from Superintendent Eric Knuth, who praised everyone for going above and beyond last year. "Your work last year for these kids and this community was nothing short of heroic," Knuth told staff. "Anyone who can make a connection with a student over a tiny Zoom square is incredible. That being said, we're so happy to be here with all of our students coming back on Tuesday." Knuth added that relationships, connections, and learning are at the core ...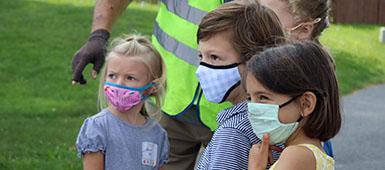 Waterman Welcomes Students, Families at Annual Bus Day:

Waterman Primary School recently held its annual Bus Day, where Kindergarten students and their families rode the bus to school. The students were able to find their classrooms, meet their teachers, and participate in bus drills. This special event is a wonderful way for the students and their families to get acclimated to the school before the first day of classes, which is exactly one week away. Visit the Skaneateles Schools Facebook page to see more photos from Bus Day.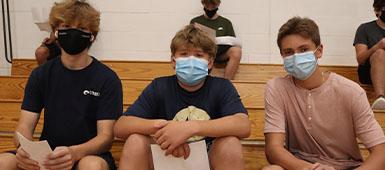 Freshmen Receive Schedules, Tour School During Orientation:

Incoming Skaneateles freshmen and their families received a warm welcome to the high school at the annual freshman orientation. Upon arrival, students were instructed to go to the gymnasium and parents were directed to the cafeteria, where they heard from high school administrators and counseling staff. Speakers provided information on what a typical high school day looks like, who to reach out to, and how to make the most out of the next four years at the high school. Students then connected with a Laker Link Leader, an older high school student, who showed them around the school and assisted with lockers. For more photos, please visit our Facebook page.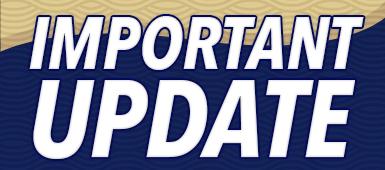 Appointing a Board of Education Replacement:

The Skaneateles Central School District's Board of Education is moving forward with the process to appoint a replacement for Gary Gerst, who resigned from his Board of Education seat on Tuesday, August 3, 2021. When a Board member resigns before the end of his or her term, the Board may appoint an interim successor who will serve until the next school district election the following May. The person appointed to replace him will serve until that time and may choose to run for a full three-year term in the May 2022 school budget vote and board election. If interested in being considered to serve in this capacity, please review the process, requirements and application for interested individuals by clicking here! For questions or information concerning the vacated Board ...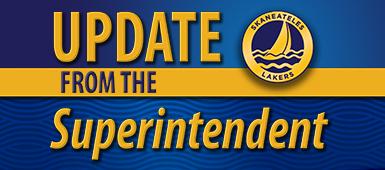 Board of Education Meeting Update- August 17, 2021:

Dear Skaneateles families, We wanted to share a brief reminder that our August 17th BOE meeting will be held this evening at 7:00 at our District Offices. Given the high rate of COVID-19 transmission in Onondaga County, masks will be required this evening for all attendees . In an effort to improve the quality of our live streamed meetings and recordings we are changing the format used for viewing. For your convenience, the meeting tonight can be viewed using the following link. https://youtu.be/3lFs6136xwk Thank you, Eric Knuth Superintendent of Schools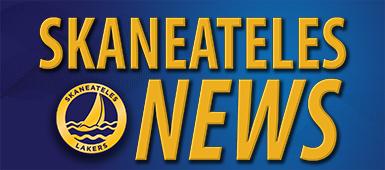 Return to School Community Forum to be Held Tuesday, August 24:

Dear Skaneateles Family, On Tuesday, August 24th from 6:00-7:30 at the Waterman Elementary School Auditorium, we will be holding a return to school community forum. With so many questions and conflicting messages once again impacting the start of school this year we wanted to take the opportunity to hear from the community in an effort to answer your questions and share information prior to our return to in person instruction in September. Please take a few minutes over the next several days to share any questions or concerns you may have so we can address these at our community forum. Please use this link to submit your questions. https://forms.gle/8ZvuzsUSwtH2ucwV7 The deadline for submissions is Friday 8/20 at 12:00 Stronger together, ...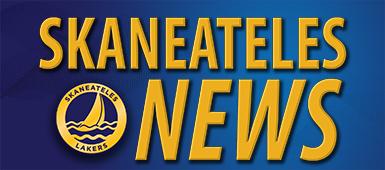 Skaneateles High School Recognized as a NYSPHSAA Scholar-Athlete School of Excellence:

Skaneateles High School was recently recognized as a New York State Public High School Athletic Association (NYSPHSAA) Scholar-Athlete School of Excellence. To earn the excellence award, 75 percent of a school's varsity teams must qualify and receive the scholar-athlete team award. A total of 124 schools earned the School of Excellence Award for the 2020-2021 year. For more information on the Scholar-Athlete awards, visit the NYSPHSAA website.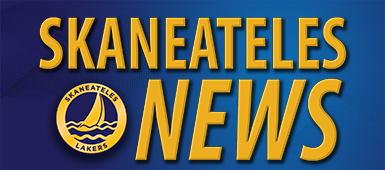 Federal Funding Plan:

Information on the Skaneateles Central School District Federal Funding Plan can be found off of the District Office page, or here.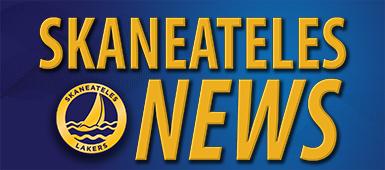 2021 Commencement Scholarships and Awards:

2021 Commencement Scholarships and Awards In the fall of the junior year, students take the National Merit Scholarship Qualifying Test. Over 1.6 million students took the 2019 Test. From the 50,000 high scorers nationwide, about 16,000 will be named National Merit Scholarship Program Semifinalists, representing the top scorers in each state, and the other 34,000 students will be commended for their performance on the PSAT/NMSQT. I am pleased to announce that Benjamin Wells is one of these students receiving such recognition as a National Merit Commended Student. In early September some high scorers were notified that they had qualified as Semifinalists. To be considered for a National Merit Scholarship, Semifinalists must advance to Finalist standing ...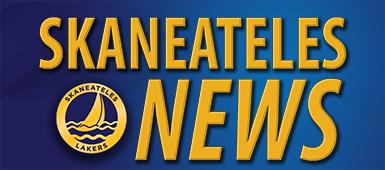 Congratulations to the Class of 2021!:

Skaneateles High School recently held its 71st Annual Commencement at Clift Park. It was a beautiful day to celebrate our graduates! Photos: https://drive.google.com/drive/folders/1YM35xVvC96_KizZQCG4IYC1mqtUrbJ9B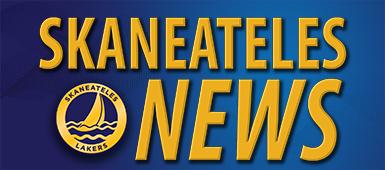 Have A Great Summer!: We hope everyone has a great summer! Check out this video of the last day of school: https://www.facebook.com/Skaneateles.Schools/posts/2848610138782468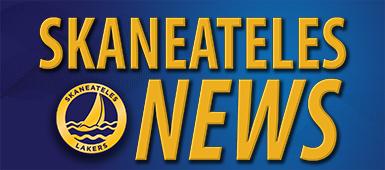 Seven Students Earn Seal of Biliteracy:

Seven Skaneateles High School students recently earned a Seal of Biliteracy. In order to achieve this, students had to present on either their project, essay or portfolio to demonstrate their proficiency in the target language (Latin, French or Spanish). The students' work and presentation had to demonstrate the four language modalities: reading, writing, listening and speaking. The students who earned this special distinction are: · Emily Parks (Latin) · Jack Lovier (Latin) · Hope Cross-Jaya (French) · Minne Carroll (French) · Joe ...
Next >> Viewing 1 - 20 of 966 stories