District News
Next >> Viewing 1 - 20 of 737 stories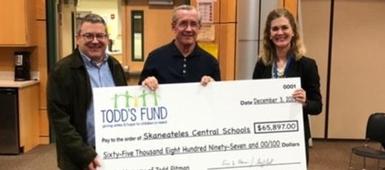 Skaneateles Central School District Receives Over $65,000 from Todd's Fund:

The Skaneateles Central Sc hool District has been given a donation of over $65,000 from Todd's Fund, charity president Gary Gerst has announced. The money will go toward covering school related costs for struggling students and their families in the district. Todd's Fund is named after Skaneateles native Todd Pitman, who was killed in the September 11, 2001 attacks. Following his death, a charity was established in his name to help children in Central New York with financial issues. Students will be able to confidentially apply for a grant to receive aid from the donation. Staff workers in the district can also submit a grant on a student's behalf. A committee of teachers, administrators and staff members will award the grants. "The Skaneateles School ...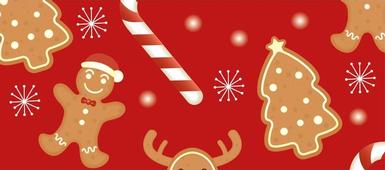 Join the Interact Cookie Drive!:

While baking this week, consider making an extra dozen (or two!) for the Skaneateles Pantry holiday gift baskets for those in need. Bake at home with your family, or with a group. This project is a highlight of the season for groups in all our schools (coordinated by the HS Interact Club). Join this school/community effort and deliver your cookies to either the HS or MS office anytime before 2:30 on Friday, December 13th. To see the magic unfold, help fill bags with cookies during Activity Period (2:20 pm) on Dec.13th in the Upper Commons. All are welcome to participate! Help make the holiday season sweet.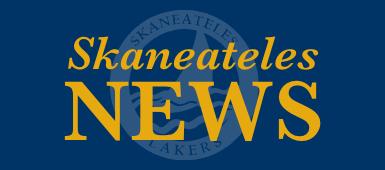 Skaneateles Student Athletic Council Collecting Gently-Worn Shoes to Help Soles4Souls Fight Global Poverty:

One person's unwanted shoes can help provide meaningful opportunities that many in developing nations need, which is why the Skaneateles Student Athletic Council has launched a shoe drive to collect one thousand (1,000) pairs of new or gently-worn shoes. The shoes will be delivered to Soles4Souls–a non-profit social enterprise that creates sustainable jobs and provides relief through the distribution of shoes and clothing around the world. Founded in 2006, the organization has distributed more than 30 million pairs of new and gently-worn shoes in 127 countries. The World Bank estimates that approximately 767 million people live on less than $1.90 per day. Many people living in extreme poverty simply do not have access to stable employment. Soles4Souls' ...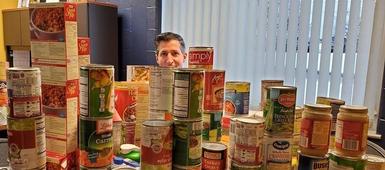 'Can the Principal' Food Drive a Major Success:

Skaneateles Middle School is helping to feed those in need this holiday season with the completion of a successful Can the Principal food drive. Families donated canned food to the point of completely filling up Principal Mike Caraccio's office. "We are thankful to our Laker Club for arranging this and for how fortunate we are to live in such a caring and giving community," Caraccio said in a message to parents. "Our students really enjoyed being a part of giving to others and helping families need have a nicer Thanksgiving this season." The food will be donated to those in need this holiday season.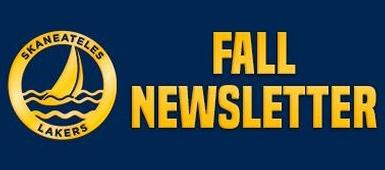 The Fall 2019 Newsletter is Here!:

The Fall 2019 Newsletters are hot off the presses! We have had a lot going on since our last issue! Inside this issue: A welcome back letter from SCSD Superintendent Lynda Quick Updates on extracurricular activities and athletics SCSD response to the vaping crisis on high school campuses nationwide New staff in 2019-2020 An update from new State Street Intermediate Principal John Lawrence Project 2021, RTI and Laker Road updates Check out a digital copy of the issue here: FALL 2019 NEWSLETTER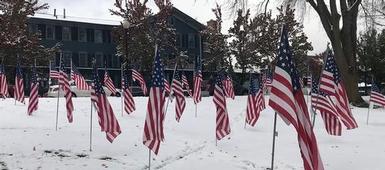 Skaneateles Schools Host Variety of Veterans Day Services:

The Skaneateles Central School District have a lot planned to honor veterans this year for Veterans Day. State Street Fourth Graders Sing Songs for Veterans. State Street Intermediate students began their school day Friday by meeting in the cafeteria to honor our veterans. State Street Principal John Lawrence spoke about the significance veterans have to our country prior to announcing each veteran in attendance one by one to stand up for an applause. Fourth grade students then sang patriotic songs of gratitude for the veterans to show their appreciation. At Skaneateles Middle School, principal Michael Caraccio began the day by sharing a message of gratitude for our veterans to students. He encouraged them to think about the veterans who have made the ultimate sacrifice ...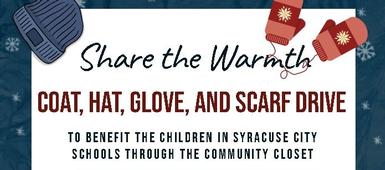 PTC Warm Clothing Drive Starts Soon!:

ATTENTION SKANEATELES COMMUNITY! We are looking for donations of new or gently used coats, hats, gloves and scarves! The donations will go to children in Syracuse City Schools that need them!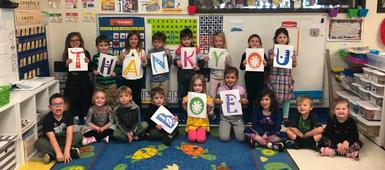 Thank You BOE!:

This week is Board of Education Appreciation Week! We would like to give our sincerest thanks to the members of our Board of Education! It is because of you that Skaneateles is such an amazing place to be! You volunteer for countless hours advocating for our students and teachers to help them grow and learn in such a special environment. Thank you all so very much for your efforts in our community!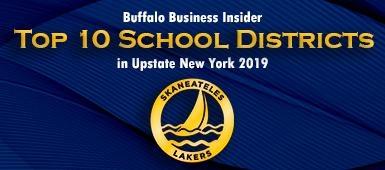 Skaneateles Ranked Sixth Best School District in Upstate New York:

The Skaneateles Central School District has once again been named one of the top ten school districts in Upstate New York. Skaneateles Central School District has once again been ranked in the top ten school districts in Upstate New York, according to Buffalo Business Insider. The rankings are based on a variety of categories including academic records, administrative efficiency, cost-effectiveness, standard of living for students and teacher experience. Skaneateles was one of just four Syracuse area school districts ranked in the top twenty in 2019. "We are honored to be amongst the top performing public schools in Upstate New York," Skaneateles Superintendent Lynda Quick said. "It is a testament to the dedication and continuous hard work of ...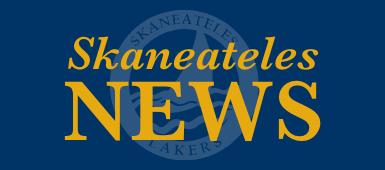 Skaneateles PTC Launches New Website, Mobile App:

The Skaneateles Parent Teacher Committee launched a brand new website mobile app recently for parents interested in participating in the committees. The new website, skanschoolsptc.org, provide parents with a Membership Toolkit that make planning and communicating much easier. All PTC fundraisers and volunteer sign-ups will run through the Membership Toolkit. "This is an awesome tool for parents to stay connected," Skaneateles PTC organizer Heather Carroll said. "The mobile app is especially convenient because you can look someone up in our directory and contact them with the press of a screen." Parents are encouraged to sign up on the new site at skanschoolsptc.org . If anyone has any questions or concerns about the technology, please contact Heather Carroll ...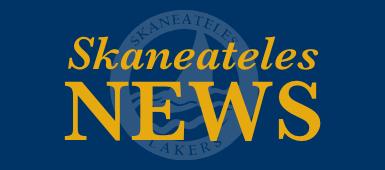 'Table Top Topics' and 'Toilet Talk' Initiatives Stir Conversation on Skaneateles Campus:

You can't eat lunch or go to the bathroom without seeing them. They are colorful, informative, and eye-catching. They are signs that students will see daily on the tables in the cafeteria and in the stalls of the bathrooms. And that is exactly the plan. The signs are part of Table Top Topics and Toilet Talk , two initiatives put in place this school year for students. Administrators focused on five topics to message around: » Drugs & Alcohol » Mental Health » Vaping » Resiliency » Internet security Messaging will be rotated throughout the school year, maintaining a fresh but consistent means of communication with the students. "We hope that by rotating the messaging students will see it much like commercial ...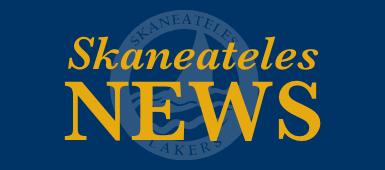 Skaneateles Social Studies Teachers Visit National Women's Hall of Fame:

This past weekend, Skaneateles Social Studies teachers Rob DeMass and Marcus Guy traveled to Waterloo and took in the National Women's Hall of Fame Induction Ceremony. Some of the incredible inductees included scientist Flossie Wong-Staal, world renowned fashion designer Diane Von Furstenberg, Native American activist Sarah Deer, actor and activist Jane Fonda, equal rights attorney Gloria Allred, US fighter pilot Nicole Malachowski, and Supreme Court Justice Sonia Sotomayor. The ceremony included many past inductees, as well as personal notes from other leading women including Speaker of the House Nancy Pelosi. Gloria Allred started off the night with an impassioned speech about equal rights, but did not overshadow the others, all humbled by the honor, but laser focused in ...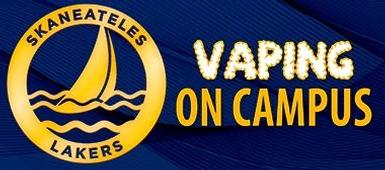 New Vaping Policies Promote Health and Wellness on Skaneateles Campus:

The Skaneateles Board of Education has approved two new policies that make the Skaneateles Central School District a vape-free district and outlines the disciplinary measures for offenses by students. In a Board of Education meeting Tuesday, the Board approved policy #5640, prohibiting smoking and vaping within one hundred feet of the entrances and exits of school buildings, as well as any outdoor areas associated with the District. Policy #7320 outlines the processes for disciplinary measures of students who violate the Student Code of Conduct regarding illegal substances. The policies are part of a larger initiative by the District to combat substance abuse in the school community. In addition to new policies, the District has also implemented print campaigns titled Table ...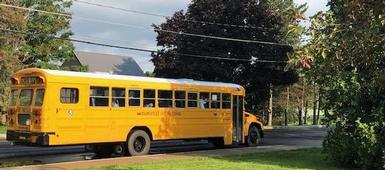 Welcome Back from Superintendent Lynda Quick:

Dear SCSD Families! Welcome to the 2019-2020 school year! It was wonderful to welcome back our students yesterday, to see them interact with their new teachers, play with their friends, find new classrooms, or even begin in a whole new school. All summer long, our administrators, custodians, maintenance staff, groundskeepers and teachers have been preparing for this year, and we are happy to have everyone back for the exciting year ahead. On a personal note, I am excited to begin my second year in the district. This year, we will be working on some new initiatives around our writing curriculum, integrating new state standards into our curriculum, and piloting world languages at the elementary level. We are also continuing to ensure that our schools are safe, our ...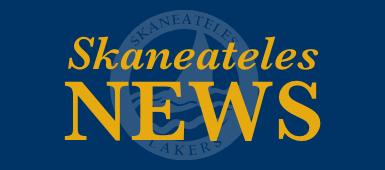 New Bus Route & School Lunch Program Information:

Below is a link regarding new bus route information, as well as information regarding the school lunch program: http://www.skanschools.org/tfiles/folder1707/SkanCal_InsertBook2019.pdf Updated Fall Bus Routes 9.13.2019 Thanks!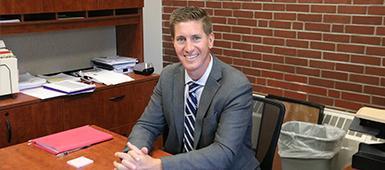 John Lawrence Excited for "Small-Town Feel" in Return to State Street Intermediate:

John Lawrence is the new principal of State Street Intermediate School. Skaneateles has always had a piece of John Lawrence's heart. Lawrence began his teaching career at State Street Intermediate over a decade ago as a physical education teacher. Thirteen years later, Lawrence returns to serve as the new principal at the school he started his career with. A lot has changed since the last time Mr. Lawrence held a physical education class at State Street. For Lawrence, the community is exactly how he has always treasured it. "I think the thing with Skaneateles that I've always appreciated is the small-town feel," Lawrence said. "Everyone knows each other. It's a real positive thing to be a part of." Lawrence brings ...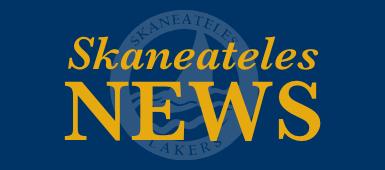 Skaneateles CSD Board of Education Hires John Lawrence to Lead State Street Intermediate School:

The Skaneateles Central School District Board of Education is pleased to announce they have appointed John Lawrence as the new principal of State Street Intermediate School. Mr. Lawrence was previously employed as the principal of Lakeshore Road Elementary School in North Syracuse. "Skaneateles Central School District is proud to have John Lawrence join us as the new principal for State Street," Skaneateles Superintendent Lynda Quick said. "John brings so many things to our District and he has done an exceptional job at Lakeshore Road Elementary for the last two years. I have no doubt that John will be an excellent leader at Skaneateles and will bring a positive energy and caring respect that will support everyone." Mr. Lawrence was selected following ...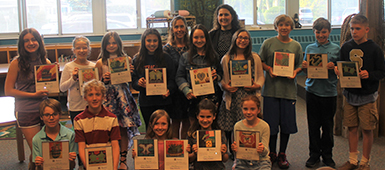 State Street Students Provide Cheer with Artwork for Crouse Hospital:

Fifth grade students from State Street Intermediate School pose with their artwork following a reception with Crouse Hospital. The artwork will be displayed permanently throughout the hospital and surrounding buildings as part of a collaboration between State Street and Crouse. Fifth grade students from State Street Intermediate School donated over a dozen pieces of artwork recently as part of a collaboration with Crouse Hospital. The artwork will be on display throughout the hospital and surrounding buildings for employees and patients to enjoy. Students were honored for their work at a reception at State Street School, where they were awarded certificates in a ceremony featuring speakers from Crouse Hospital. ...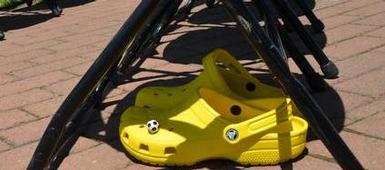 Commencement 2019:

CONGRATULATIONS to our 2019 SHS GRADUATES! The day was perfect and sunny as our graduates prepared for the next chapter of their lives! Thank you to our amazing custodial staff and high school team for thinking of everything and making the ceremony exceptional. Thank you to the Town of Skaneateles for creating a safe environment for our students to participate in the lake jump! We wish all of our graduates the very best in their exciting endeavors ahead! Please click below for a video montage of the day. https://www.youtube.com/watch?v=Nut9Ux_4S-8&feature=youtu.be
Next >> Viewing 1 - 20 of 737 stories