District News
Next >> Viewing 1 - 20 of 780 stories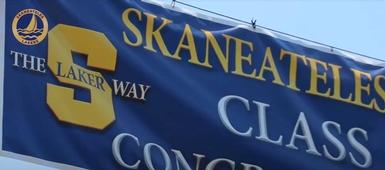 Community Partnership to Honor Our Seniors:

Skaneateles is a very special place! Check out this video to see how our incredible community is supporting our seniors throughout the village. We would like to give a huge thanks to Mayor Hubbard and the Village Board as well as the Skaneateles Chamber of Commerce for their outstanding support!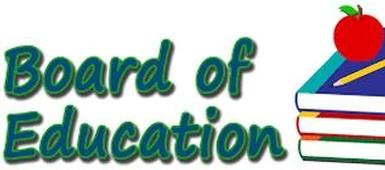 Virtual Forum for BOE Candidates Available:

The SEF and PTC invite you to view the Virtual Meet the BOE Candidates . Please click below to view the video of all five candidates. Candidates were asked to present an opening statement, answer the same five questions in a 90 second time frame, and then were asked to give a short closing statement. Please click on the link to view the video: BOE Candidate Virtual Forum As you return your ballots, we ask that you pay careful attention. The ballot bubble are to the right of the candidate's name on the ballot. Also, please ensure that you accurately complete the envelope and sign your name across the back seal. If you have additional questions, please contact Karen Dunphy, Board Clerk, at kdunphy@skanschools.org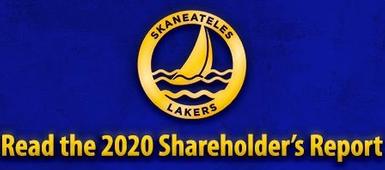 2020 Shareholder's Report Now Live!:

Our 2020 Shareholder's Report is now online! A printed copy will be sent to you by mail. The Shareholder's Report contains information regarding our 2020-2021 budget as well as our Board of Education election candidates and information about the vote that will be held on June 9. Click the link below to view the Shareholder's Report: Download the 2020 Shareholder's Report We have also produced a video to help walk you through the data in the report. Please feel free to view this video at your leisure for a better understanding of the report: We will be hosting a virtual budget hearing on June 2 at 7:00 pm. Details on how to join the live stream will be available the day of the hearing on our website. If you have any questions ...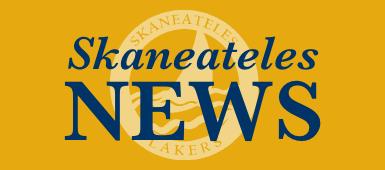 National Letter of Intent for College Athletics Celebration:

Each year, a ceremony is held to celebrate our student athletes who will be playing their sport at the college level. Please click on the link below to see these amazing student athletes, and learn about their future plans! Congratulations to all! https://www.wevideo.com/view/1723800907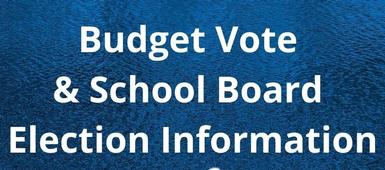 How to Ensure Ballot Delivery:

Qualified voters on the most recent years' poll lists will be automatically sent an absentee ballot. Anyone who meets the definition of a "qualified voter," but does not believe he/she will be on the School District's poll list, which contains the names of residents who voted in recent years' elections, please contact the District Clerk, Karen Dunphy, by email at kdunphy@skanschools.org as soon as possible to ensure timely receipt of an absentee ballot for the 2020 annual meeting/election. The United States Postal Service estimates delivery for first class mail to be two to five days. Please consider this information when mailing back your ballot, as all ballots need to be received at the District Office by 5:00 pm June ...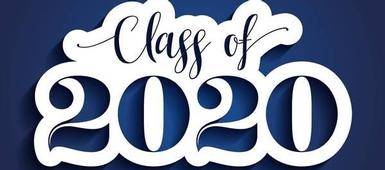 SENIORS 2020!:

Here we go Seniors 2020!!! Click on the link below! https://ensemble.cayboces.org/hapi/v1/contents/permalinks/p6DWk7c3/view?isPermalinkPreview=True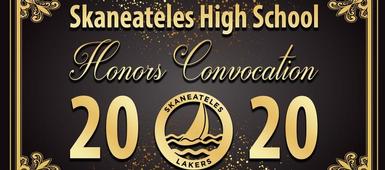 TONIGHT AT 7:00 PM! 2020 Skaneateles High School Honors Convocation Video Stream:

Join us as we honor academic excellence at our digital 2020 High School Honors Convocation on Monday, May 18! The live stream will begin at 6:45 pm, with the ceremony premiering at 7:00 pm. These students have worked exceptionally hard and we could not be more excited to recognize their incredible achievements! YouTube Stream: Facebook Steam: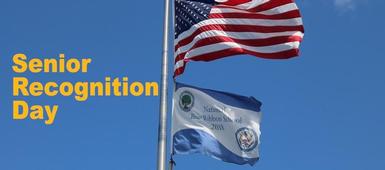 2020 Senior Recognition Video:

It was a beautiful day under the sun in front of Skaneateles High School today! While wearing facemasks and social distancing, the senior class one by one signed Mr. Santoro's gold chair. The chair will be a permanent fixture in the high school to recognize the class of 2020 for years to come. The seniors also voted for their class speaker, signed their class t-shirt design, and signed class pictures that will be hung up in the four schools throughout the district. What an amazing day. More photos to come tomorrow!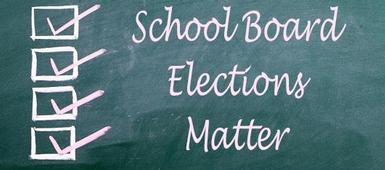 Introducing Your BOE Candidates:

T he following community members submitted their Nominating Petitions successfully on May 11th and will appear on the June 9th Ballot in the following order. Michelle Ederer Daniel Evans Gary Gerst Valerie Jerabeck Ezra Wegbreit The Skaneateles Community will be mailing our Shareholder's Report later this month, which will have additional information for you about each candidate. Additional information about the June 9th Vote will also be mailed to each household. In the meantime, if you are not a registered voter, but are eligilbe to vote, please contact Karen Dunphy, District Clerk at kdunphy@skanschools.org. She will ensure that you receive an absentee ballot.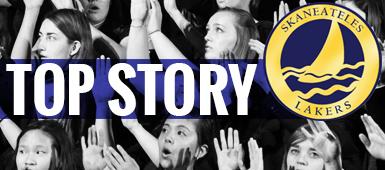 Student Athletes Sign Letter of Intent:

CONGRATULATIONS to our student athletes who signed their Letters of Intent last week! Their exception commitment to their sport, and to their academics, is outstanding! Watch the video below to see where these amazing students will be matriculating in the fall! https://www.wevideo.com/view/1684988169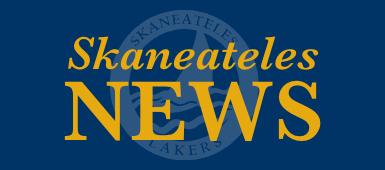 BOE Seat Petition and Notice of Annual Meeting:

Dear SCSD Community. Please find information below regarding the process of running for the Skaneateles Board of Education. You will see a letter with general information, along with a Nominating Petition form. That form needs to be returned to the District Clerk, Karen Dunphy, via email or regualr mail by 5:00 pm on Monday, May 11 th . Please contact her if you have additional questions at kdunphy@skanschools.org Please also find attached below the Notice of Annual Vote . The Vote will take place on June 9 th via mail in ballots. All ballots must be received by 5:00 pm on June 9 th . Additional information will be mailed to each home in our district soon. If you are not a registered voter, but are an eligible voter in our district, ...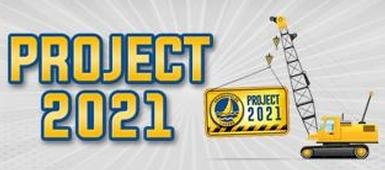 Project 2021 Website Now Live!:

Our Project 2021 website is now live! Check back frequently for updates and announcements regarding the project. Project 2021 Homepage For any questions or concerns, please contact Elaine MacLachlan at emaclach@skanschools.org.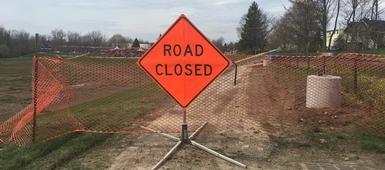 Project 2021 Update: Construction on Project 2021 is continuing throughout the District and our contractors are making great progress. For your safety and the safety of the construction workers and staff, we kindly ask that you do not use the paths or areas that are currently blocked off with construction signs, fencing and/or tape. The contractors are using heavy equipment and are working with electrical lines in these areas. These areas will remain closed to the public until construction is complete. Thank you for your cooperation in this matter.
Our Project 2021 web page will be up and running very soon. This page will have timelines, pictures, updates and frequently asked questions. In the meantime, should you have any questions, please contact Elaine MacLachlan at emaclach@skanschools.org. ...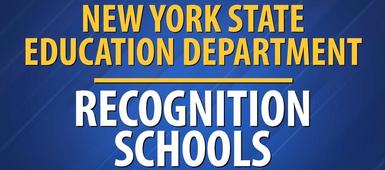 Three Skaneateles Schools Named Recognition Schools by New York State:

Three Skaneateles schools were recently named Recognition Schools by the New York State Department of Education. Waterman Elementary, Skaneateles Middle School, and Skaneateles High School were recognized as high achieving and high progress under New York State's Every Student Succeeds Act Plan. Under the Every Student Succeeds Act Plan schools are recognized the top 13 percent of New York State Public Schools. "These are exemplary public schools that demonstrate that all students can achieve at high levels with the right supports and resources," Board of Regents Chancellor Betty A. Rosa said. "Recognition Schools help to ensure equity for all children across New York State. The Regents and I are grateful to all of the teachers and administrators ...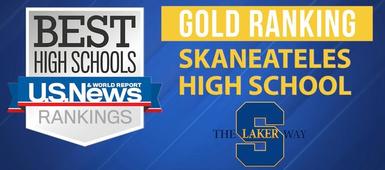 Skaneateles High School Earns Gold Ranking by US News Report:

April 22, 2020 Skaneateles High School was recently given a gold ranking in the 2020 US News Report Best High Schools Rankings, receiving a 95 out of 100 score. The rankings were based on performance nationally and statewide out of nearly 18,000 schools. Ranking factors include college readiness, college curriculum breadth index, math and reading proficiency, math and reading performance, and graduation rate. Skaneateles High School Principal Greg Santoro said the district is incredibly proud of the collective efforts of the school's students, staff and parents in reference to the high results. "Our commitment to every student has produced a track record of academic excellence and is a source of great pride for our entire ...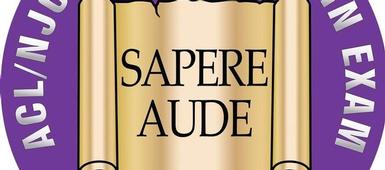 Latin Class Students Win National Awards:

CONGRATULATIONS to the students in all of our Latin classes who won awards at the National Latin Exam, which occured on March 10th. Amazing effort by these students, and their teacher Alexandra Hensel! Intro to Latin – 7 th Grade: (National Average = 31/40) BOEHM KHALI (Certificate) LOVIER JAMES (Certificate) YENGO CAITLYN (Certificate) VAN KERSBERGEN GAVIN (Certificate) KREIDLER GEORGIA (Certificate) Latin 1 – 8 th Grade: (National Average = 29/40) KEADY CLARE (Gold Summa Cum Laude) HAGEN PATRICK (Silver Maxima Cum Laude) ...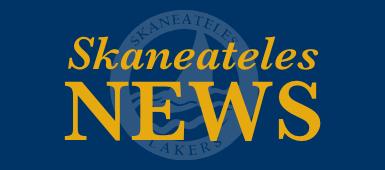 Regents Information from Mr. Santoro:

Please find attached a letter from Mr. Santoro, as well as answers from the NYS Board of Regents that pertain to the adjusted graduation requirements for the Covid-19 School Closures. It is important for you to know that our local school district employees as well as the employees at the state level understand the stress, pressure and unusual nature of the current state of education for our students. These changes have been put forth with all of that in mind. Please do not hesitate to contact your school counselor with any questions that you may have. April 9 Letter from Mr. Santoro re. Regents http://www.nysed.gov/common/nysed/files/programs/coronavirus/nysed-covid-19-regents-grad-req-faq.pdf ?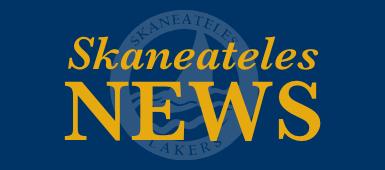 AP Exam Update and Guidelines April 7:

IMPORTANT: Given the current Covid-19 crisis in our nation, we are adjusting our policy that typically requires all AP students to take the corresponding AP exam. Instead, this year, STUDENTS WILL HAVE THE OPTION TO TAKE THE TEST, OR TO CANCEL their registration and be refunded (course titles on transcripts will NOT be impacted if student's choose not to test) STUDENTS WISHING TO CANCEL THEIR REGISTRATIONS AND BE REFUNDED WILL NEED TO DO SO BY LOGGING INTO THE TOTAL REGISTRATION WEBSITE AND CANCELLING THEIR TEST- see email from Total Registration with instructions Students will receive communication from CollegeBoard regarding how to access exams Students who have testing accommodations that have already been approved by CollegeBoard will be able to utilize ...
Next >> Viewing 1 - 20 of 780 stories