District News
Next >> Viewing 1 - 20 of 760 stories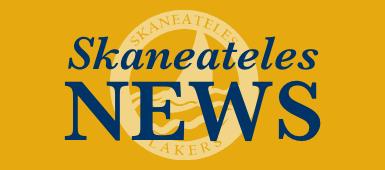 Legal Notice for SCSD Bus Transportation:

LEGAL NOTICE Transportation to Private Schools Parents and guardians of resident pupils in the Skaneateles School District are reminded that requests for transportation to private schools for the 2020-21 school year must be filed with the District by April 15, 2020 . Requests are to be submitted in writing and must include legal name of the child, the address of residence, the child's date of birth, grade level and the name and address of the school that the child plans to attend. The parent or guardian's full name and telephone number should also be included. All written transportation requests or questions, should be mailed to Dr. Jeffrey Bryant, Interim Superintendent of Schools in the Skaneateles Central School District, 45 ...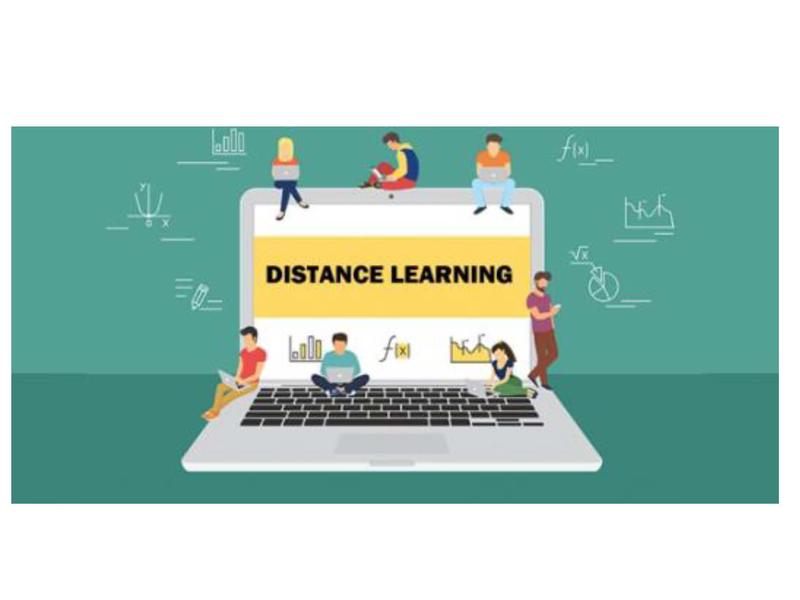 SCSD Distance Learning in Pictures:

Click on the link below to see some of our staff and students engaging in distance learning: https://www.youtube.com/watch?v=5nZgM42M51Q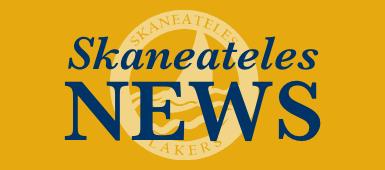 NYS and College Board Testing Update:

Below is an update of the current information available for each test due to the impact of COVID-19. Cancelled - NYS Grades 3-8 English Language Arts Test; Cancelled - NYS Grades 3-8 Mathematics Test; Cancelled - NYS Grade 4 Elementary-Level Science Test; Cancelled - NYS Grade 8 Intermediate-Level Science Test; Cancelled - NYS English as a Second Language Achievement Test (NYSESLAT) in Grades K-12; and Cancelled - NYS Alternate Assessment (NYSAA) for students with severe cognitive disabilities in Grades 3-8 and high school. Undecided – NYS Regents Exams "At this time, NYSED is continuing to closely monitor the situation and will provide guidance on the Regents examinations in the near future." We will update our famlies as soon ...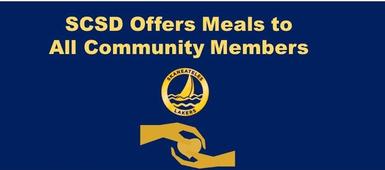 Meals for All Skaneateles Residents:

The Skaneateles Central School District, in conjunction with support from our community members, the Skaneateles Ecumenical Food Pantry, and Skaneateles Outreach, is offering meals to anyone who needs them in the difficult weeks ahead. Breakfast and lunch are available to any family, regardless of income, who needs assistance at this time. Our kitchen will be open to prepare meals for our community over the next few weeks. You do not need to have children in the school system, and you do not need submit any financial paperwork. These are unsettling times, and we, along with the generous support of our community, will be extending our table to all of our families. Please click on the survey below to let us know how we can best help you. If you are not ...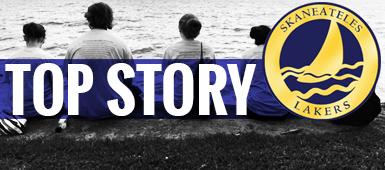 ChromeBook Pick Up Friday 9:00-1:00:

Dear SCSD Families, Please read the information below regarding the distribution of technology in our district. Beginning tomorrow from 9:00 - 1:00 pm , Chromebooks will be available for students in grades 3-12 . If you have a laptop, iPad, or Chromebook at home already, where your child can access the internet, you may not need to pick up a Chromebook from your child's school. We will have a Chromebook available for every student who needs one, but we ask that if you have enough technology at home, to not pick up an extra device. Parents or students (grades 6-12) will need to fill out a form tomorrow before the Chromebook is released. Pick up will be OUTSIDE of the school building. If you have a child in multiple buildings, ...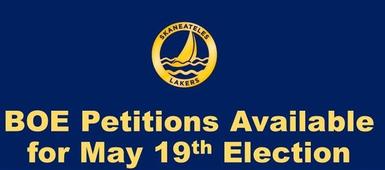 Board of Education Petitions Available for May 19th Election:

Petitions to run for the Board of Education this May 19th are now available! Please email or call the BOE District Clerk, Karen Dunphy, to arrange mailing or pick up of the materials : kdunphy@skanschools.org 315-291-2221 Petitions must be filed with the District Clerk no later than April 20, 2019 at 5:00 p.m. in the District Office located at 45 East Elizabeth Street, Skaneateles, New York. A valid petition must contain at least 25 signatures of district residents eligible to vote in the district election. An eligible voter must be a citizen of the United States, be at least 18 years old, and be a resident of the Skaneateles School district for at least 30 days prior to the day of the vote (and who is not otherwise prohibited from voting under the provisions ...
Support and Donations:

Dear SCSD Families. During this challenging time, so many people are working diligently and with compassion so that those in need are cared for. Our School Lunch Director, Emily Cullen, and her staff, have been working with the Skaneateles Outreach Office, and the Skaneateles Ecumenical Food Pantry, to set up systems that ensure all families in need will be able to receive meals for their children. If you would like to receive breakfast and lunch for your children, please contact Emily Cullen at ecullen@skanschools.org or 315-291-2248. Once you have registered with Ms. Cullen, meals can be picked up at the High School Commons between 10:00 am and 12:00 pm. Arrangements can also be made to have meals delivered. The Skaneateles Outreach program ...
Skaneateles CSD Launches Food Program During School Closure:

School Lunch Director Emily Cullen and her cafeteria staff at Skaneateles Central School District have been working hard to get a food program ready for students during this period of closure. Following approval by the New York State Education Department to move ahead with a program, Cullen and her staff determined the nutritional needs of students through online surveys and phone calls to families, and meals for students were prepared immediately. The school district is offering breakfast and lunch to any students who need it via pickup or delivery. "Our transportation department has graciously partnered with us to deliver meals," Cullen said. "Parents can either pick up meals or have them delivered. The transportation team has been a tremendous help to us." ...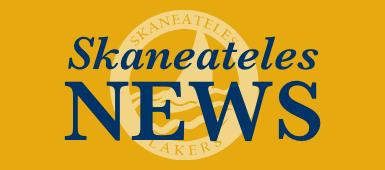 School Meal Program Information:

As we prepare for the upcoming school closure, we want to ensure that students have access to breakfast and lunch if needed. Please complete the attached confidential form for our School Lunch Director, Emily Cullen. Once the forms are completed, Ms. Cullen will contact families regarding distribution. Please reach out to Ms. Cullen if you have additional questions, at ecullen@skanschools.org. https://docs.google.com/forms/d/e/1FAIpQLScfq3EyGj4EApZqSnSM-Hp38lgzTWjxwzxufsb-3cxRwLS-ew/viewform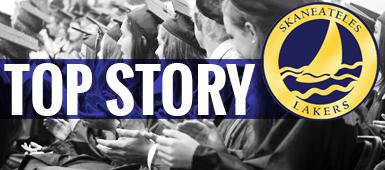 Skaneateles Names Next Superintendent of Schools:

The Skaneateles Central School District Board of Education has named Eric Knuth as their next Superintendent of Schools. Mr. Knuth will be formally appointed to the position at a special meeting of the Board of Education at 5:15 p.m. on Wednesday, March 11, 2020. Please attend this special meeting to welcome Eric and his family to Skaneateles. To view the full details regarding Mr. Knuth's appointment, please click here.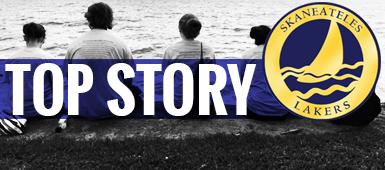 SCSD COVID-19 UPDATES:

Please click on the links below to read letters from Interim Superintendent, Dr. Jeffrey Bryant, addressing the district's measures to protect students and staff from the Coronavirus. There are also video links from the NYS Department of Health regarding the Coronvirus, a link to the New York State Department of Health page regarding the Coronavirus, a list of FAQ adressed by the district, and finally, a video from BrainPop below may help younger students understand facts about the virus and how they can protect themselves. Food Services To ensure that students have access to breakfast and lunch if needed, please complete the attached confidential form for our School Lunch Director, Emily Cullen. Once the forms are completed, Ms. Cullen will contact ...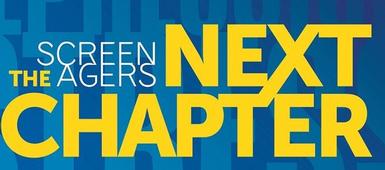 Monday at 6 PM SCREENAGERS - The Movie:

Join us on Monday, March 9th at 6:00 pm in the High School Auditorium as the SHS PTC and the Counseling Team bring us the movie SCREENAGERS: The Next Chapter. The movie will be followed by a discusion led by Dr. Kevin Antshel, Professor and Director of Clinical Training in Psychology at Syracuse University.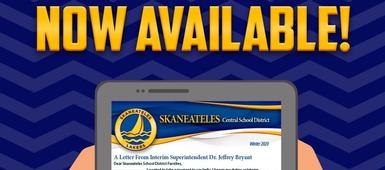 Winter Newsletter Now Available!:

Click the link below to check out our latest newsletter to see some of the amazing things going on in our district! Skaneateles Winter Newsletter 2020.pdf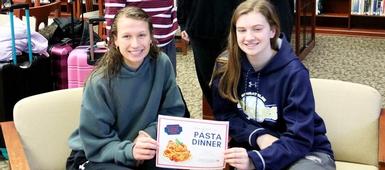 Seniors Organizing Annual Pasta Dinner:

Skaneateles High School seniors will soon be serving up pasta dinners as a way to thank parents and family members for all their help over the years and to raise funds for the annual After the Ball event. Students Payton Sweet, Tess Peterson, Maeve Canty and Lani Byrne are organizing the school's annual pasta dinner, which will include a silent auction and coincide with the Sophomore Circus taking place in the gym. "We're all seniors now, so we wanted to throw a big dinner to thank our parents and families for everything they've done for us," said Sweet. Peterson said the event helps raise important funds to help plan for After the Ball. Canty described After the Ball as one final event for seniors to take part in before graduating. ...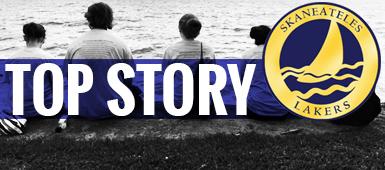 Board of Education Update on Superintendent Search:

The Skaneateles Central School District's Board of Education is searching for the community's next Superintendent of Schools. While final hiring decisions will be made by the Board, we are pleased to engage stakeholders in a process designed to inspire community voice and inclusivity. An initial survey was offered during the month of December to anyone affiliated with the Skaneateles community. In early January, our search consultant facilitated a total of eight focus groups that offered all interested stakeholders the opportunity to provide their opinions, insights, thoughts and concerns relative to procuring the next school district leader. The Board is happy to report that over 150 school and community members opted into this part of the process. Thank you for ...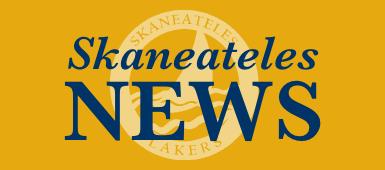 Wellness Director Shares CDC Information for FAQ Around Coronavirus:

Steve Musso, the Director of Student Wellness, Activities, Athletics, along with our nursing staff, want to share some information about the Coronavirus with our community. Please refer to the link below for more information. A fact sheet will be posted below as well. If you have any questions or concerns, please contact our nurses, who are housed in each one of our schools. The CDC is closely monitoring an outbreak of respiratory illness caused by a novel (new) coronavirus named 2019-nCoV . The outbreak first started in Wuhan, China, but cases have been identified in a growing number of other international locations , including the United States. CDC will update the following U.S. map daily.More information can be accessed at the website below. ...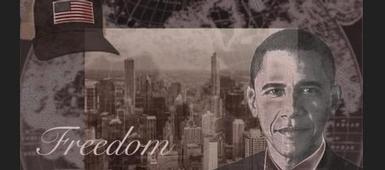 SHS Students Honored for Art at CNY Scholastic Awards:

Congratulations to all the students who were recognized last night at OCC at the CNY Scholastic Awards. Students received Gold Keys, Silver Keys, and Honorable Mentions in 17 categories. Truly amazing works of art were submitted. Congratulations also go to our fantastic high school art teachers, Tracy Hale and Jessica Sawchuck!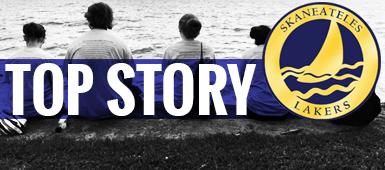 2019 SCSD Master Teachers Celebrated!:

Congratulations to our 2019 STEM Master Teacher Recognition Recipients, Maureen Collier (MS/HS Science teacher), Mary Fussner (STEM Lab teacher at Waterman), and Matt Slauson (Technology and Engineering Teacher at the High School)! These outstanding teachers have been recognized by Governor Cuomo's Master Teacher Program for their invaluable leadership and skills in STEM education. Our three amazing teachers were among 228 teachers recognized this year. The Governor added that these recipients are "brilliant and dedicated teachers who have made an incredible, lasting impact on New York's future leaders." Brian Cohen, SCSD STEM Coordinator, presented the awards at a recent Board meeting, and was joined by the Board in celebrating these phenomenal teachers.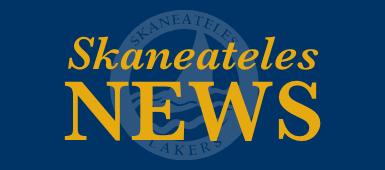 BOE Accepts Facilities Utilization Study:

On Tuesday, January 7, 2020, the Board of Education approved the Facilities Utilization Study by the Education Consulting Group, Castallo & Silky, LLC. Alan Pole and Deb Ayers presented their findings to the Board. The study had also been presented to the BOE Strategic Planning Advisory Committee in December. The final conclusions of the facilities study follow: Recommendations: 1. Status Quo, with minor modifications to grade level organization, if desired. 2. Some space could be opened up for community based agencies. 3. Some unused space could be used in more creative ways, such as a parent resource center, or creative maker-spaces for students. 4. Expansion of secondary course offerings is suggested. The complete study can be downloaded below. ...
Next >> Viewing 1 - 20 of 760 stories