Real world experience in art class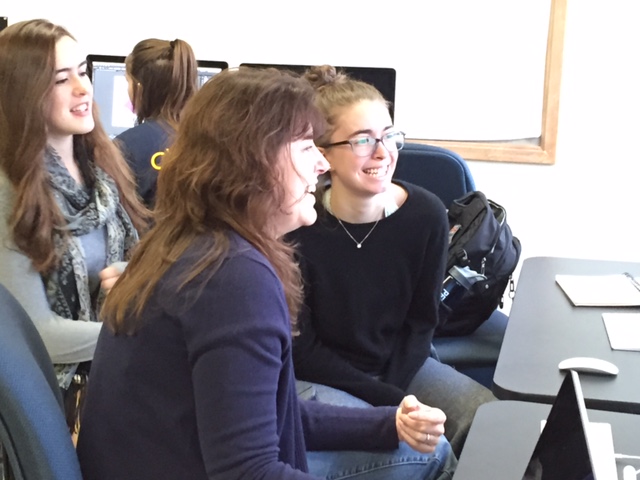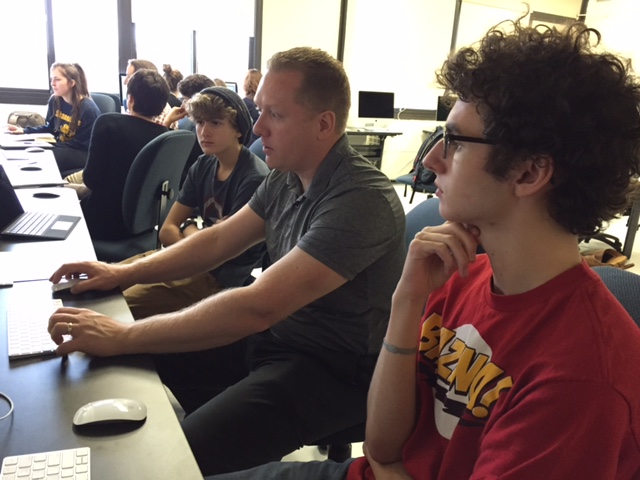 Great things happen when people step into our schools to share their expertise. Recently, three Adobe Illustrator experts from Chase Design spent an entire class period with students in Jessica Sawchuk's Graphic Design class.

Andy Schweitzer, Bonnie Dudden, and Jon Cammarata are full time Graphic Designers from Chase. "There were a lot of Ah-HAHs and Oh Wows as students learned new things that they had been trying to figure out throughout their process," Sawchuk said.

"We've been in their seats," Schweitzer said. "It is nice to tell them some of what we've figured out." He said designers at Chase also "cross polinate" by sharing what they've learned.

Sawchuk hopes to have the designers continue to visit to share their wisdom with students in her class. She reports it all in her blog. http://skaneatelesartroom.weebly.com/. Read all about the experience and other things that are happening in the art room.