Promoting empathy, patience and learning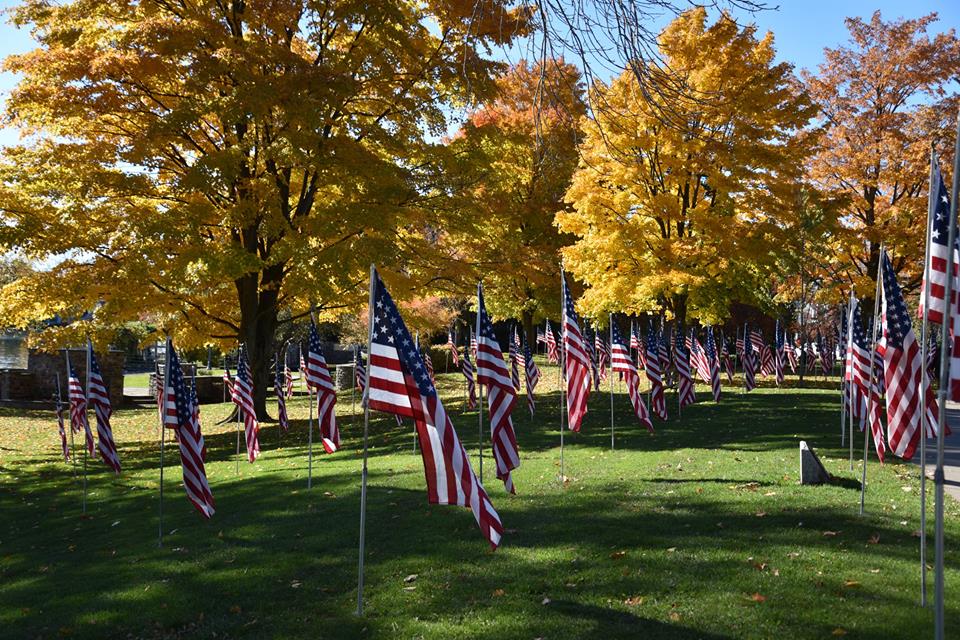 Photo by Marianne Angelillo. American flags in honor of and in memory of our veterans flap in the wind in Clift Park, thanks to the Skaneateles girls lacrosse team.

In an email early this morning, Superintendent Ken Slentz encouraged faculty and staff to display the understanding, empathy, patience, and teaching of life lessons that he sees on a daily basis in our schools – and then some. He said that regardless of their personal reaction to the election results, it is important for adults/faculty/parents to "understand that our students have much less capacity for dealing with all of the very public and personal emotions, statements, sentiments, etc." He suggested teachers provide appropriate forums for discussion.
"There is so much to learn from and about this election cycle that we would be remiss if we did not take advantage of the opportunities to learn more about democracy, the democratic process, the necessity for tolerance and understanding (even when it is not always demonstrated by others) and the absolute need to rely on our unique ability to use words to properly express ourselves," he said.