Teacher thanks SEF, Graham family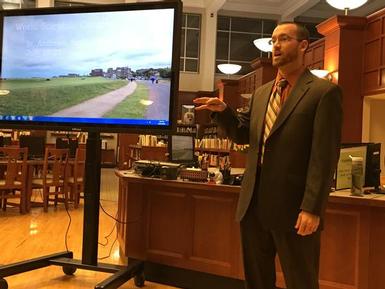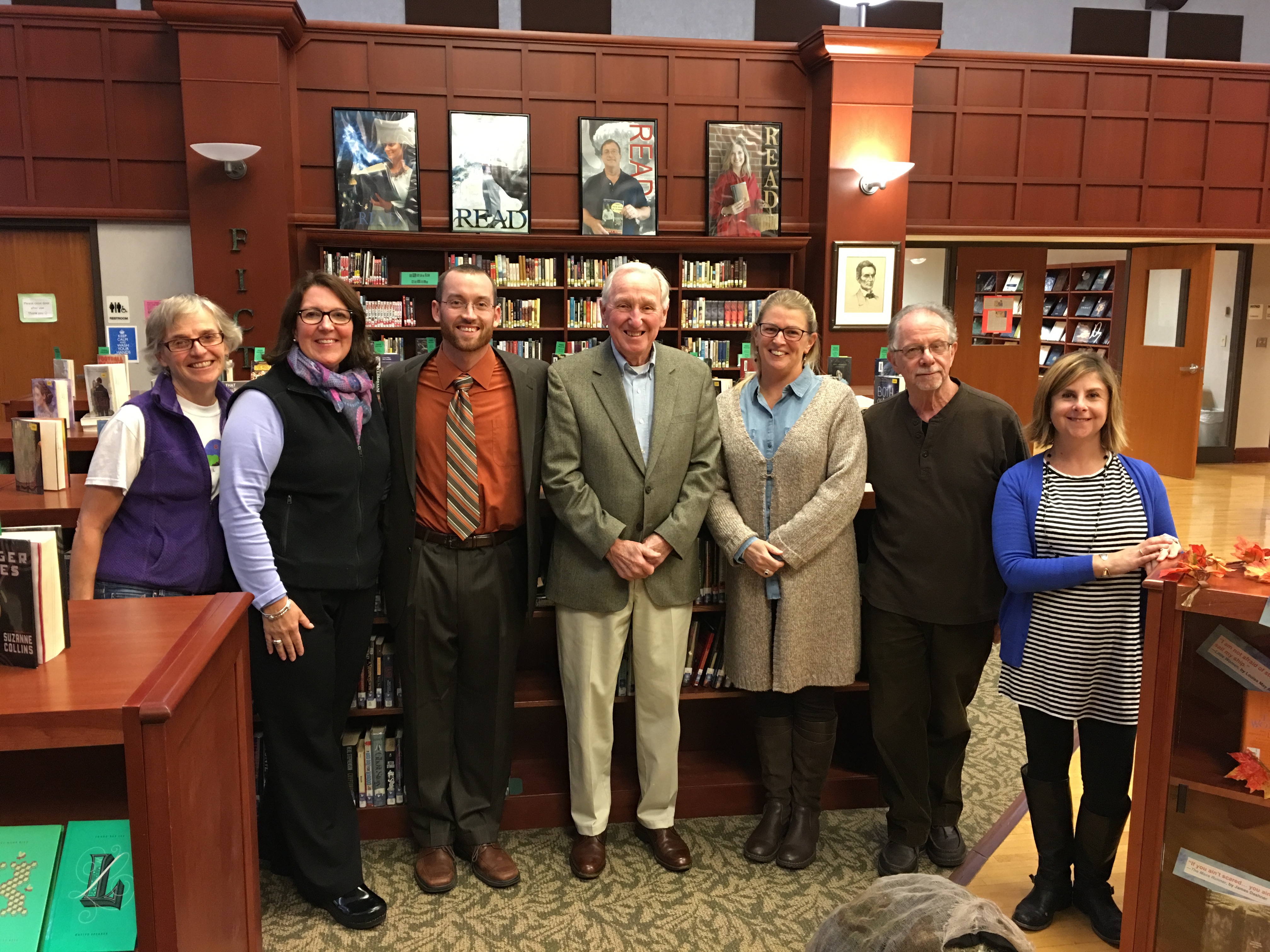 On the night that the Skaneateles Education Foundation celebrated the legacy of exceptional elementary teacher Jean Graham, Skaneateles High School teacher Brian Sevey talked about an experience that enriched him as a teacher.
Sevey was the 2016 Jean Graham Fund grant recipient. He presented to the board of the SEF and the Jean Graham Fund committee which funded his transformative travel experience to The World Scientific Congress of Golf (WSCG) in St. Andrews, Scotland in July. Sevey teaches HS Math and AP Statistics, and coaches boys varsity golf.
In his AP statistics class, Sevey spins in his personal interest, teaches students how to interpret data, and challenges them to think differently about the world around them through the lens of data and statistics. He said the grant allowed him to blend his career – teaching – and his interest and passion – golf.
St. Andrews, Scotland, is a town smaller than Skaneateles yet it has seven golf courses! Of 80 workshops offered, Sevey attended 15 and highlighted 3 of those for the committee, the board, and the Graham family.
Attendees at the event were from many different parts of the world with many different career positions. Sevey was the only high school teacher and high school golf coach there. There were other coaches, but these were national level coaches from different countries who tended to be Olympic team coaches
Sevey expressed his gratitude to the foundation, the committee, and the family for sponsoring the trip that helped him learn so he can share with his students.