Tradition strong for Envirothon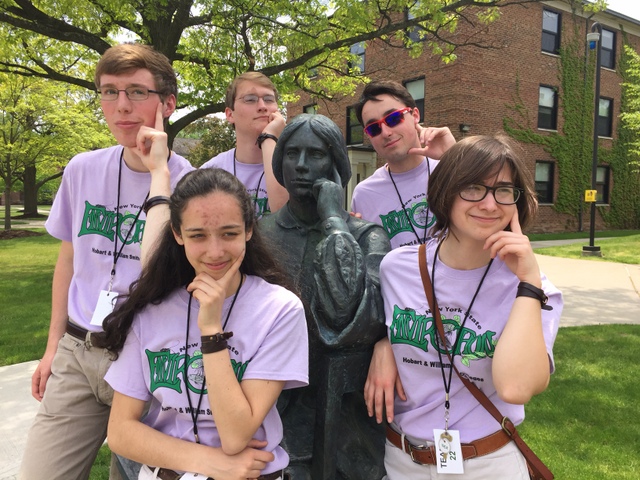 The Skaneateles High School Envirothon team placed second out of 52 top teams in New York State at the NYS Envirothon at Hobart William Smith College in Geneva late in the school year. To compete at states, teams had to face and win fierce competition at the county or regional level.

The Skaneateles team "OG's of Species" placed first in Onondaga County and first place in the five-county region at the 2016 CNY Regional Envirothon in April before progressing to the state finals and placing second. The team includes Elyse Dubois, Vincent Viego, Juliana Prendergast, Evan Bille and Dominic Grasso.

"This is a great accomplishment" said teacher and Envirothon advisor Rick Garrett. Skaneateles has long fielded at least two strong teams a year and has become the school to beat at the regional competition. Skaneateles is a known competitor at the state level, often placing at the top of the competition. Congratulations to the team!