Senior places third in international competition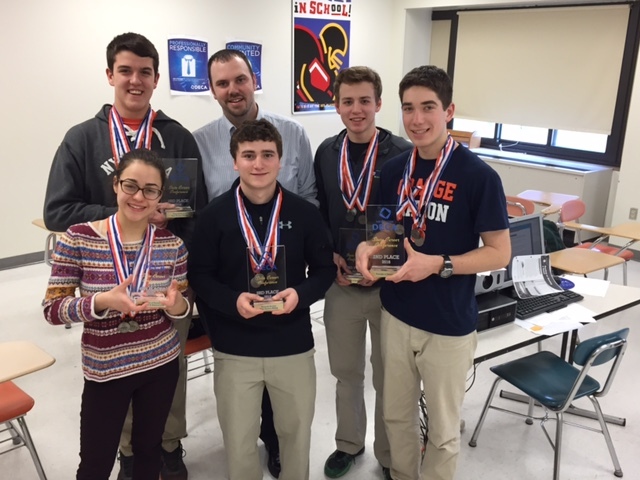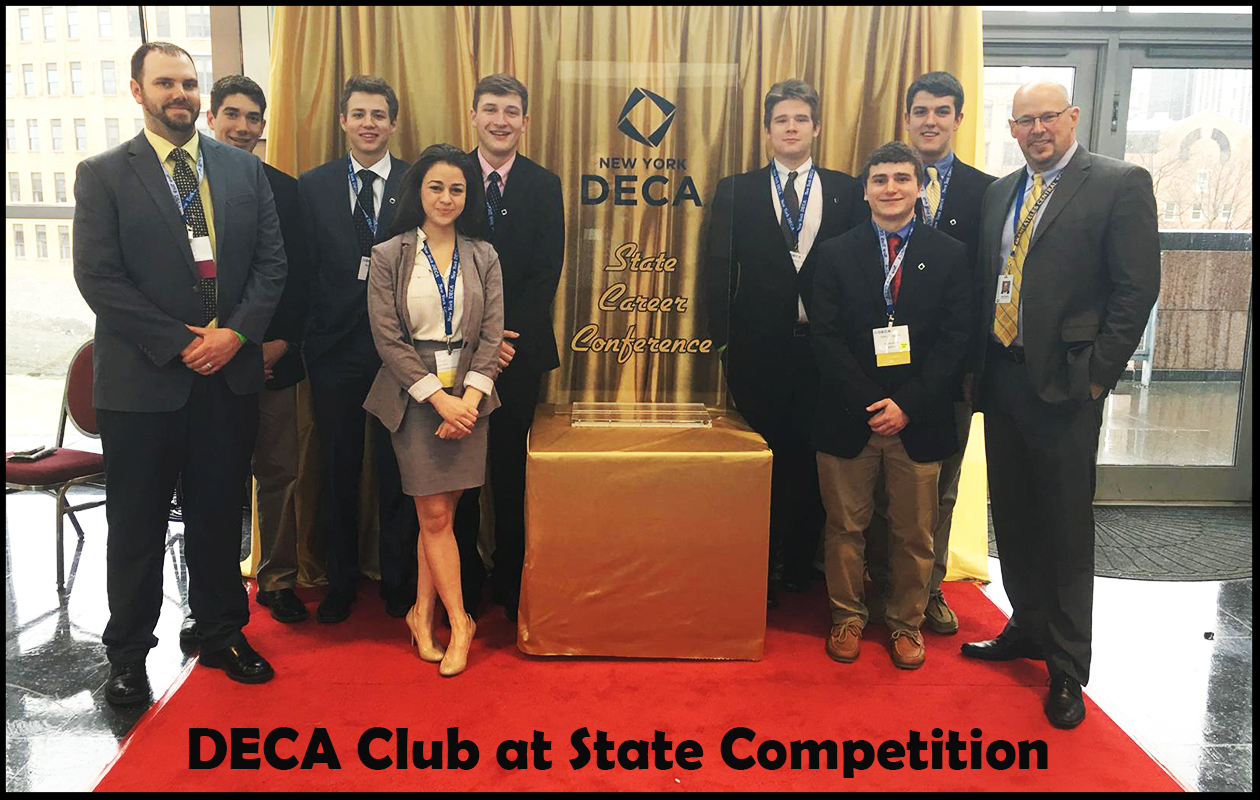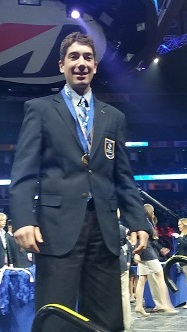 The five who won at states and went to Nashville with Mr. Mulroy. The group that won regionals and went to states. Christopher Niebuhr upon winning



As if it wasn't astounding enough that five Skaneateles High School students made it all the way to the International Career Development Conference in Nashville during the first year of the DECA Club in Skaneateles, the team did well – and came home with a medalist.

Team member Christopher Niebuhr performed at the top of the competition, first making it to the finalist category and then winning a third place medal in Principles of Finance.

Niebuhr, a senior who will attend American University in the fall, said he was "downright shocked" to be named a finalist in the top 20 and then to place in the top three. On Thursday, just one day after returning home from Nashville with the team, he said he was grateful to have had the "incredible opportunity" to participate and was thrilled that his hard work paid off.

Some 18,000 of th top competing high school students from all 50 states, Canada, China, and Puerto Rico were represented at the conference. Niebuhr was the only student from New York State to make it to the finalist level of his category.

It was an unexpected and rare accomplishment for Skaneateles to have five students from a brand new chapter qualify for the international conference, said business teacher and club advisor Dan Mulroy. To have Niebuhr place at the top "is an amazing accomplishment," Mulroy said. "It may not seem like much to those who weren't there at ICDC, but when you are there and you see an entire arena filled with other competitors, you truly realize the magnitude."

Mulroy was there to give Niebuhr a fist pump as he received his medal in front of thousands, and he was there when Niebuhr came off the stage to give him a hug.

Mulroy joined the high school faculty as a business teacher this fall and started the DECA Club.
In its first year ever for competing, the Skaneateles High School DECA team placed eight members at a regional competition at Lemoyne College. At the state competition in Rochester, five of those students scored in the top 10 (out of 2000 students) and qualified for the international competition. "It is a huge accomplishment. I am extremely proud of them," Mulroy told the board of education before heading to the international event.

After returning from Nashville this week, Mulroy said he was "thrilled that the five students made it to this competition and extremely proud of everything they have done. Having a student place in the top three in an event is just amazing."

According to Mulroy, Niebuhr took his 100 question test on Sunday and had an interview pertaining to the topic on Monday. "On Tuesday morning at the mini - awards session, Chris found out that he had a Top 10 interview score and was a Top 20 finalist. Immediately after finding out he was a finalist, he was given his time to have a finalist interview."

Niebuhr said the topic was perfect for him: financial analysis. Niebuhr said the fact that he has job shadowed investment manager Evan Dreyfuss for two years was "very very helpful" to him as he competed. "I was able to pull terms and concepts from my head," as a result of all he has learned from his time with mentor Evan Dreyfuss, he said.

In addition to Niebuhr, the following students competed in the following categories: Aimee LaFrance (business administration), Ben Russell (marketing), and the duo Kyler Viggiano and Reggie Buell (financial analysis team).

Mulroy said the entire season has been rewarding for him as a teacher and advisor. The highlight was in feeling the elation as experienced by Niebuhr up on that stage.

"I love this club, and I believe that the DECA members of the Skaneateles Chapter now understand it and some may even love it too. I hope it continues to grow and we can fundraise and hopefully students for many years to come will be able to feel the same elation that Chris and I did on that Tuesday morning."

Niebuhr plans a dual major in political science in statistics, with the goal of becoming an investment banker.

At a meeting before the international competition, students told the Board of Education that the rewards of competing in the program have already exceeded the awards. The best part, they said, is that they have found their passion. "The competition has given me a better idea about myself and where I want to go in the future," said senior Aimee LaFrance.

Mulroy told the board that many of the thousands of students who compete from around the region and country each year have been preparing and competing for years, with schools that have participated for decades.

Senior Ben Russell told how Mulroy helped them prepare for the tests and the verbal competition. "These are such good skills to be learning for the competition and in life," he said. "I'm an athlete and I've been on teams my whole life. DECA is so inclusive and is such a good learning environment," he said. Kyler Viggiano, a junior, said the DECA experience was "so cool" because it involved learning in a very realistic way and not "sitting at a desk." LaFrance said that competing at DECA has helped her realize her goal of going into business. She said she and all of her teammates discovered that the DECA challenge was something that came naturally to them. "It felt so good to have a topic I was not only good at but something I really liked," she said.

DECA is a student-centered educational organization designed to enhance the education of students with interests in marketing, management and entrepreneurship.