Seussical is great!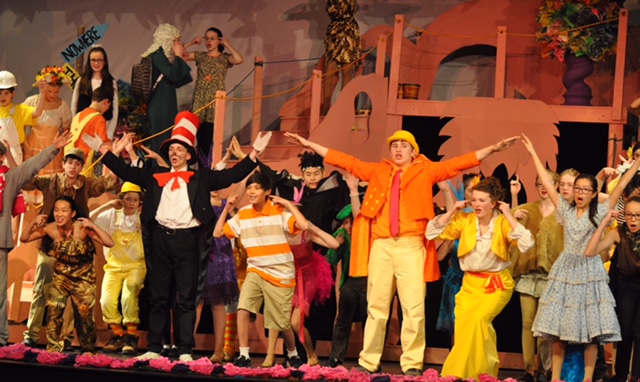 The Skaneateles Middle School Drama production of Seussical continues today and Saturday at 7:30 p.m. There is also a Saturday matinee at 2 p.m.
Tickets are $8 and are available from any cast or crew member or by calling 291-2308. In addition, tickets may be purchased at the door.
See photos from today's performance for Waterman School students on our Facebook page Skaneateles.Schools, here (and "Like" and "Share" too):
https://www.facebook.com/Skaneateles.Schools/posts/1579993192310842?notif_t=like&notif_id=1459518243229430

Don't miss the chance to see these talented and hardworking Middle Schoolers perform – and find out why our high school productions are always stupendous. This is where it all begins … yes, they are great this soon.

Seussical, Jr.
"Oh, the thinks you can think" when Dr. Seuss' best-loved characters collide and cavort in an unforgettable musical caper! - See more at: http://www.mtishows.com/seussical-jr#sthash.9KJgFdjF.dpuf
Approximate run time – less than 1 hour and 10 minutes with no intermission.