Teachers are the best polar bears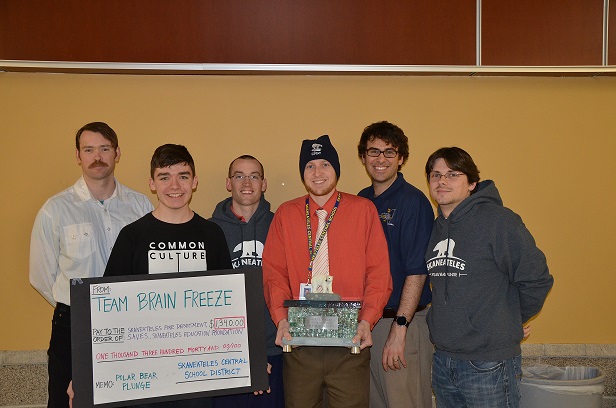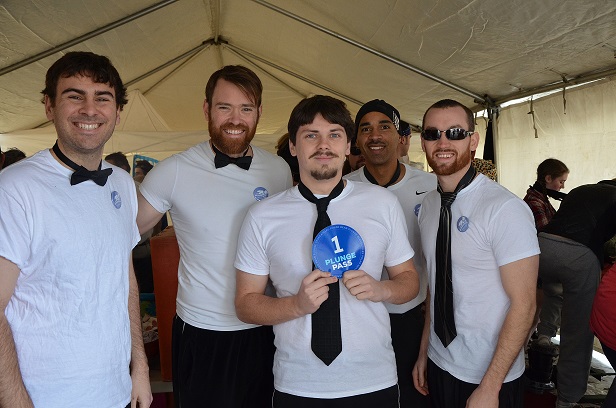 The brave staff members on Team Brain Freeze at Skaneateles Central Schools have been presented with the trophy for having raised the most money in the Polar Bear Plunge.

Six teachers from three of our four schools pledged to jump during this year's Winterfest celebration. Last week, they posed with the trophy they earned for the fourth year in a row as the highest fundraising team.

Teachers Bob Broddus, Dan Kurzen, Corey Riley, Brian Sevey, Justin Suhr and Josh Williams raised $1,340, which will go directly to three special community organizations: SAVES, the fire department and the Skaneateles Education Foundation.

Students in the Interact Club lead the charge in terms of raising money for the team. The Interact Club joined this cause when it first started, and has supported a teacher team ever since.

Photo from day of the plunge (in the tent just before jumping in): Corey Riley, Josh Williams, Justin Suhr, Bob Broddus, and Brian Sevey just before the plunge. They had the first place pass from the previous year, giving them the right to be first in the water. (Missing: Dan Kurzen, who was sick).

With the trophy: Josh Williams, Interact President Joe Bennedict, Brian Sevey, Dan Kurzen, Corey Riley and Justin Suhr. (Missing: team member Bob Broddus).