History meets history at Wax Museum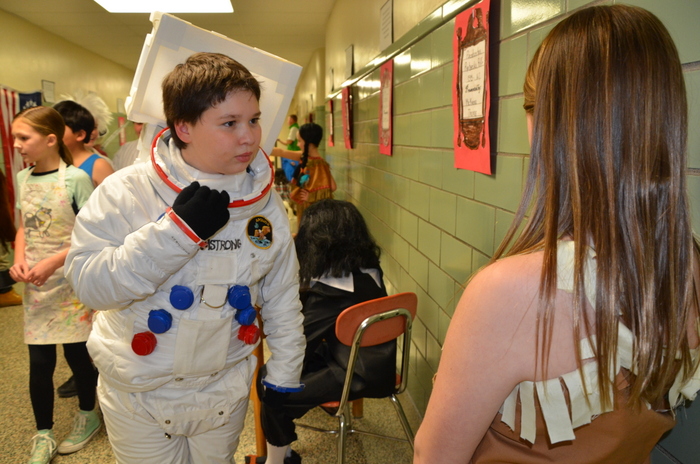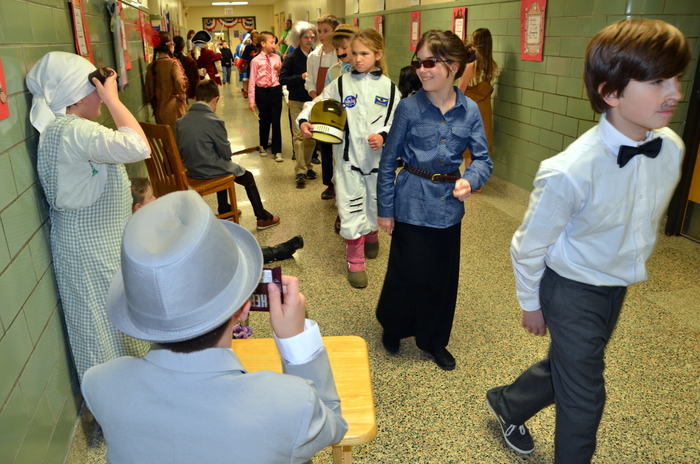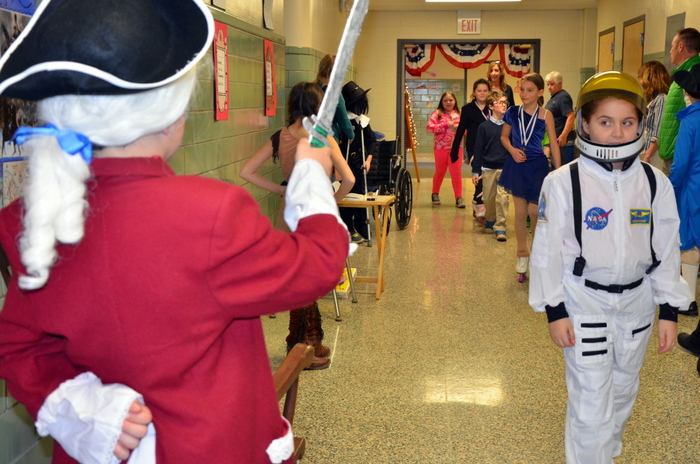 For a brief window of time, there was an almost eerie new twist to the annual Fourth Grade Wax Museum of Famous Americans. During the afternoon session of the museum, fourth grade teachers had the students go through their own "museum" in the hallways, to view each other.
And so Neil Armstrong came face-to-face with Pocohantas. Inventors like Thomas Edison saw into the future as folks like Steve Jobs and Bill Gates passed by. Sacajawea and Davy Crocket crossed paths with George Lucas and Muhammad Ali.
As they have for decades, the fourth graders lined the hallways of State Street School with props, wearing carefully chosen costumes of Americans they have studied and come to know. Visitors in the afternoon and evening events walked from the 1700s where they saw students representing people like Daniel Boone and Paul Revere – and continued through the hallways to the end, where they saw students portraying Americans who are well known today.
In the afternoon, third and fifth grade classes toured through the hallways. The wax museum was an education for the students who 'became' the famous Americans and it was an education for guests who walked through the history that was carefully developed and represented by the students.
When the other classes had filed past, teachers welcomed the fourth graders to take turns walking through time themselves – and that's when the distant past met the more recent past.
Evening visitors were able to look gaze into the drawings of Walt Disney and Norman Rockwell -- and to imagine the inventions of Thomas Edison and John Deere. They saw Harriet Tubman, Milton Hershey, Theodore Roosevelt and Laura Ingalls Wilder as well as Amelia Earhart, Lucille Ball, George Lucas, Stephen Spielberg and many more.