Blood drive exceeds goal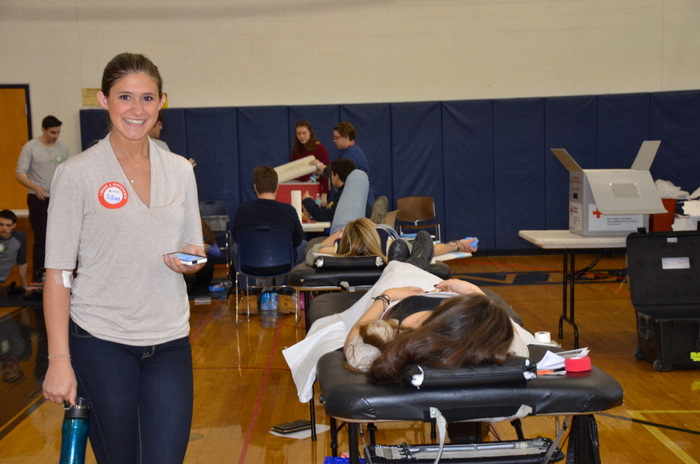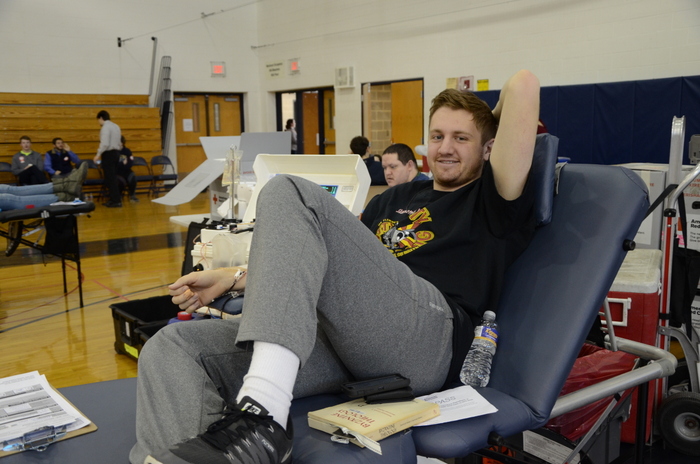 Saneateles High School students gave the ultimate gift Thursday, March 3, when they donated 54 pints of blood at the annual American Red Cross Blood Drive.
Coordinated and manned by the Interact Club, the drive surpassed the goal set for Skaneateles High School. The Red Cross collected 54 total productive units, which was "103.8% of goal," said Rob Cotter of the Red Cross. "Thanks especially to all those who took the time to assist us in our life saving mission," he said when reporting the great outcome.
A team of mostly Interact Club students worked all day to make the event possible. After being served breakfast, students waited in line with friends and with teachers who annually give.
Board of Education President Thomas Lambdin donated again, as did SHS graduate Rachel Baker, who returned for the third year in a row.
Baker said she donated blood for the first time when she was a junior (also working the event with Interact) and that she has made it a commitment to donate blood whenever possible ever since.
Interact Club Advisor Karen Price, who has coordinated the day for nine years, said Baker is the perfect example of what the blood drive hopes to do. "If they donate now and have a good experience, we hope they will become lifetime donors," she said after taking her own place on a table at the end of the day.
Price was thrilled with the day's outcome. While a handful of dedicated adults donated blood, most donations came from students who stepped up.
Price praised the student volunteers who made the day happen. It takes a small army of students to support the efficient Red Cross workers throughout the day, from set up, check-in and breakfast to a canteen visit afterwards so that everyone is healthy and hydrated before going back to class. "And then a lot of help is needed for cleanup as well," said Price, who praised the student crew who worked hard until the gym was empty. She also thanked the many local businesses that donated food and drink.
Price said the representatives from the ARC "thanked us for our hospitality and praised our volunteers for all their hard work throughout the day. They said they can't do what they do without the help from the donors and the volunteers."
In the end, it was the collaboration of many that resulted in 54 pints of blood, which will help save up to three lives each. If some of the new donors become regulars like Tom Lambdin or Rachel Baker, the benefits of Thursday's drive will multiply – over and over and over.