Cast of Chitty Chitty Bang Bang visits Waterman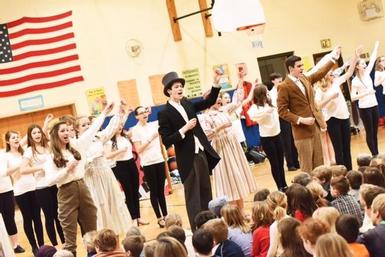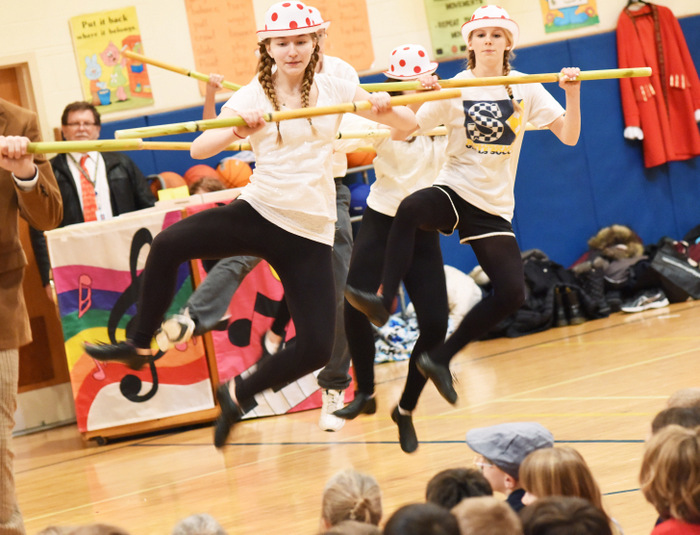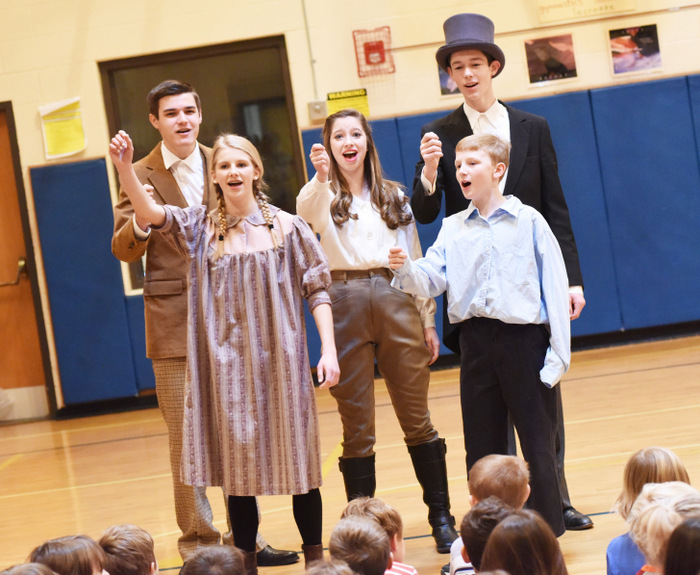 The cast of Chitty Chitty Bang Bang put on a rousing show for Waterman School students during their Friday Morning Meeting. First, one-by-one the older students told the elementary school students what teachers they had when they were students at Waterman. They explained their roles in the fun and funny musical before singing and dancing and making the Waterman students laugh.
The show runs from March 3 - 6.
Tickets May be purchased at WWW.SHOWTIX4U.COM.
$10 for Adults and $5 for Children 10 and under. This is a show for the whole family!