Investigation shows no threat intended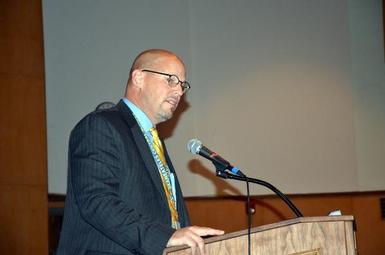 A message from Superintendent Ken Slentz:

After meeting with the student, the student's parents, and other individuals relevant to the social media posting we told you about earlier today, we have determined that there was no threat intended towards the schools or towards any specific students. Accordingly, school will open on schedule tomorrow, but the student involved will not be in attendance.
As we suggested in the first notice on this issue, we will react as quickly as possible to any threat – real or perceived – in making sure that our students are safe while on our buses, in our schools, and on our grounds. With this in mind, we also have the obligation to make sure that our individual students who may be struggling for a variety of reasons - including being bullied after school hours - are being properly supported. Through our investigation today, we discovered that there are a number of these types of issues going on utilizing social media and utilizing Skype in particular. The contacts and postings are taking place at all hours of the night. This is a challenge for many of us as parents in terms of how we best monitor our children's access to and use of technology in general and social media specifically. To this end, in the days ahead we will be sending out and posting various suggestions and information about ways to address these challenges and will continue to work with our students on the responsible use of social media. Once again, we are asking for your partnership on this and ask that you send to your child's building principal, school counselor, or others that you know at school any information that you have found helpful in this regard.
In the meantime, if your child is experiencing or witnessing any of these types of issues during the after school hours, please utilize our "Stop Bullying" portal on our website at http://www.skanschools.org/stopBullying.cfm. If you believe that your child is in danger based on a social media threat, please call 911 immediately to report this.
Thanks very much for your support, your understanding, and your partnership.
Ken