Sixth graders learn to Be Cool Not Cruel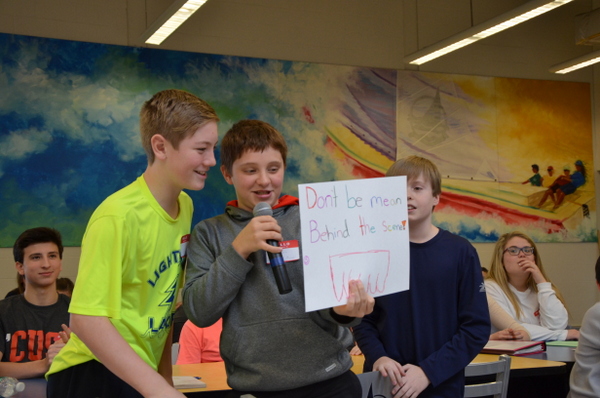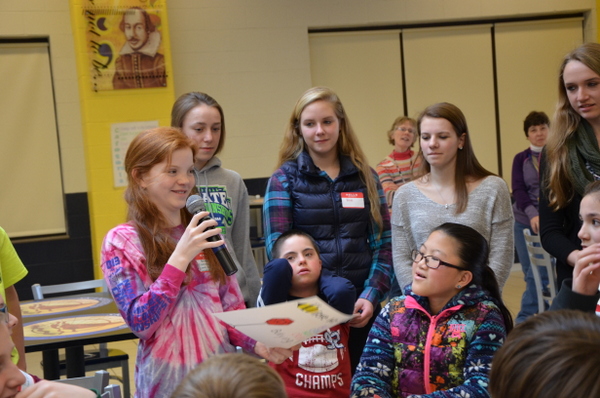 Academics were put aside at Skaneateles Middle School one recent Friday morning. High school students became teachers of the entire sixth grade class, putting the focus on being compassionate and kind human beings.
It was part of the annual anti-bullying program called Be Cool, Not Cruel, where high school mentors promote respect for others in dynamic participatory small group sessions. The coolest thing about it is that the high school students can put themselves in the shoes of the sixth graders, because they vividly remember being there and participating in Be Cool Not Cruel not so long ago.
"We have been doing this program for 20 years," prevention counselor and organizer Marcy Weed told the entire group at the end of the day. "The high schoolers who made this happen today remember doing these activities … and they volunteered to come back to help you. Will you be the ones who come back?"
In several small group sessions and in one large gathering, about 32 mentor high school students urged the sixth graders to rise above the cattiness and bullying that can be common in middle school. The trained high school students and the sixth graders talked candidly about things that matter all through life, and about qualities that make good human beings great.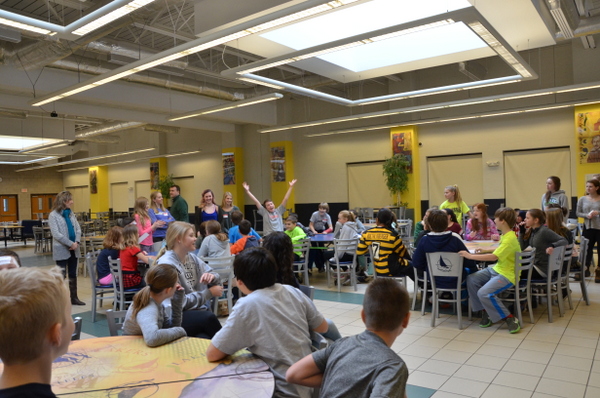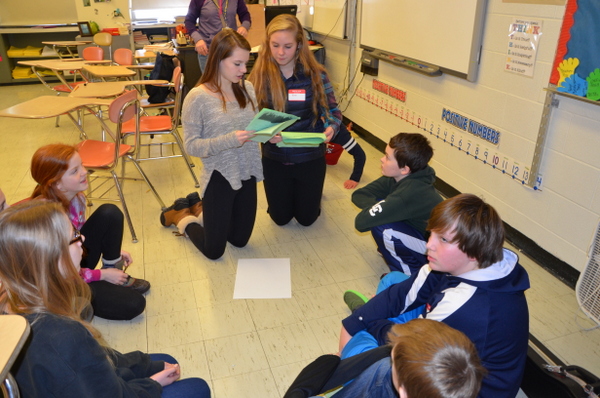 Students talked about the difference between being a by-stander and an up-stander. Just standing by while bullying take place makes someone a part of the problem, Weed reminded students. "Be an up stander … make a difference."
During a small group labeling activity, sixth graders wore labels on their foreheads (but didn't know what the labels said). They were asked individual questions, and when they responded, the group reacted to them based on the label they had on their forehead. The labels said things like "ignore me," "I am smart," "fear me," "I am annoying" and "praise me."
They were able to guess pretty accurately what their labels said by the way that others treated them. They then discussed how it felt to be labeled, and were encouraged to look beyond labels in their daily lives, and not to quickly judge others by the clothes they wear or the way they look.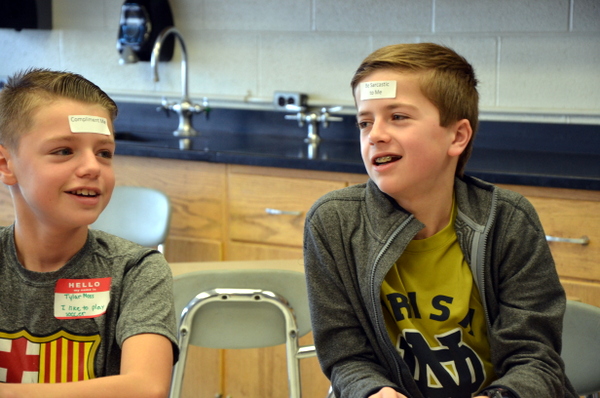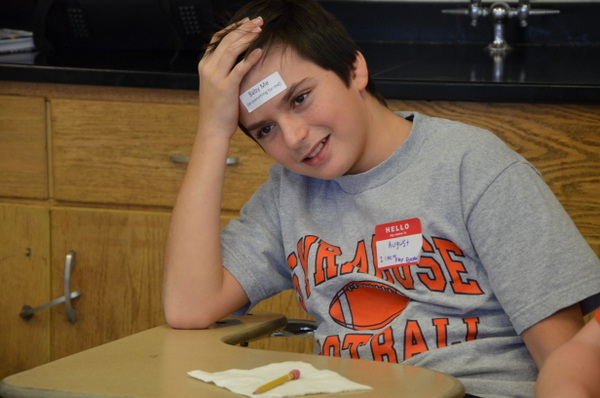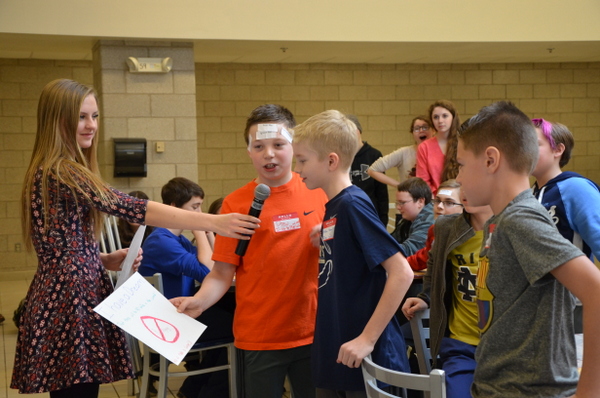 Downloads