Strategic Planning Committee looks to the future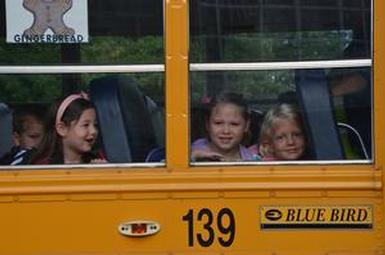 The district's Strategic Planning Community Advisory Committee met Tuesday, February 2, to review the next steps in the long range planning process. Board of Education members and advisory committee members focused primarily on how the planning process could have the greatest impact on teaching and learning, while meeting the ever-evolving needs of students.

Superintendent Ken Slentz said, "We have to have a relentless focus on teaching and learning in all of our processes within the district so as to ensure that we are providing the greatest advantages possible to our students. Increasingly that means we have to question, think, and act differently than we have in the past."

The committee reviewed a guiding model that would be utilized at each meeting to ensure the critical questions were being asked including, "How can the action that we are considering tonight have the greatest impact on teaching and learning within the district?"

Board of Education member Susan Murphy stated, "The community members that sit on this advisory committee are invaluable as resources. They are deep thinkers, caring individuals, and great innovators. We are fortunate to have these volunteers on our team."

The district is seeking committee input into how three proposed capital projects align with the district's focus on teaching and learning.

"Sometimes it is difficult to see the explicit connection of our actions to teaching and learning. The purpose of the model presented tonight is to ensure that we keep the focus where it is meant to be – on our mission and on creating student opportunities that better match what our students need to be successful," said Board of Education member Margaret Usdansky Niebuhr.

Under serious consideration is work on the transportation facility just west of the village. A recently completed building condition survey noted a number of areas that were deteriorated and in need of urgent attention, Slentz told the committee. By using an existing reserve, this project could be done in a way that would have no impact on the budget or on taxes, and would require voter approval in May.

"Why would we invest money in a facility that doesn't house, or seem to directly impact our students? Because we have a 'homeownership,' or stewardship responsibility for our properties and a rare chance to upgrade without costing our tax-payers a dime," said Board of Education member Julie Abbott-Kenan. "The bus garage is in dire need, and this proactive approach drives state aid back to the district. Local tax dollars can then continue supporting our mission."

Slentz noted that the project at the transportation center is unique in that the district and the town share a reserve account that may be used only for repairs to the facilities and the adjacent area. "The money cannot be used for a project within the school buildings or to hire additional staff for example," he said.

The district will be providing additional information regarding potential capital projects in upcoming videos and informational documents.