One-man show targets bullying
There was only one guy on the stage, but Skaneateles Middle School students were riveted recently by four totally different characters who took them on a suspenseful and uncomfortable journey about the realities of bullying and cyber bullying.
In two assemblies (one for sixth graders and one for 7th and 8th graders) solo performer Tim Collins wore various hats to show struggles students face as instigators, bystanders and victims of various types of bullying. His visit was sponsored by the Middle School PTC.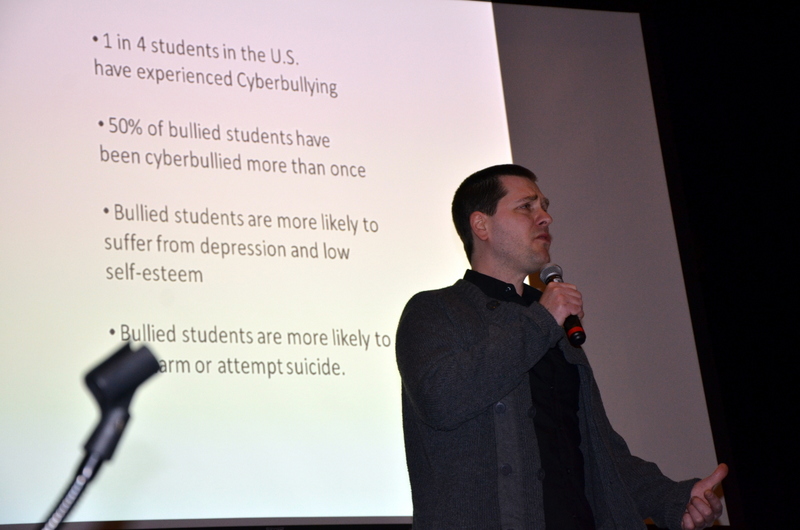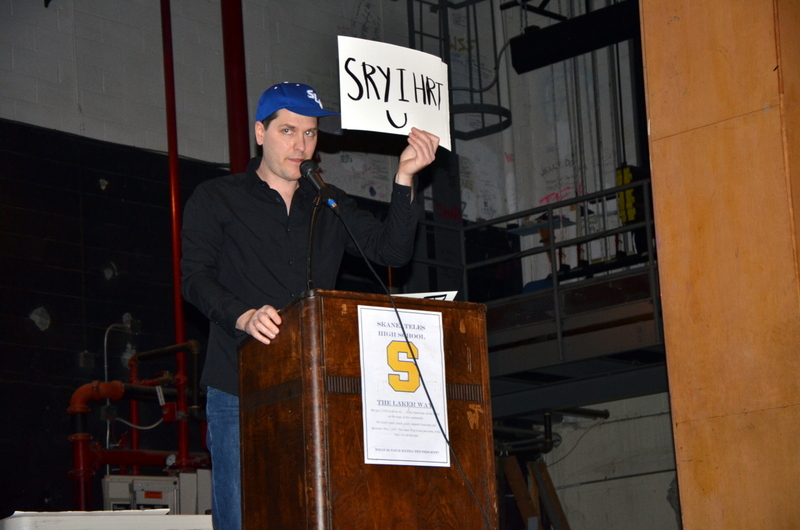 .
TBH (To Be Honest) is a one-man show about cyberbullying, teen dating violence and bystander intervention. STANDING BY, STANDING UP depicts four young men challenged by bullying. This highly acclaimed educational theater piece depicts various forms of bullying, following the interwoven stories of a compelling range of characters confronted by bullying and cyberbullying.
Collins is an award-winning actor, writer and solo performer. He has performed his educational one-man shows across the country, in a wide variety of venues, including public and private high schools, colleges, military bases, universities, churches, libraries, social work agencies, and youth detention centers.