Library Information
We look forward to seeing YOU in the library!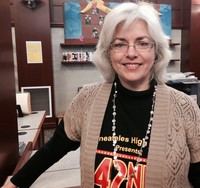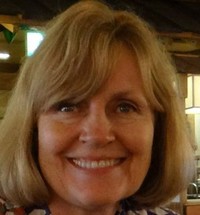 Mrs. Clary Mrs. Covell
Contact us:
315-291-2325 Circulation Desk
315-291-2326 Mrs. Covell
Library Hours:

7:30 a.m. - 3:15 p.m.


| | |
| --- | --- |
| Circulation: | |
| Books | 3 weeks |
| Audiobooks | 3 weeks |
| DVDs | 5 days |
| Reference materials | overnight only |
| Current periodicals | overnight only |
| Back issue periodicals | 5 days |
Overdue notices are sent to student homerooms. For more information about library policies, see the current Student-Parent Handbook.
Library Media Center Guidelines:
In order for the LMC to serve all students successfully, we need to observe the following rules:
Students in the library must be here to use the library resources or to study quietly.
The library environment must be quiet enough to support academic work and study at all times.
Occasional conversation may be necessary, but should be done in a low voice.
No more than 4 students may sit at a table.
No hat or head covering may be worn in the LMC.
No food or drink is permitted in the LMC.
Study Hall students may not socialize with or distract students in classes that are using the LMC. This includes classes that are using the library computer lab.
Students who wish to utilize the Internet must have a parent or guardian sign an Internet permission form prior to utilization of any library computer. Students are responsible for their behavior and communications over the computer network. Students who misuse LMC computer resources will have their user privileges suspended.
The LMC staff reserves the right to exclude students who fail to follow these rules, students who are disruptive, or students who abuse library resources.