Updates From Superintendent Knuth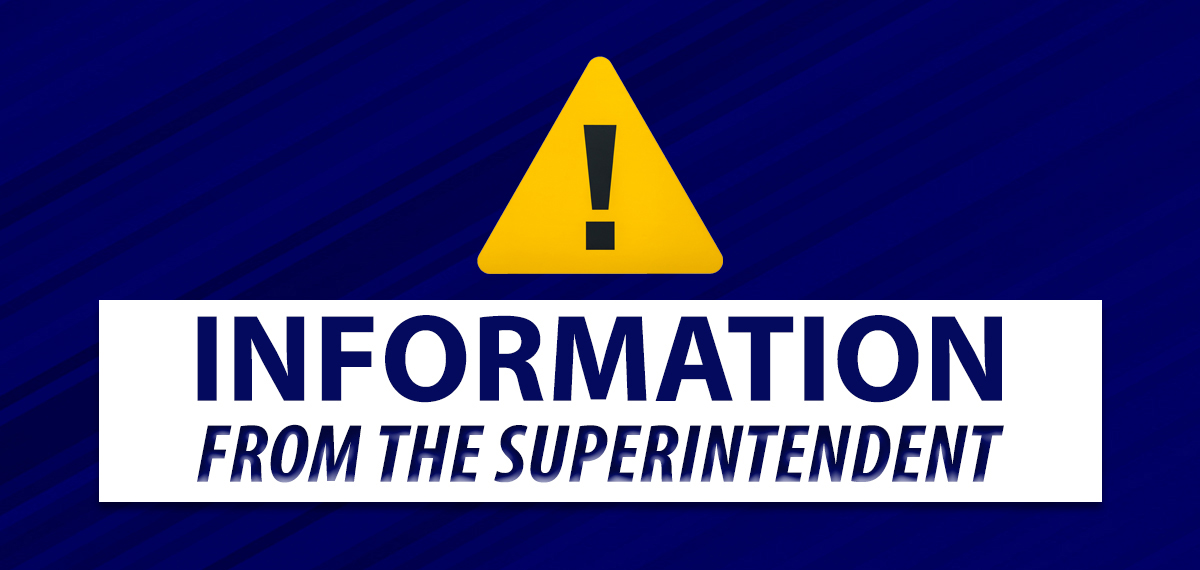 On this page, you will find important updates from Skaneateles Central School District Superintendent Eric Knuth. This includes letters to the community, reopening guidance, surveys, and more timely information as we receive it. We will post any new information from Mr. Knuth on this page before posting to social media.
Thank you for your support of our district in these complicated times.
August 3, 2020
July 30, 2020
July 29, 2020
July 21, 2020

July 20, 2020

July 14, 2020
Dear Skaneateles family,
At the bottom of this page are 2 important documents released yesterday by NYSED and the Governor's office in partnership with the New York State Department of Health. These documents provide guidance information and regulations for in-person instruction this fall. By July 31 each district must submit a plan to New York State detailing our plan to return with options ranging from a full scale reopening to the possibility that the Governor will decide in August to extend school closures into the 2020-2021 school year. While the ultimate decision will be made from the Governor's office, that decision will be informed by regional public health data. Given the restrictions highlighted in the documents included, it is highly likely that school in the coming year will involve some hybrid mix of both in person and on line instruction. We wanted to share these documents so we are all working from the same reliable information as we make plans together for the future of education at Skaneateles.
Last week we shared a survey to solicit your feedback and inform our work to improve online instruction. If you have not had the opportunity to complete this survey, please follow this link.
Student/Parent Survey
The survey will close at Midnight on July 15.
A back to school task force comprised of students, parents, and educators has been established to share information and discuss opportunities for improvement in online instruction and the overall student experience for Skaneateles students as we navigate the Covid-19 pandemic. The work from these meetings will be shared out regularly.
On behalf of our entire leadership team, we sincerely wish we had firm answers or a clear future for you, but until the final decision is made in August by the Governor, we will continue to plan for all eventualities. Your participation in this process is critical as we navigate all the challenges of the coming year together and we will continue to share reliable information as it comes in. Please take some time to complete the survey and read through these documents to digest all that will go into reopening this fall.
Stronger together,
Eric Knuth
July 8, 2020
Dear Skaneateles family,
Preparing for the coming school year requires us to consider multiple scenarios for what the return to school in September will look like for our children and families. Each option available to us will require us to navigate different challenges and with the absence of any guidance from NYSED or directives from our Governor's office we are required to prepare for all eventualities. While we are still without any guidance or directives, the Governor's office released information today specific to the proposed timeline for these decisions. It was communicated that they will share finalized return to school guidance by July 13
th
. School districts throughout New York must submit plans by July 31
st
and final decisions on reopening will be made by August 7. Throughout New York State, options being considered range from a full return to school in September, to continuation of entirely online instruction, to some hybrid combination of both models. We know how important these decisions are to your families as each scenario will impact life in different ways. We will communicate the moment we know more.
In March when this crisis began, we were forced overnight to change from the traditional in person instructional model to online education. This process was not without its challenges and we learned a great deal from March to June. As a parent of 4, I learned that each of my children responded to online instruction in different ways and required completely different levels of support. I learned that it can be extremely frustrating to navigate multiple sources of information in order to decipher what it was my children were responsible for. I learned that clear, concise and efficient communication is critical. Although online instruction can never be comparable to live teaching, it is safe to assume that online instruction will comprise some aspect of instructional delivery for the foreseeable future. To that end, we must continue to improve.
The following link (
Student/Parent Survey
) will take you to a student/parent survey designed to capture your experience during the COVID-19 closure in an effort to learn more about our community needs, to hear feedback and ideas for improvement, and to communicate in an open and transparent way the information that will guide both our professional development and instructional delivery in the coming school year. Please take some time to speak to your children and complete the survey. Your feedback is greatly appreciated and will help inform our work throughout the summer and the coming school year. In addition, this information will inform the work of our
back to school task force
comprised of students, parents, faculty, staff, administration, and members of our Board of Education. More information will be shared soon regarding the work of these teams.
On June 5
th
at a roundtable discussion facilitated by interim Education Commissioner Shannon Tahoe, nine domains were identified to help guide and inform our work in reopening schools.
These include:
| | | |
| --- | --- | --- |
| Health and safety | Multilingual/ bilingual learners | Budget/ Fiscal |
| Teaching and learning | Staffing and human resources | Transportation facilities and nutrition |
| Social Emotional needs | Special Education | Digital Equity and access |
The information gleaned from our survey and ongoing efforts to identify opportunities for improvement in each of the domains above will be critical as we work together to improve the quality of educational experience we provide to our children. No matter what obstacles we are forced to endure, we remain your faithful partners throughout this process and will always be
stronger together.
Sincerely,
Eric Knuth