Skaneateles High School Earns Gold Ranking by US News Report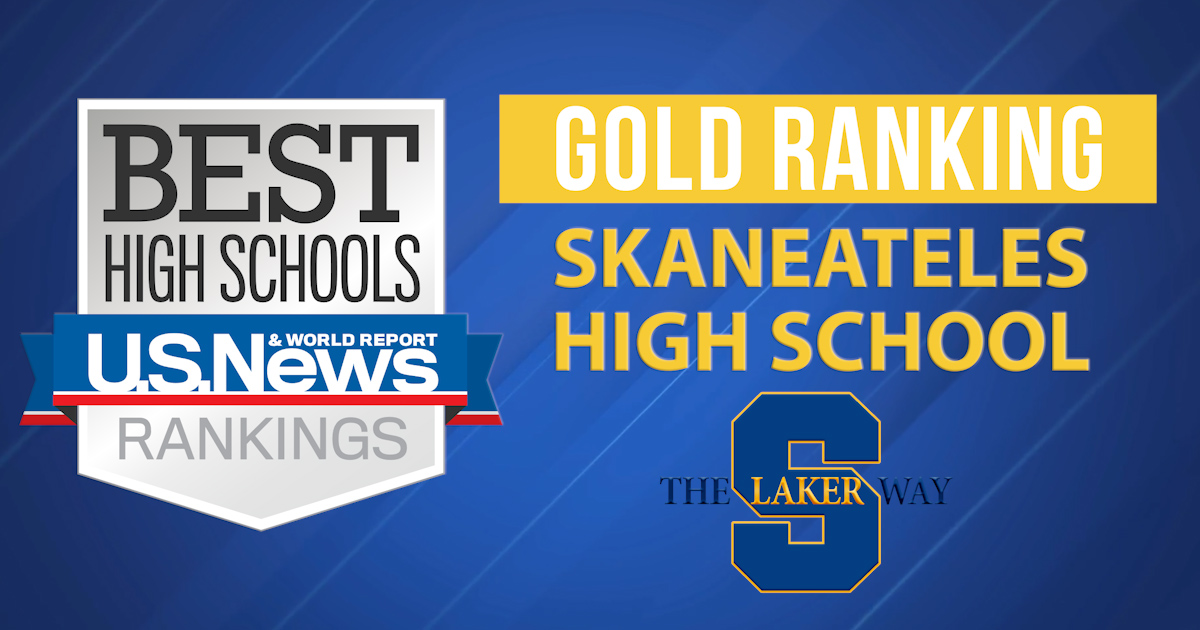 April 22, 2020

Skaneateles High School was recently given a gold ranking in the 2020 US News Report Best High Schools Rankings, receiving a 95 out of 100 score. The rankings were based on performance nationally and statewide out of nearly 18,000 schools.

Ranking factors include college readiness, college curriculum breadth index, math and reading proficiency, math and reading performance, and graduation rate.

Skaneateles High School Principal Greg Santoro said the district is incredibly proud of the collective efforts of the school's students, staff and parents in reference to the high results.

"Our commitment to every student has produced a track record of academic excellence and is a source of great pride for our entire school community. Together, we are better, and that is The Laker Way," Santoro said.

The high school finished second in the Syracuse area, receiving a score of over 95% in mathematics proficiency, reading proficiency, and graduation rate.