2019 SCSD Master Teachers Celebrated!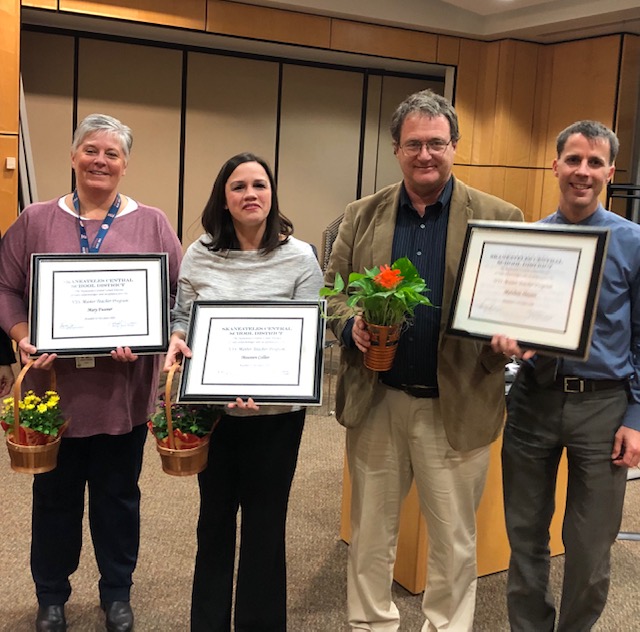 Congratulations to our 2019 STEM Master Teacher Recognition Recipients, Maureen Collier (MS/HS Science teacher), Mary Fussner (STEM Lab teacher at Waterman), and Matt Slauson (Technology and Engineering Teacher at the High School)!
These outstanding teachers have been recognized by Governor Cuomo's Master Teacher Program for their invaluable leadership and skills in STEM education.
Our three amazing teachers were among 228 teachers recognized this year. The Governor added that these recipients are "brilliant and dedicated teachers who have made an incredible, lasting impact on New York's future leaders."
Brian Cohen, SCSD STEM Coordinator, presented the awards at a recent Board meeting, and was joined by the Board in celebrating these phenomenal teachers.