Skaneateles Student Athletic Council Collecting Gently-Worn Shoes to Help Soles4Souls Fight Global Poverty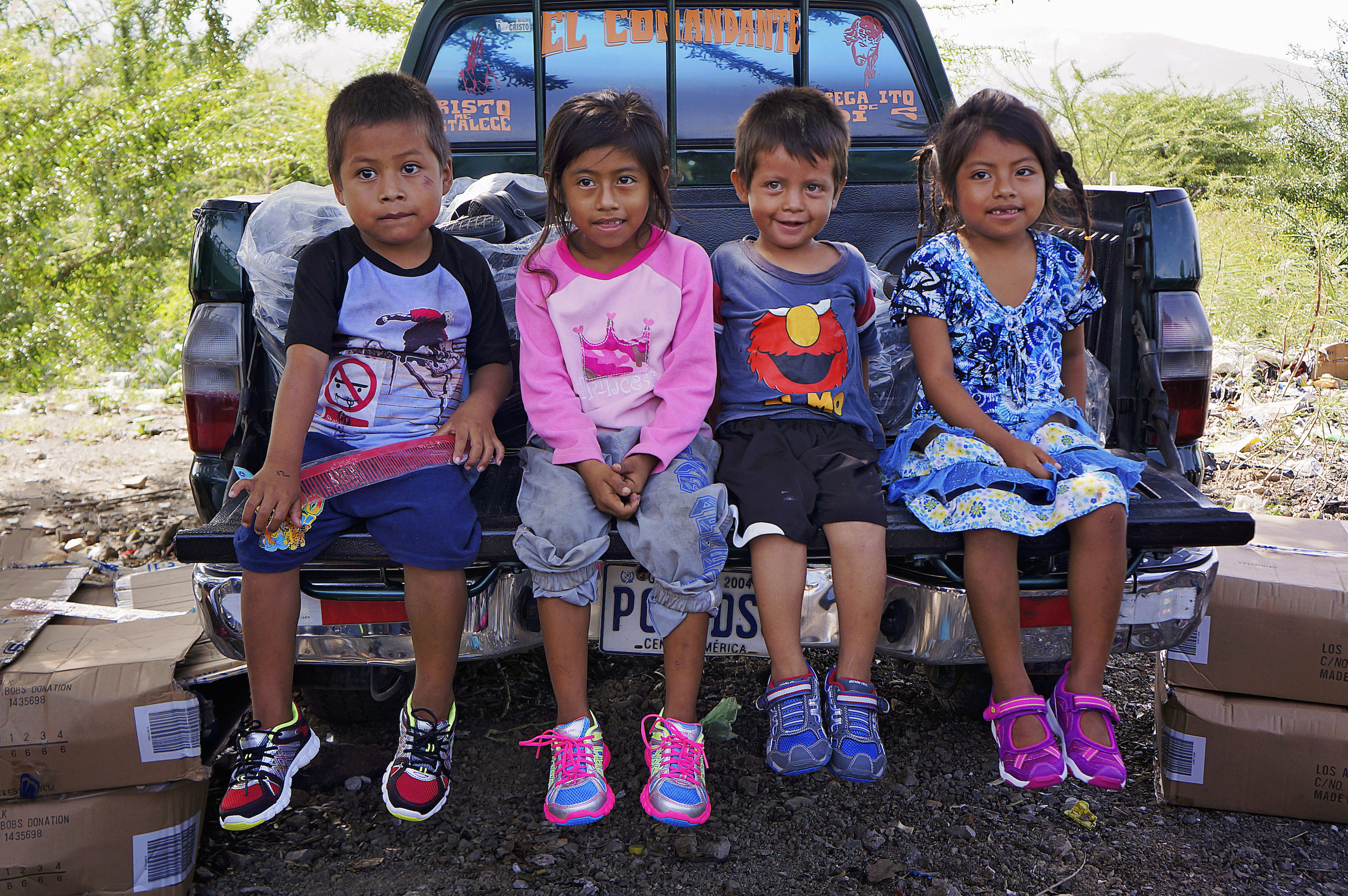 One person's unwanted shoes can help provide meaningful opportunities that many in developing nations need, which is why the Skaneateles Student Athletic Council has launched a shoe drive to collect one thousand (1,000) pairs of new or gently-worn shoes.
The shoes will be delivered to Soles4Souls–a non-profit social enterprise that creates sustainable jobs and provides relief through the distribution of shoes and clothing around the world. Founded in 2006, the organization has distributed more than 30 million pairs of new and gently-worn shoes in 127 countries.
The World Bank estimates that approximately 767 million people live on less than $1.90 per day. Many people living in extreme poverty simply do not have access to stable employment.
Soles4Souls' micro-enterprise programs offer a long-term solution to poverty through job creation in places like Haiti, Honduras and Sierra Leone. They also give a second life to unwanted shoes, keeping them out of landfills and protecting the environment.
I am a strong supporter of Soles4Souls' mission," said Tony DiRubbo and Georgia McSwain, Skaneateles students and Soles4Souls Ambassadors. "To know that we can create meaningful impact around the globe by simply collecting and donating what is otherwise destined for the trash is a really great feeling."
The shoes are sold for an average of $1 per pair to non-profit partners in developing countries, that provide business training to local entrepreneurs. The entrepreneurs purchase the shoes and are then able to start businesses of their own selling the product in their local marketplaces. This allows entrepreneurs the opportunity to earn a sustainable income, and ultimately purchase necessities like food, shelter and education.
The income generated by selling just one pair of shoes in Haiti can provide up to five meals for a family in need, whereas 30 pairs sold by an entrepreneur in Honduras can provide up to a year of schooling for a child. Revenue generated by Soles4Souls' micro-enterprise operations funds the organization's free distribution programs, that provide new shoes to people in need both in the U.S. and around the world.
"Millions of pairs of shoes lay idle in people's closets," said DiRubbo and McSwain. "Give those to Soles4Souls instead, and know that you are taking a step to help disrupt the cycle of poverty around the globe."
Skaneateles Student Athletic Council shoe drive for Soles4Souls information:
Between November 18th and December 20th, bring your new or gently-worn shoes of any kind to:
Any Skaneateles CSD school building main entrance
Grace Chapel, 1674 US-20, Skaneateles, NY 13152
Skaneateles YMCA, 97 State St, Skaneateles, NY 13152
St. Mary's Church, 81 Jordan St, Skaneateles, NY 13152
Ultimate Goal Family Sports Center, 3800 Lee-Mulroy Rd, Marcellus, NY 13108
For more information, please contact the athletic office at 315-291-2236
About the Skaneateles Student Athletic Council
The Student Athletic Council was developed as part of the Skaneateles Central School District's mission to provide positive and successful learning experiences for all students. Specifically, the athletic program offers a balanced educational approach with high expectations that challenge and motivate each student-athlete within a caring environment. The Council's purpose is to engender and sustain school pride/spirit, improve/beautify our athletic facilities, participate in community service projects, and promote a vision of the future for our athletic program. The council actively facilitates communication between student-athletes and the community of Skaneateles through various student driven activities, social media, and fundraising. Membership on the council provides student-athletes with problem-solving and critical thinking skills necessary to contribute and adapt to an ever-changing world. The school's staff, parents, Board of Education and community share the responsibility for this mission.
About Soles4Souls
Soles4Souls disrupts the cycle of poverty by creating sustainable jobs and providing relief through the distribution of shoes and clothing around the world. Headquartered in Nashville, Tennessee, the organization repurposes product to supply its micro-enterprise, disaster relief and direct assistance programs. Since 2006, it has distributed more than 30 million pairs of shoes in 127 countries and generated over $250 million in economic impact. A nonprofit social enterprise, Soles4Souls earns more than half of its income and commits 100% of donations to programs. Visit
soles4souls.org
for more information.