'Can the Principal' Food Drive a Major Success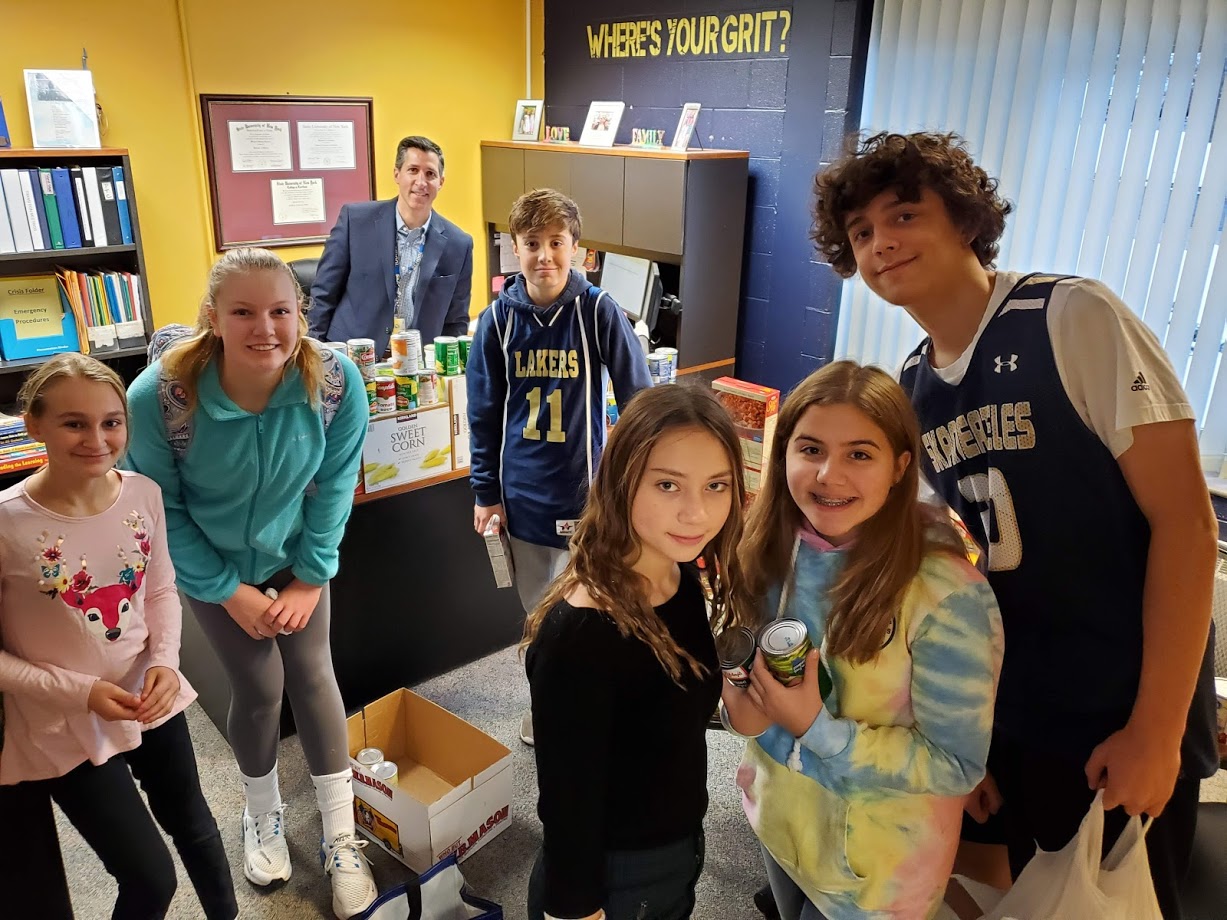 Skaneateles Middle School is helping to feed those in need this holiday season with the completion of a successful Can the Principal food drive. Families donated canned food to the point of completely filling up Principal Mike Caraccio's office.

"We are thankful to our Laker Club for arranging this and for how fortunate we are to live in such a caring and giving community," Caraccio said in a message to parents. "Our students really enjoyed being a part of giving to others and helping families need have a nicer Thanksgiving this season."

The food will be donated to those in need this holiday season.