PRINT: 2019 Shareholder's Report & Budget Review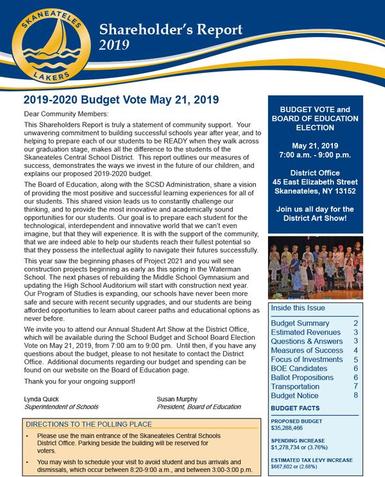 Please see the link below to print the 2019 Shareholder's Report from the Skaneateles Central School District. The Shareholder's Report includes a detailed preview of the 2019-2020 budget as well as details on this year's budget vote, which will be held on Tuesday, May 21 at the SCS District Office.
Hard copies of this report were also sent via mail on Wednesday, May 8, so keep an eye on your mailboxes.
PRINT HERE - 2019 Shareholder's Report