Annual District Art Show Running Until May 18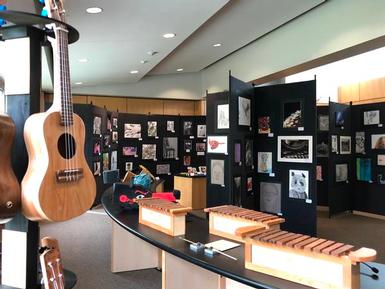 SKANEATELES, NY (May 15, 2018) - The annual District Art Show is taking place this week inside the Skaneateles Central Schools District Office, located at 45 E. Elizabeth St. Community members are encouraged to visit the show while voting on today's school budget and Board of Education elections from 7 a.m. to 9 p.m.

Featuring several pieces of art from students across the district, the show will run through Friday morning.

Attached are a few photos showing off the pieces on display.