Board of Ed Adopts 2018-2019 District Budget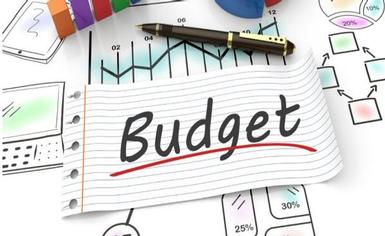 SKANEATELES, NY (April 11, 2018) – On Tuesday, April 10, the Skaneateles Central School District's 2018-2019 budget was adopted by the Board of Education, finalizing the budget adoption process that began in October of 2017.
The adopted budget carries an anticipated tax levy increase of 3.75%, although the district's tax cap for this year was 4.44%.

State law refers to a "2% tax cap", which is quite misleading, as the actual cap for each district is based on an eight-step calculation that fluctuates from year to year. For example, since 2012 the Skaneateles Central School District tax cap has ranged from a low of .09% to a high of 6.25%.
The newly adopted budget maintains and enhances the programming that has been instituted under state regulations and the district's own strategic plan, and also maintains its existing instructional staffing levels, which serve the district's increasing overall enrollment.
A new area of funding this year is for school safety and security interventions.
On Tuesday, the Board directed district administration to establish a Community Advisory Committee to guide the administration on developing recommendations for the improvement of school safety and security. The committee's recommendations may result in suggestions for additional staffing including an additional counselor or social worker, a school resource officer, a teacher for a specialized instruction area or a variety of other possible options.
The recommendations could also result in additional research-based programming being initiated within the district to better serve the needs of our students.
The budget will now move before the community on Tuesday, May 1 as a part of a community budget informational meeting, which will be held in the Skaneateles Central School District board room at 45 East Elizabeth St., beginning at 7 p.m.

Two weeks later on Tuesday, May 15 the community budget vote and school board election will take place from 7 a.m. to 9 p.m. in the Skaneateles Central Schools District Office.
A complete listing of approved budget documents, including a detailed look at the overall budget and all three propositions, is available on the Skaneateles Central Schools website under the announcement section, located in the top right hand corner of the site.
A direct link can be found here: 2018-2019 Budget Process
Keep in touch with events and happenings in relation to the Skaneateles Central School District by visiting online at www.skanschools.org or following the district's Facebook page at www.facebook.com/Skaneateles.Schools/.