Big Fish Author Daniel Wallace to Visit SHS
---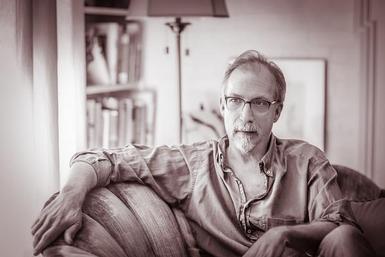 SKANEATELES, NY (February 13, 2018) – American author, Daniel Wallace, best known for his 1998 novel Big Fish: A Novel of Mythical Proportions will be a guest of Skaneateles High School on March 1-2.

Born in Birmingham, AL in 1959, Wallace has had a series of novels published including Ray in Reverse, The Watermelon King, and Mr. Sebastian and the Negro Magician.

Big Fish: A Novel of Mythical Proportions was adapted for the movie screen by director Tim Burton in 2003 and stars Ewan McGregor, Albert Finney, Billy Crudup, Jessica Lange, and Marion Cotillard.

In 2013, Big Fish was also adapted into a Broadway musical.

Since Big Fish, his first published novel, Wallace's works have travelled around the world and have been translated into as many as two dozen different languages.

Wallace is currently the J. Ross MacDonald Distinguished Professor of English at the University of North Carolina at Chapel Hill, his alma mater, where he directs the Creative Writing Program.

To learn more about Daniel Wallace visit online at www.danielwallace.org.

Keep in touch with events and happenings in relation to the Skaneateles Central School District by visiting online at www.skanschools.org or following the district's Facebook page at www.facebook.com/Skaneateles.Schools/.