VIDEO: Budget Matters - School Bus Replacement Plan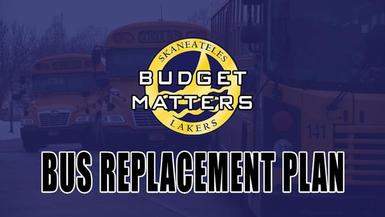 Dear Parents, Guardians and Community Members,
Based on the positive feedback that we received from the Video Series on Project 2021, we wanted to present a new series, "Budget Matters", which focuses on our budget development and critical areas of investment for the school district.
The first video highlights our School Bus Replacement Plan that we began implementing two years ago. As you watch each video in the series, we encourage you to send us your feedback and let us know if the information is helpful to you or if there are ways that we can improve our planning and communication.
On behalf of the Board and the Administrative Team, we thank you for your continued support of our students, staff, and district.
Sincerely,
Ken Slentz, Superintendent of Schools