Interact Cookie Drive Adds Sweetness to Holidays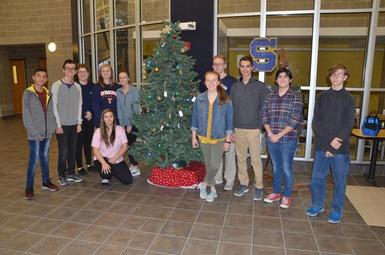 This event has been POSTPONED until Thursday, December 14. Same time and location.

Join the Interact Club for its annual Holiday Cookie Drive as they help to add sweetness to the Skaneateles Outreach holiday gift baskets for area families in need.

Donate a dozen (or two) baked or purcahsed cookies and deliver them to the middle school or high school office, or room 206 in the high school on Wednesday, December 13 from 7:30 a.m. to 2:30 p.m. Area churches and other groups may collect in another place and deliver as a group to the Commons area at 2:30 on December 13 or arrange for a pick-up by an Interacter by calling (315) 729-1852.

Everyone is welcome to see the magic unfold during the packaging of the cookies beginning at 2:30 p.m. on December 13 in the Commons.

The Interact Club thanks ALL of the Santas out there for your support!

REMINDER: Giving Tree presents are due on December 11!