Interact Club Sponsors ShelterBox Display in HS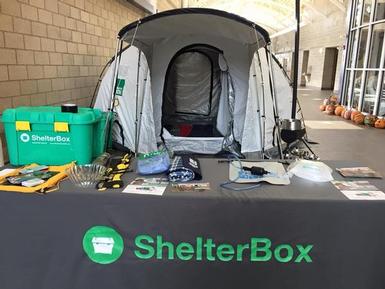 Below are photos of Skaneateles HS and MS students viewing a display called ShelterBox, set up in the High School Commons.

Shelterbox is an international relief charity that provides immediate assistance to people affected by disasters such as earthquakes, volcanic activity, flooding, hurricanes, cyclones, tsunamis, or conflict. In partnership with Rotary, ShelterBox is assisting people throughout the world, said Tom Deuson, a Rotarian who met with Skaneateles students as a part of the display.

The display is sponsored by the Interact Club, which is affiliated with Skaneateles Rotary, which has purchased two of the $1,000 shelters so far. Donations to this year's Haunted Hallways will go toward ShelterBox.