SCS to Hold Children's Media Consumption Forum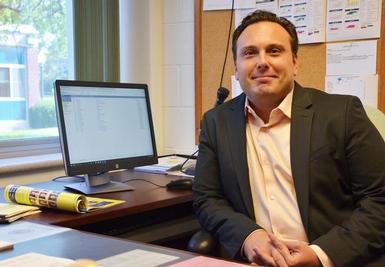 WHEN: 7-8 p.m. - Wednesday, October 18
WHERE: Skaneateles High School Auditorium, 49 E. Elizabeth St., Skaneateles
COST: FREE and open to elementary parents and students and any interested community members

By: Kelly Rocheleau, auburnpub.com - The Skaneateles Central School District wants to open a dialogue with parents about their children's time in front of screens, in light of the ever-expanding media landscape.
A forum on students' media consumption will be held Wednesday night at the Skaneateles High School auditorium. Christopher Casler-Goncalves, principal of State Street Intermediate School and Waterman Primary School; Kelly Whitney, chief product and partnerships officer of educational technology company iCivics; and State Street school counselor Abbie Paine will all speak at the event.
Casler-Goncalves said the event is meant to arm people with quality data on what does or doesn't qualify as a healthy media intake for children and its affects and to dispel misinformation on the topic. He hopes to have a discussion with families on what to do to manage media consumption among children, both in school and at home, to be "on the same page" with parents.
The principal said the district's middle school and high school have been working with families to ensure students are learning safely and productively with technology. He said the forum came about from conversations with Whitney, who has a child in the district.
Casler-Goncalves said he believes media can be used to benefit children, as he said students use educational apps and other forms of media in the schools.
He said Friday he has a great deal of interest in the topic, noting he sent a survey to elementary school parents Oct. 10 on their child's screen habits to gauge parents' thoughts. He said he received 61 responses at the time. Casler-Goncalves said the main concerns parents expressed were that their child might have access to unsafe or inappropriate content, how much media their child is consuming and the possibility of their child having "device addiction."
Many respondents said their children use a device at home about one to two hours a day. Two to four hours a day was the second most selected option on the survey. Another question asked was what their child uses devices for, with the most frequent response being entertainment.
Casler-Goncalves is interested in getting families' perspectives Wednesday.
"The district wants to take any steps we can to make sure our students are navigating the tech world safety," he said.