Walk to School Day Oct. 4 Promotes Healthy Living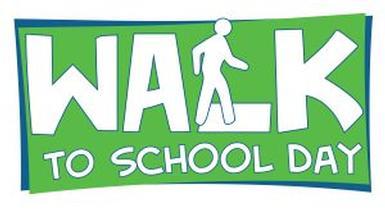 SKANEATELES, NY (October 2, 2017) – The Skaneateles Central School District and the Skaneateles Elementary Parent Teacher Committee are excited to take part in International Walk to School Day on Wednesday, October 4.
Walk to School Day is an annual event that promotes the benefits of walking and bicycling including the importance of physical activity, teaching safe pedestrian and bicycling skills to children, awareness of the walking and cycling community, concern for the environment, reducing traffic congestion, pollution, and speed near schools, as well as sharing time with community leaders, parents, and children.
Learn more about joining children and adults around the world to celebrate the benefits of walking and bicycling by visiting online at www.walkbiketoschool.org.
District residents are reminded that Project 2021, the district's proposed capital improvement project, will be up for vote on Tuesday, November 14. A full listing of Project 2021 details are listed under the Project 2021 quick link at www.skanschools.org. More information will be out on the pending project in the coming weeks.
Keep in touch with events and happenings in relation to the Skaneateles Central School District by visiting online at www.skanschools.org or following the district's Facebook page at www.facebook.com/Skaneateles.Schools.