VIDEO-PHOTO GALLERY: Ride for Missing Children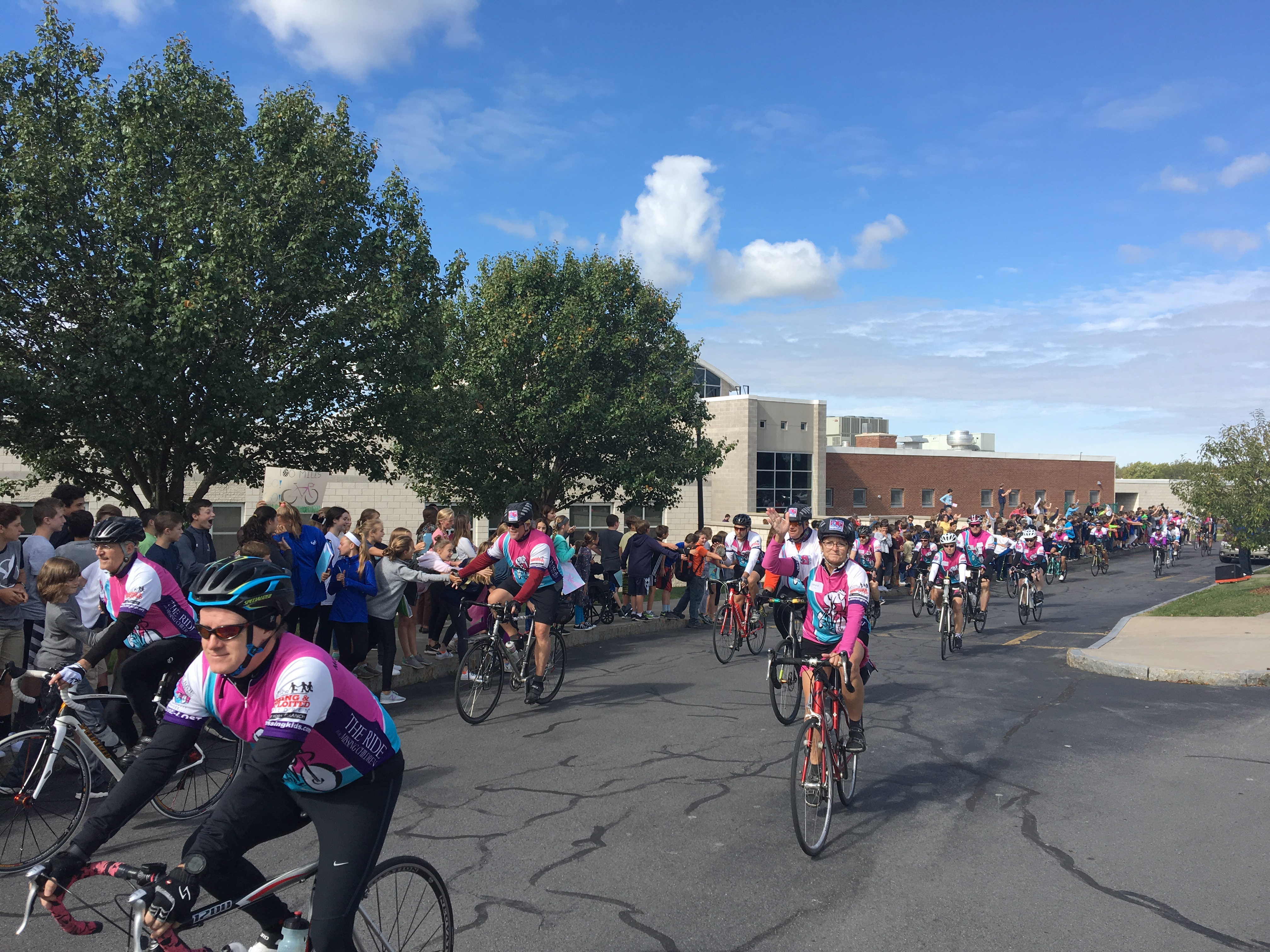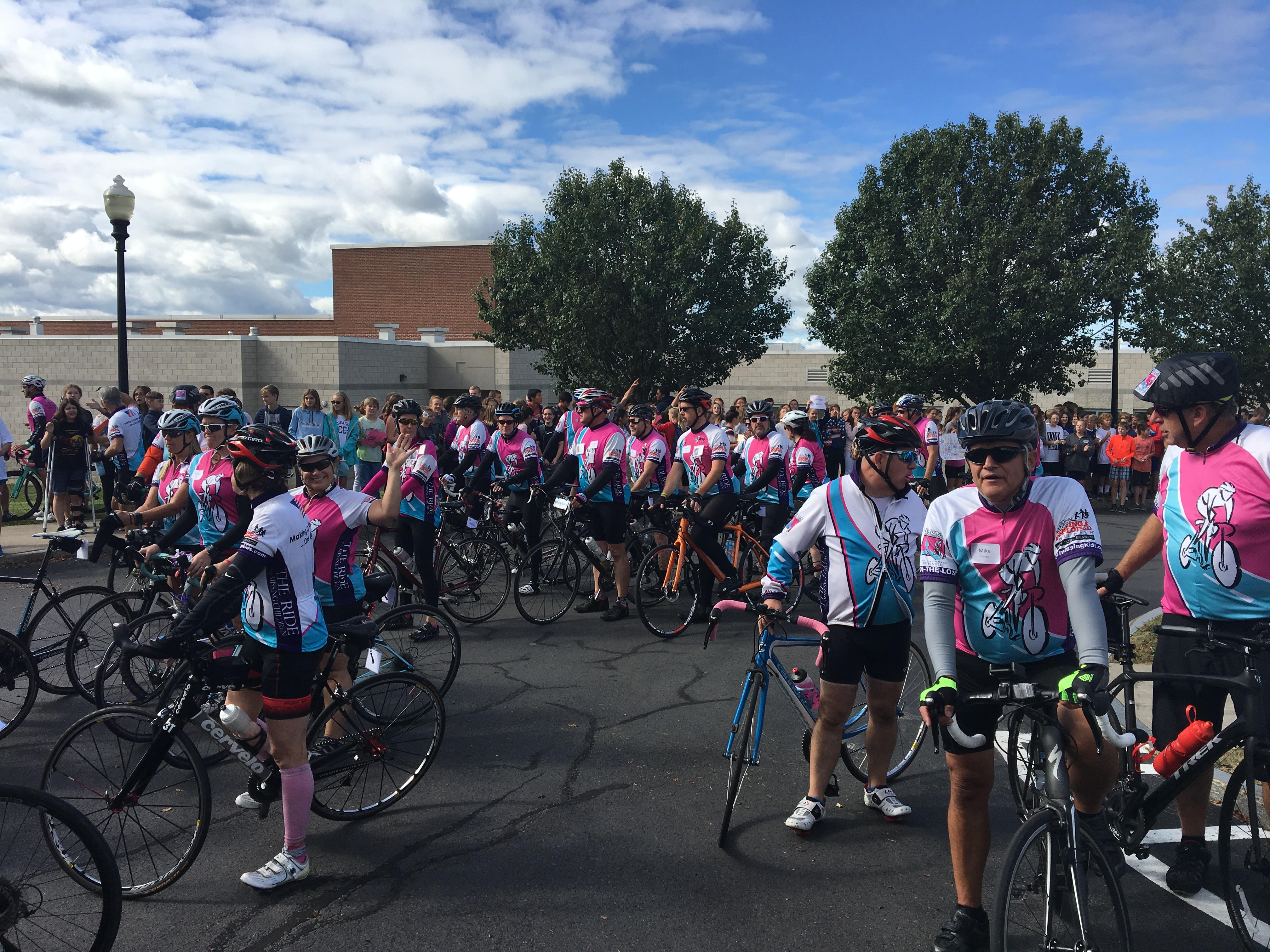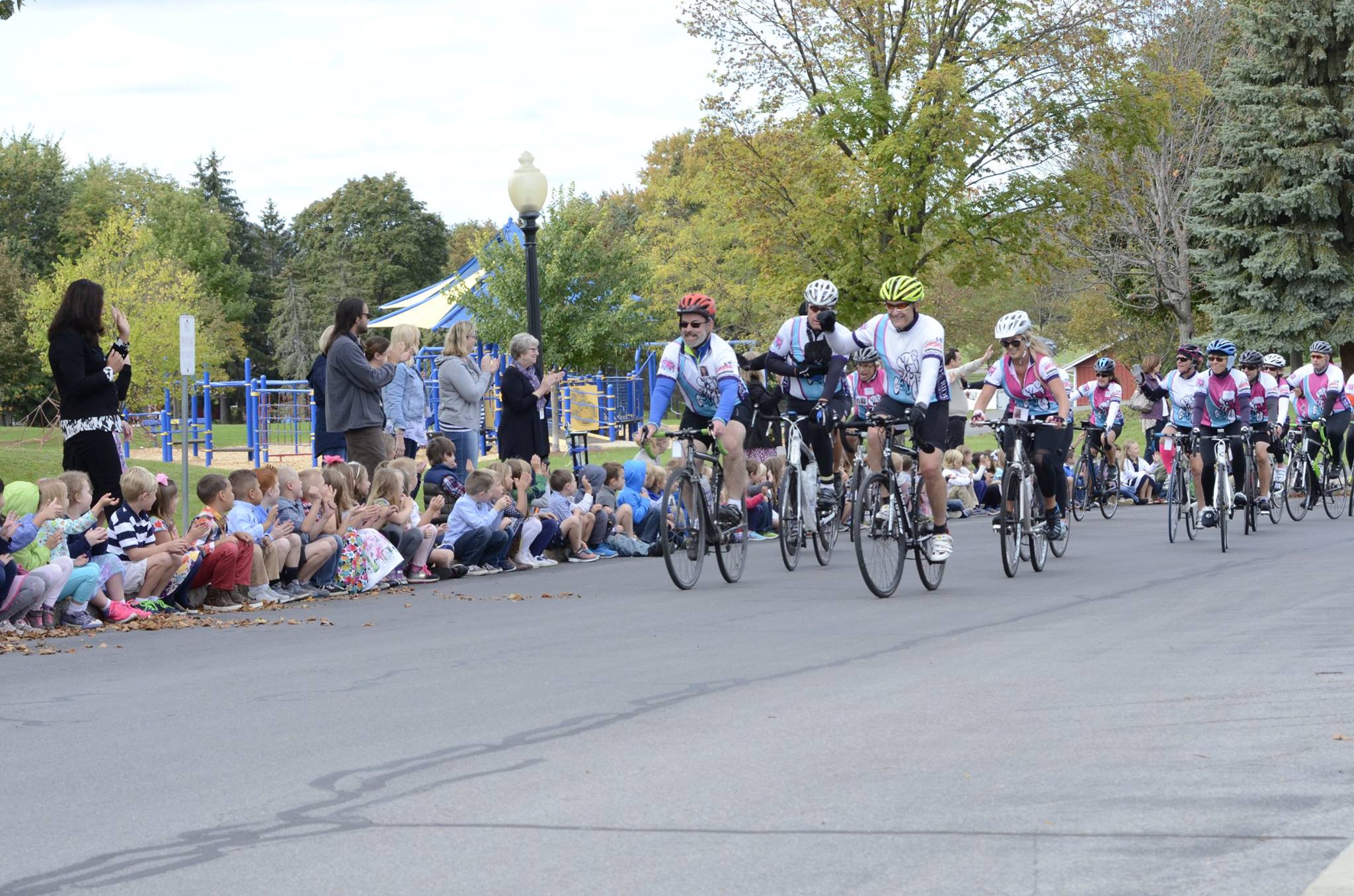 Bike Riders Raising Money for Child Safety Education Visit Cayuga County - Area Schools Including Skaneateles Middle School - By: Kelly Rocheleau, www.AuburnPub.com
ELBRIDGE — Around 100 biking volunteers for the 15th Annual Syracuse Ride for Missing Children were greeted by cheering, sign-wielding Elbridge Elementary School students Friday morning.
The students were lined up at the front of the school to support the riders, who also had police escorts and others with them. The cars' blaring police sirens prompted even more bouncing and smiling from the children.
The 100-mile ride featured volunteers on bikes to acknowledge missing children, drum up attention for child safety education and to raise funds for education programs focused on preventing child abduction and sexual exploitation.
Jordan-Elbridge Middle School Associate Principal Mary Madonna, who was set to ride for the event with fellow Jordan-Elbridge staff members Happy McClurg and Lorraine Jewsbury, spoke Wednesday about the event.
Madonna and her fellow "J-E Soaring Eagles" team members were set to take on a 50-mile trek as opposed to the entire journey. The educator — who said she has done 10 previous missing children rides — acknowledged the seriousness of the event but said she believes in the importance of the education pieces students are shown.
For example, the National Center for Missing & Exploited Children's New York office, which sponsored the ride, held a presentation for Elbridge elementary students Wednesday. The presentation went over safety tips like what to do if they are approached by a stranger at a grocery store or a park.
Madonna said Wednesday each rider was meant to raise at least $300 for the event. She said she had raised $296 at the time, but joked that she felt she'd be able to meet the goal.