As Seniors Graduate, New Kindergarten Class Enrolls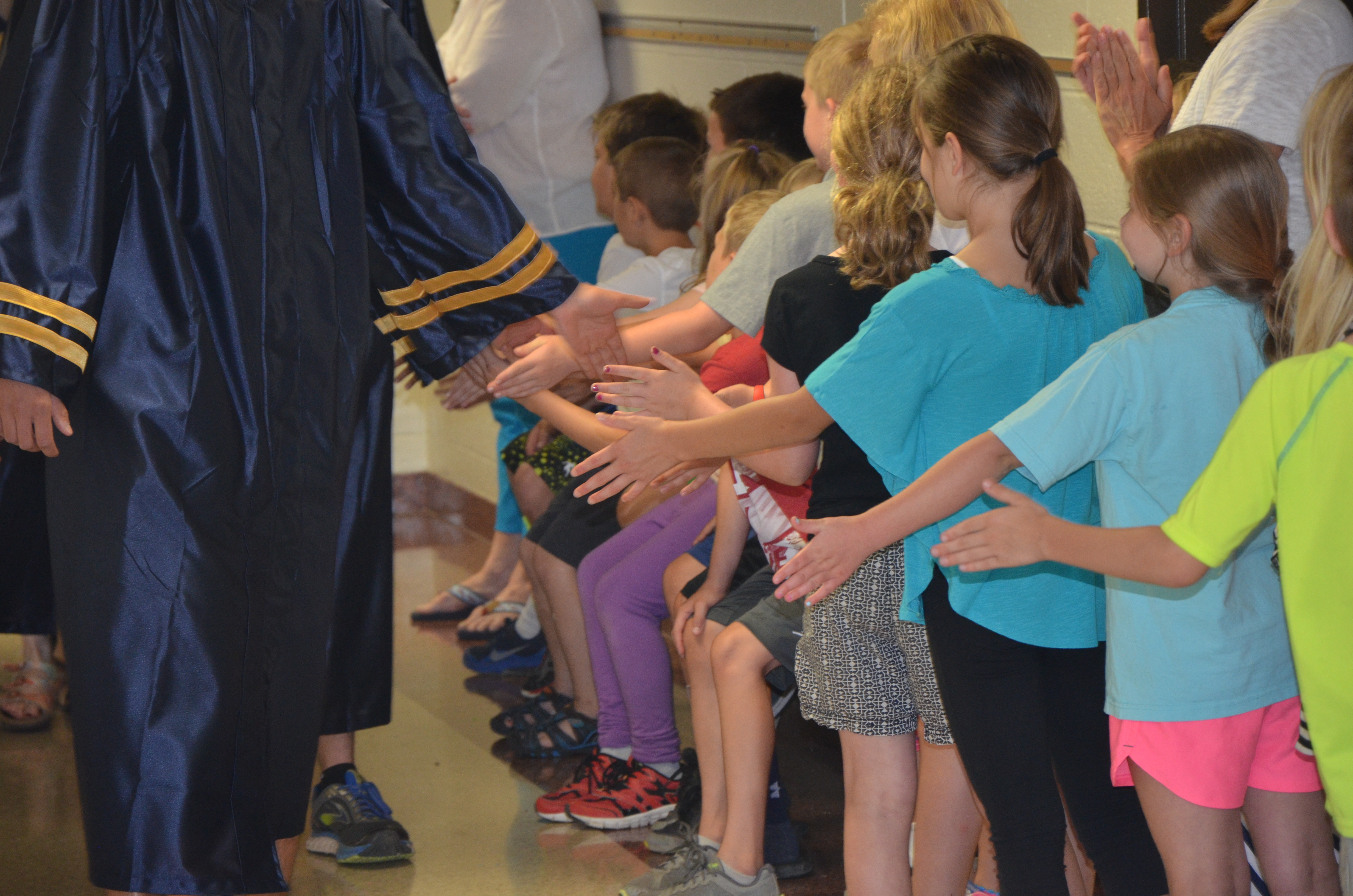 Recently, graduating seniors took the Laker Way Walk, visiting K-2 students at Waterman Primary School. As our seniors' tenure comes to an end, a new class of Kindergarten students is ready to begin.


SKANEATELES, NY (June 29, 2017) – With the 129 student Class of 2017 having officially graduated from Skaneateles High School on Sunday, June 25 in Clift Park, an all-new Kindergarten class is ready to move into Waterman Primary School along with new elementary principal, Christopher Casler-Goncalves.

Based on an increase in enrollment in this year's Kindergarten class, Waterman Primary School will see a few logistical changes within its halls. In order to accommodate the additional new kindergarten classroom, along with some other exciting classroom changes, the District Offices will be relocated back to their previous location at 45 East Elizabeth Street beginning July 13th.

Over the summer, you can stay in touch with events and happenings in the Skaneateles Central School District by visiting online at www.skanschools.org or by following the district's Facebook page at www.facebook.com/Skaneateles.Schools. The first day of school will be Wednesday, September 6! Enjoy the summer!