Joseph Capozza Earns COSBA Award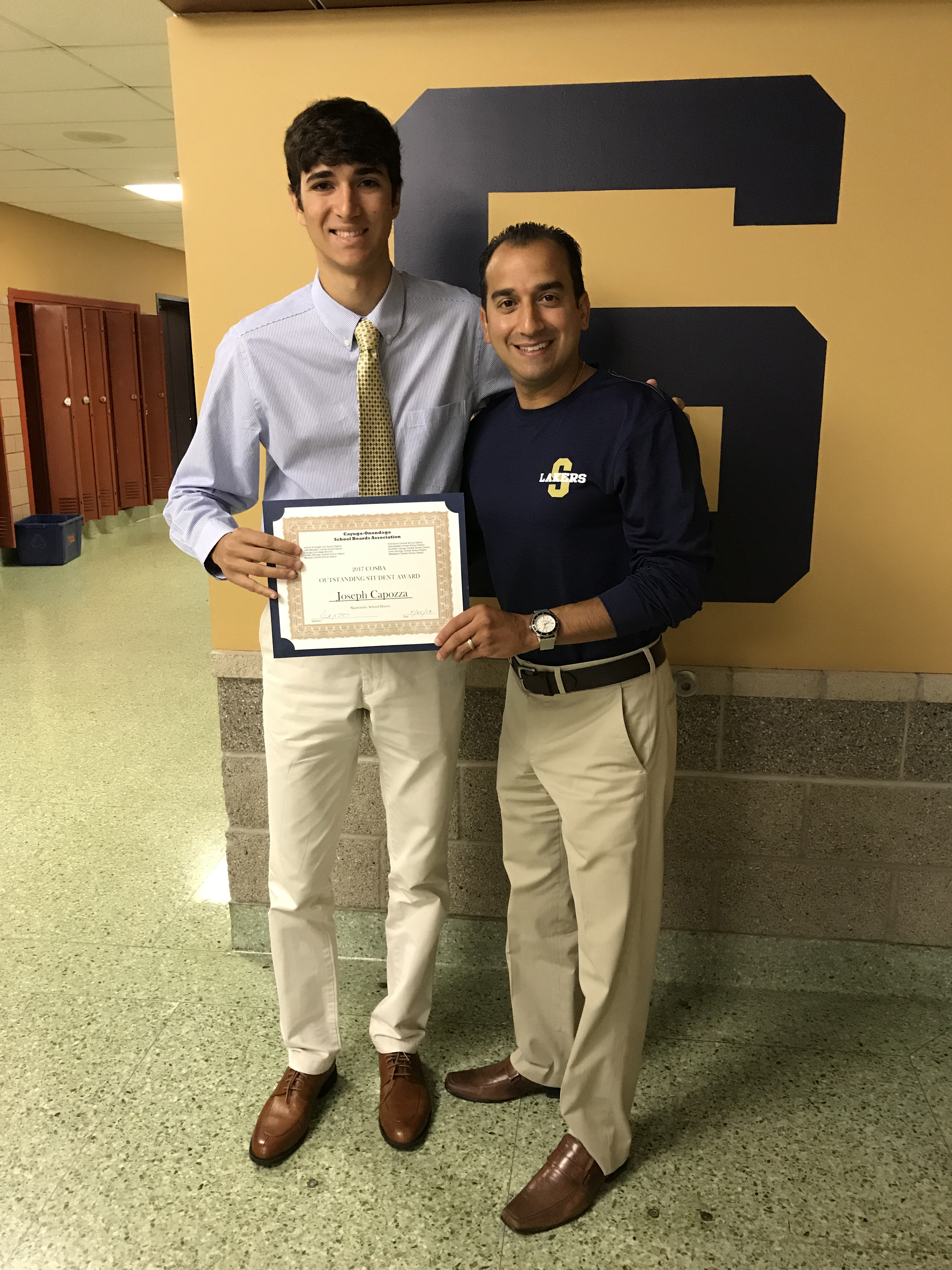 SKANEATELES, NY (June 16, 2017) – Senior Joseph Capozza was selected as the Cayuga-Onondaga School Board Association Award recipient for the Skaneateles High School Class of 2017.

Capozza will attend UC Berkeley in the fall where he will study Chemical Engineering.

"Joe exemplifies "The Laker Way", said Skaneateles High School Principcal, Gregory Santoro. "He gives 100% of himself in everything he does by demonstrating the qualities that Skaneateles High School strives to instill in its students. We wish him the very best of luck and hope that he will return now and then to share his many successes with us."

Described as intelligent, enthusiastic, organized, passionate, and genuine; Capozza's work ethic and attitude are admired by his classmates, teachers, coaches, and younger students in the district.

A member of the high school orchestra, Capozza participated on the sports field as well as dedicating time to community service and volunteer efforts.

Each year the Cayuga-Onondaga School Board Association honors outstanding school board members, teachers, administrators, support staff, and, most importantly, students for their accomplishments.

After reviewing submitted nomination forms highlighting the laudable contributions to the educational community which they belong to, the COSBA awards committee selects winners.

The Skaneateles Central School District applauds the accomplishments of Joseph Capozza and wishes him the very best in the future.

Keep in touch with events and happenings in relation to the Skaneateles Central School District by visiting online at www.skanschools.org or following the district's Facebook page at www.facebook.com/Skaneateles.Schools.