HS Students Collaborate to Build Storage Boxes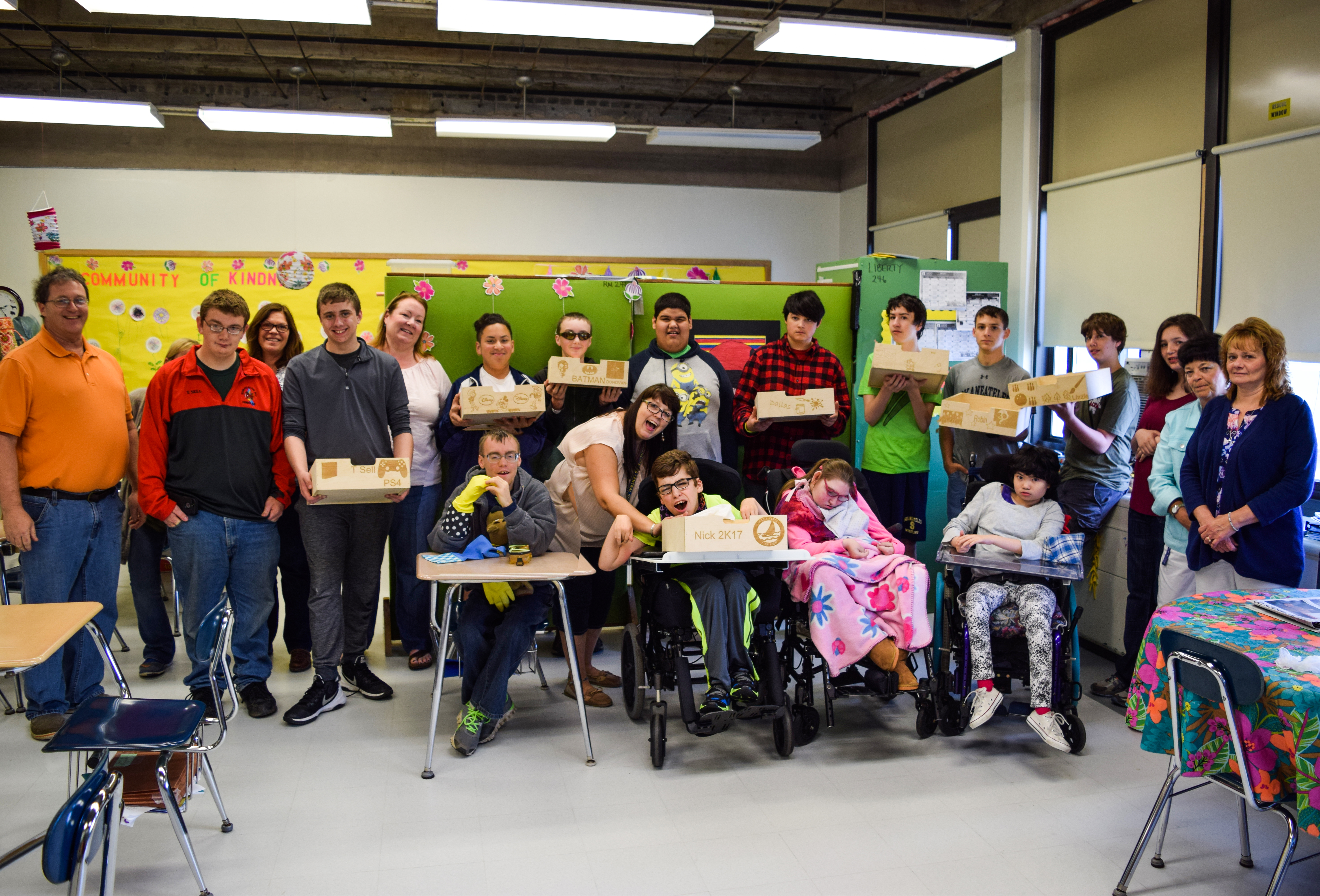 Luca Kunz photo
SKANEATELES, NY (June 9, 2017) – Students in Matthew Slauson's Design and Drawing for Production class recently collaborated with student's from Randy Liberty's class to design and build custom storage boxes.
The project was designed to be customer based, as students were put to the task of building the boxes to meet the needs of a customer or client while also designing a logo for the front of the box.
DDP students would design their logos, interview their customers, and build the boxes as a mass production.
Teachers, students, and aides all worked as a team to create the logos and pieces.
"It was awesome to see everyone working together to create something and learn about each other in the process," said Slauson.
Keep in touch with events and happenings in relation to the Skaneateles Central School District by visiting online at www.skanschools.org or following the district's Facebook page at www.facebook.com/Skaneateles.Schools.