Kush, Wulff Earn Youth Leadership Recognition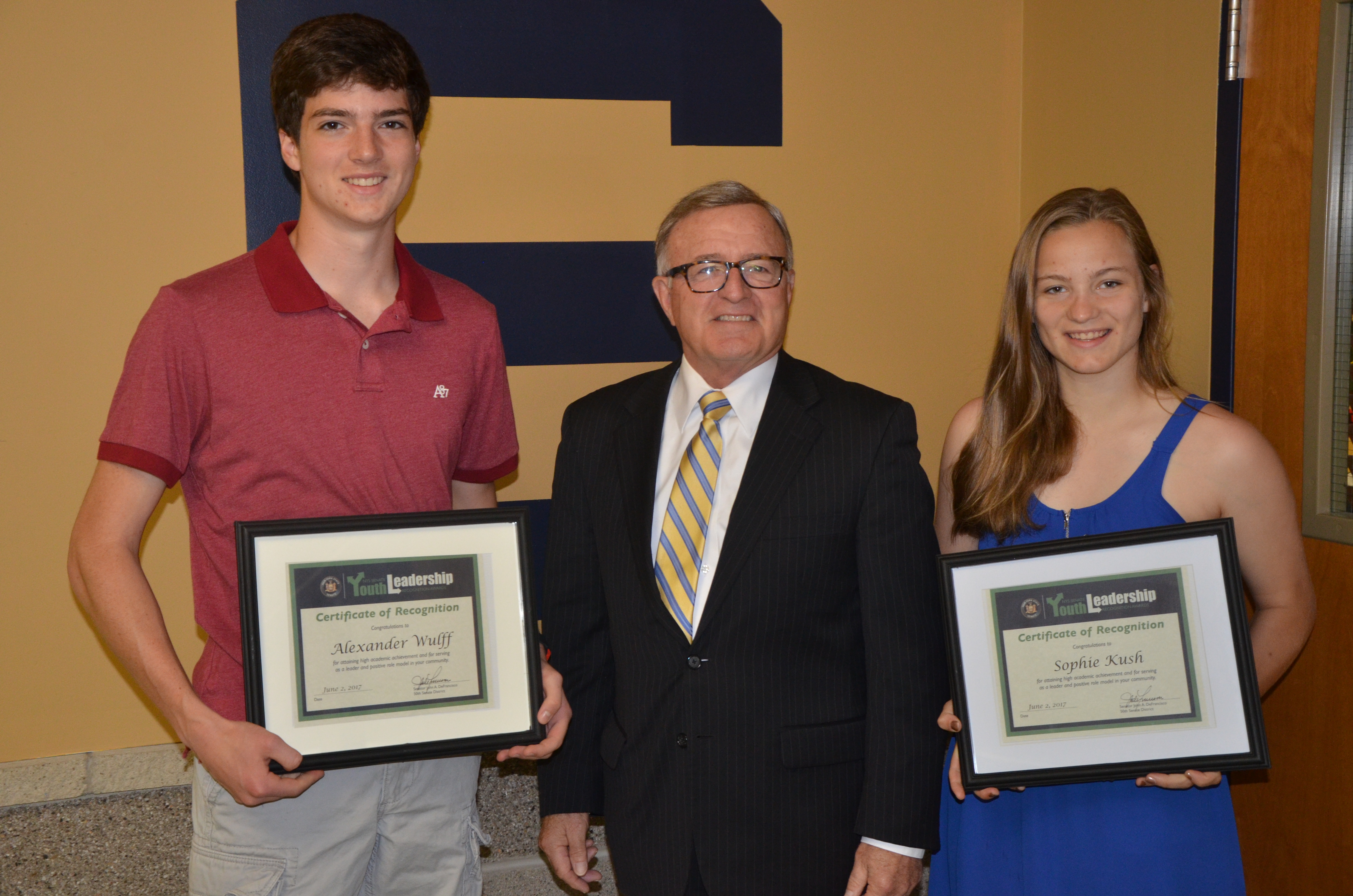 SKANEATELES, NY (June 9, 2017) – New York State Senator John DeFrancisco presented Skaneateles High School seniors Sophie Kush and Alex Wulff with Youth Leadership Recognition Awards on Friday morning at Skaneateles High School.
The Youth Leadership Recognition Awards recognize outstanding young students who will become future leaders in the state of New York.
The program is designed to highlight and celebrate well-rounded students who excel academically and have exhibited leadership through extracurricular or volunteer activities.

Kush and Wulff were presented with a congratulatory letter, a handshake and chat with Senator DeFrancisco, and an official certificate of recognition.
Kush, the Class of 2017 Salutatorian, will attend Brown University in the fall.
Wulff, a documented inventor who was recently featured in the Skaneateles Middle School's Windows Project, will continue his studies at Harvard University.
The Skaneateles community will celebrate the Class of 2017 at their commencement ceremony which will be held in Clift Park on Sunday, June 25 at 1 p.m.
Keep in touch with events and happenings in relation to the Skaneateles Central School District by visiting online at www.skanschools.org or following the district's Facebook page at www.facebook.com/Skaneateles.Schools.