Windows Videos Hit Big Screen for 'Oscars' Viewing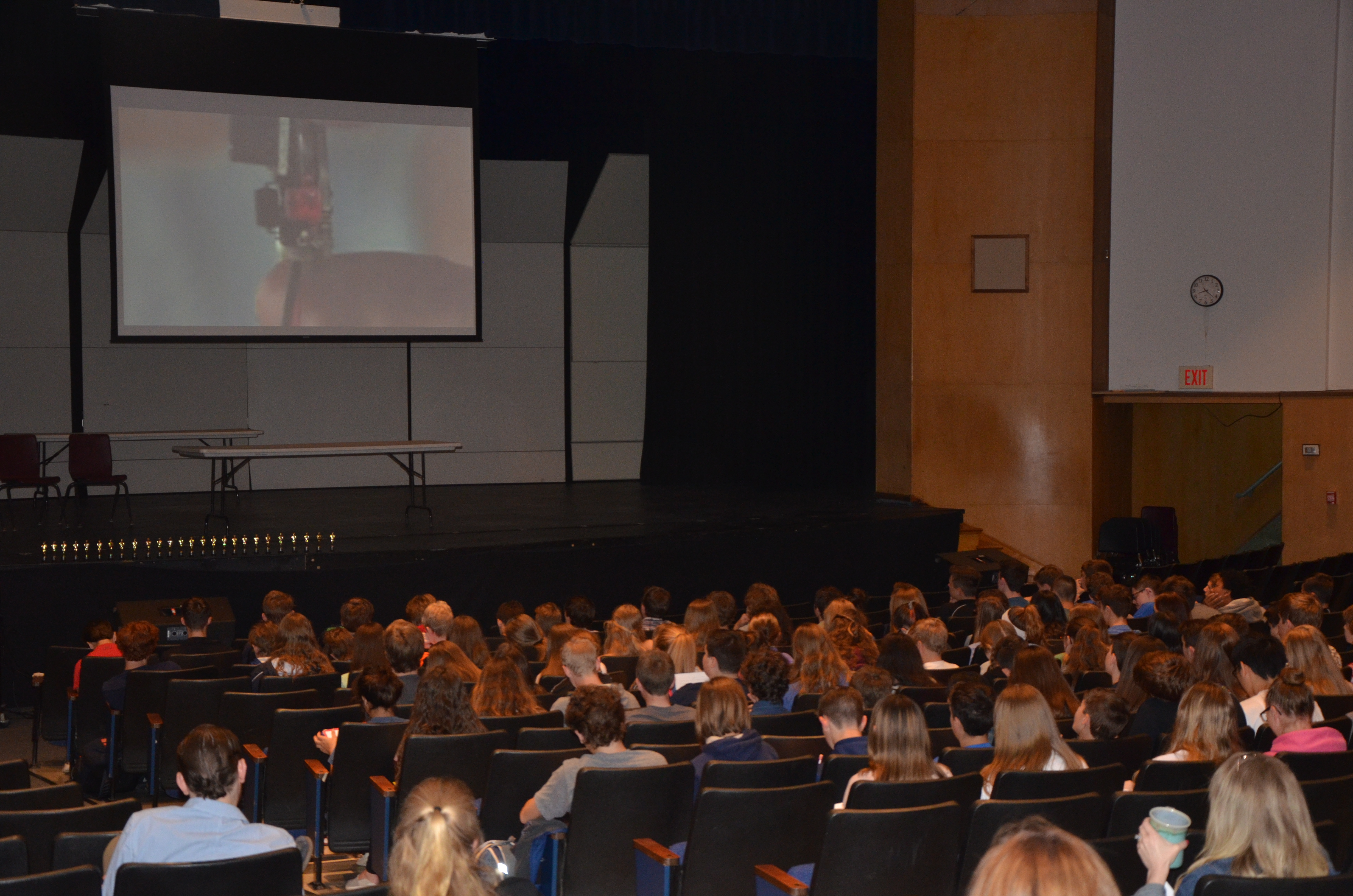 SKANEATELES, NY (June 8, 2017) – Videos from the Skaneateles Middle School Windows Project hit the big screen on Thursday morning in the Skaneateles High School auditorium as a part of the project's annual 'Oscars' viewing.

Students, faculty, staff, and community members all gathered to celebrate the hard work of the eighth grade class, and also learn more about several members of the Skaneateles community.

Since 2004, social studies teacher Jim Ryan has put eighth grade students to the task of interviewing local community members on video as a way to not only enhance their technical skills but to also better understand the meaning of civil participation and to simply tell very compelling stories.

The Windows Project works to bring the past to life with the stories of real people who have been around long enough to know when times were different. It allows students to learn the stories of people who have been compassionate, creative, generous, and courageous.

"This program came about from a project that we once did interviewing World War II veterans," said Ryan. "As time went on we had to transition away from experiences of WWII, as the veterans began to age, so we decided to interview people in our local community who have helped make our world a better place."

Among those interviewed this year include Skaneateles Central Schools Superintendent Ken Slentz, Director of Innovation/Instructional Design/Technology at SCS Paul Blair, as well as journalist Carrie Lazarus, World War II veterans Jack Howard, John Manilla, and Lew Reid, award-winning film maker J.W. Simmons, and childhood friend of Anne Frank – Lia Bates.

With the development of the Zoom Room at the Skaneateles High School, put together by administration and the Skaneateles Education Foundation, students are now able to work with modern video editing components such as Final Cut Pro and iMovie to put together a polished final product.

A total of 34 Windows Project videos were featured on Thursday, displaying the work of more than 150 students.

Keep in touch with events and happenings in relation to the Skaneateles Central School District by visiting online at www.skanschools.org or following the district's Facebook page at www.facebook.com/Skaneateles.Schools.
Student vides can also be viewed online at www.skanschools.org/districtpage.cfm?pageid=381.