Sixth Grade Book Fair Kickstarts Summer Reading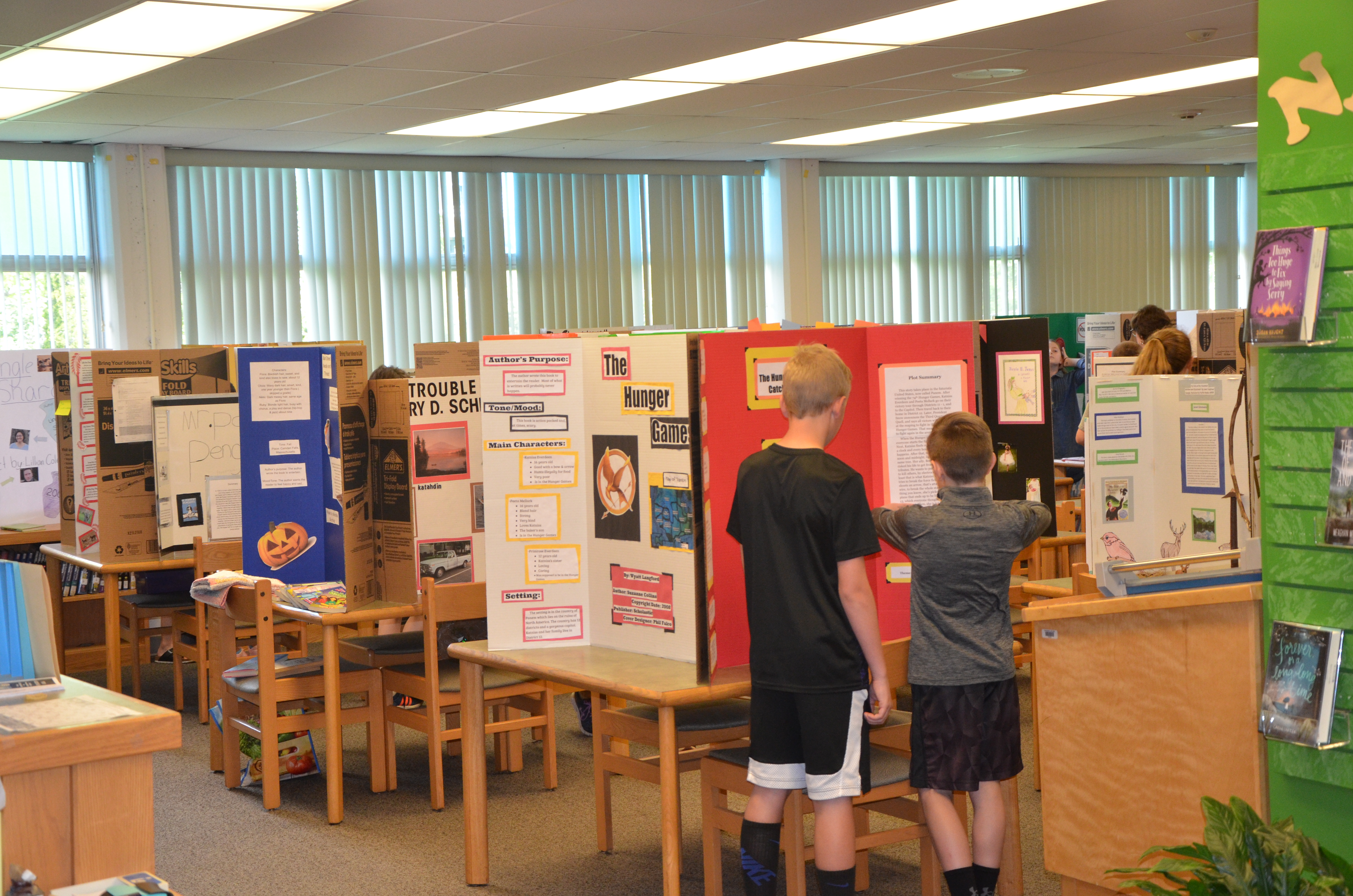 SKANEATELES, NY (May 25, 2017) – The Skaneateles Middle School sixth grade class got a jumpstart on their summer reading plans by taking part in this year's book fair in the middle school library on May 24-25.

Approximately 100 book fair projects were on display in the library over the course of a two day period.

"The book fair is a perfect way to end our Language Arts program for the sixth grade," said sixth grade Language Arts teacher, Liz Hyatt. "At this point the students have been working on and need to be able to identify plot summaries, so choosing a book and working through these projects helps with that. Plus, by presenting the books to other students, the entire group gets to learn about a series of new books so that they can start thinking about building their reading lists for the summer."

Students were asked to select a book for the fair that they had never read before. Once through the book they then needed to build a fair project display outlining the book's setting, a problem that arose within the book, the solution to that problem, as well as a summary of the characters.

Students then presented their project to a rotation of other sixth grade groups. Props or other materials could also be used to assist in the book fair presentation.

"The entire process took about three weeks," said Hyatt. "The students did a great job. The projects are very unique and original."

Keep in touch with events and happenings in relation to the Skaneateles Central School District by visiting online at www.skanschools.org or following the district's Facebook page at www.facebook.com/Skaneateles.Schools/.