5th Grade Musical Takes Center Stage May 18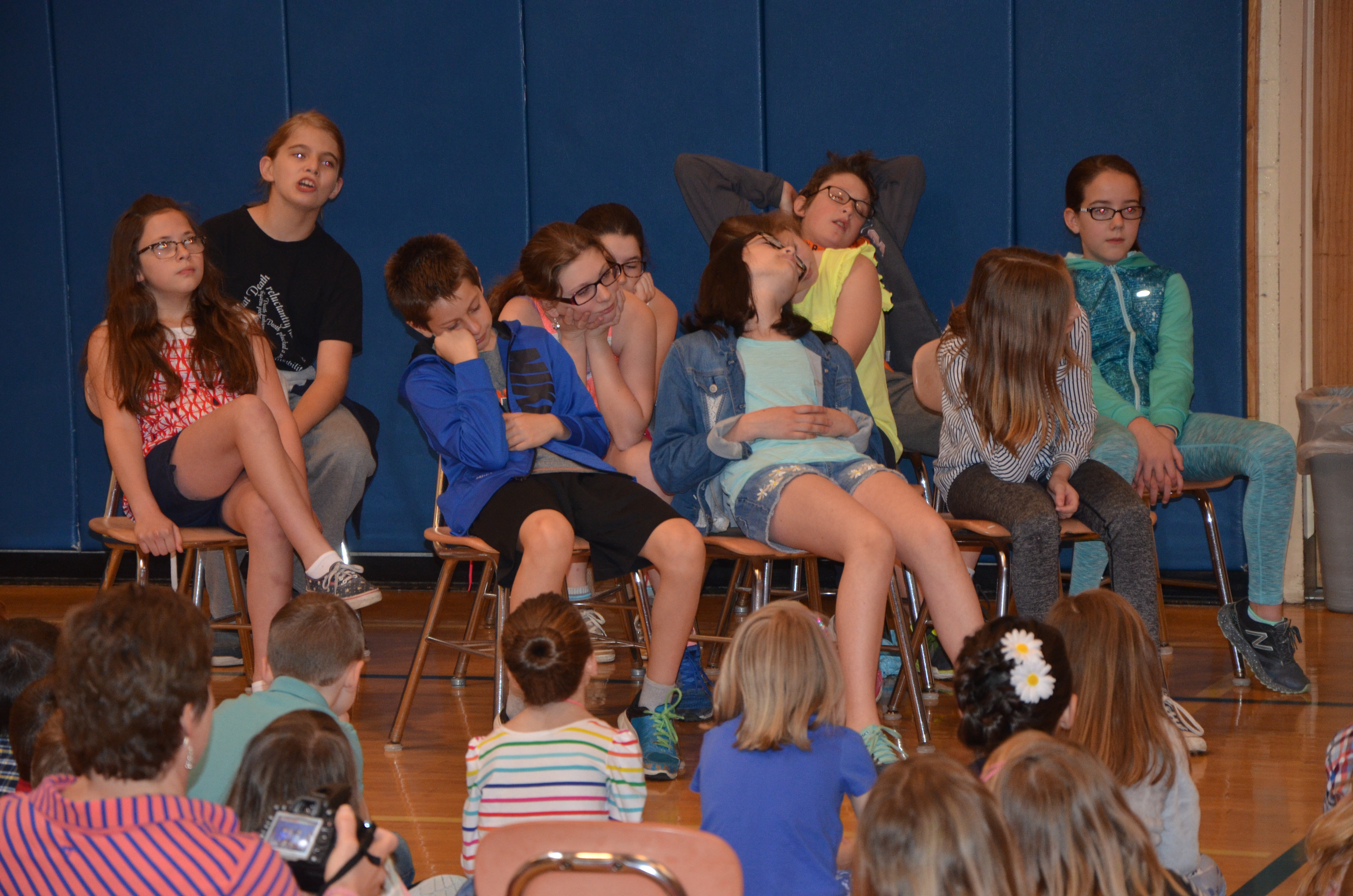 Skaneateles, NY (May 15, 2017) – The fifth grade chorus at State Street Intermediate School will take center stage for their musical "Let's Eat" on Thursday, May 18 at 7 p.m. in the Skaneateles High School Auditorium.

Written by John Jacobson and Mac Huff, "Let's Eat" is all about food; pizza, chicken pot pie, fast food, and fancy food.

The main cast of the musical consists of kids who are always hungry and bring the audience through their long line of favorite foods. By the conclusion of the musical the cast realizes how lucky they are to have such an abundance of food choices, closing the program with a song called "Thankful."

Due to this message, the fifth grade chorus is asking everyone that attends the musical on May 18 to please bring a canned or boxed food which will be donated to the local Ecumenical Food Pantry.

A brief showing of the musical took place on Friday, May 12 in the Waterman Primary School gym for grades K-2, with a student and staff performance taking place in the high school auditorium on May 18 at 2:15 p.m.

Keep in touch with continued Project 2021 coverage as well as events and happenings in relation to the Skaneateles Central School District by visiting online at www.skanschools.org or following the district's Facebook page at www.facebook.com/Skaneateles.Schools/.