District Art Show Reception to be Held May 15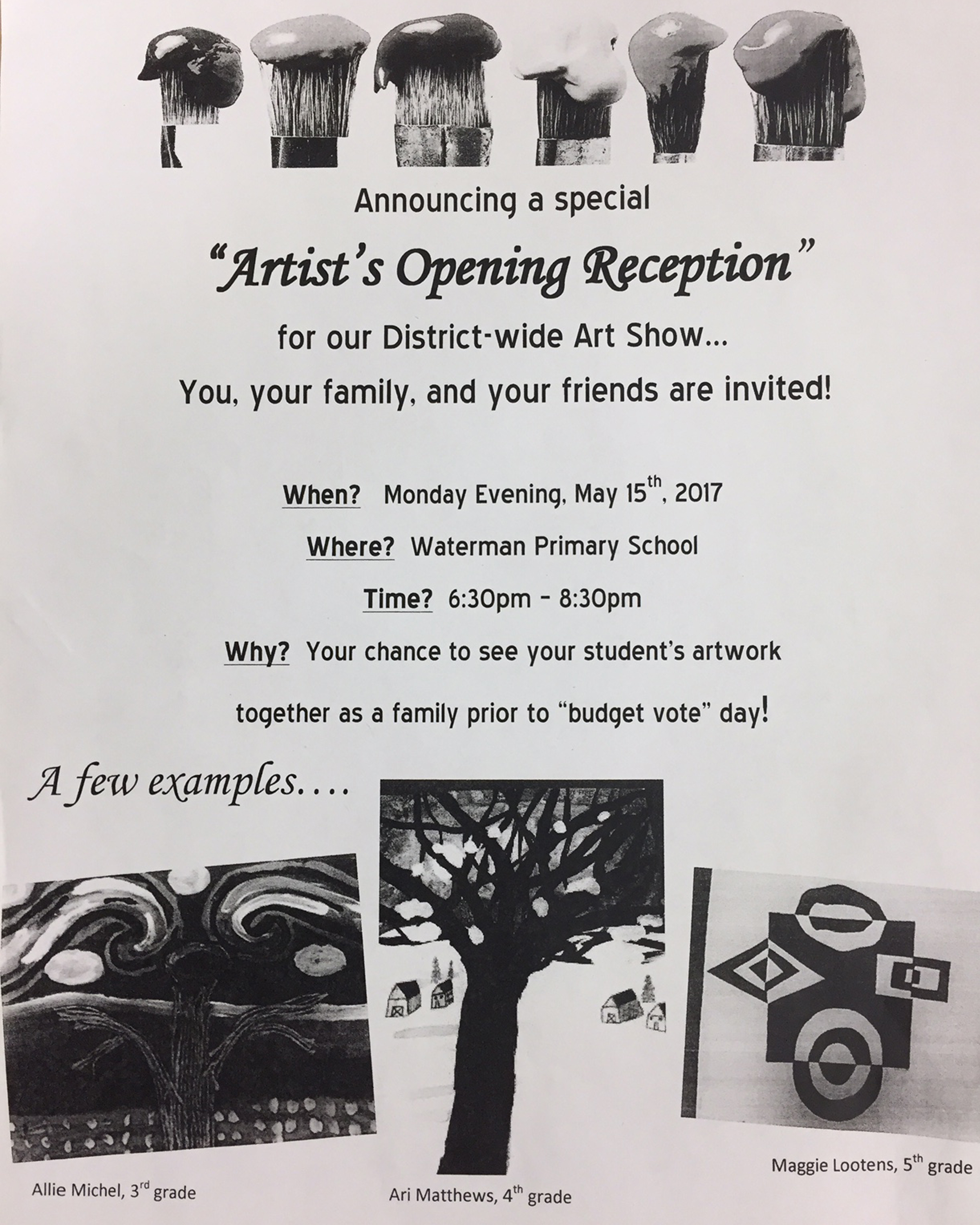 Skaneateles, NY (May 12, 2017) – The Skaneateles Central School District will be holding an opening reception for its district-wide art show on Monday, May 15.
The "Artist's Opening Reception" will be held from 6:30 p.m. – 8:30 p.m. in Waterman Primary School, providing the community with a chance to see several pieces of student artwork.
The District Art Show will continue to run from 8:00 a.m. – 9:00 p.m. on May 16 as well as on May 17 from 8:00 a.m. – 1:00 p.m. in the school gym.
Keep in touch with continued Project 2021 coverage as well as events and happenings in relation to the Skaneateles Central School District by visiting online at www.skanschools.org or following the district's Facebook page at www.facebook.com/Skaneateles.Schools/.