Marion Blumenthal Lazan to Speak at High School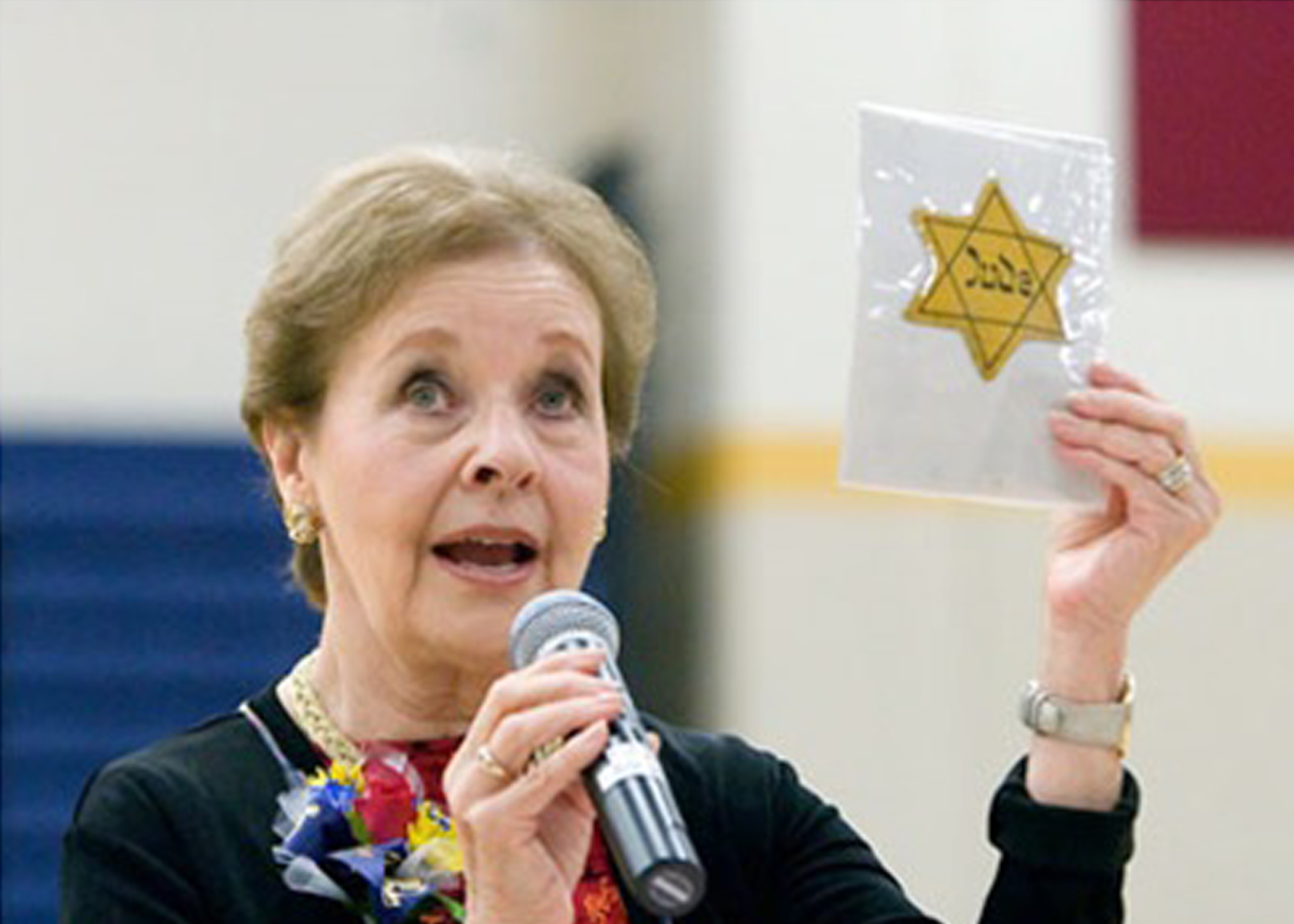 Skaneateles, NY (May 8, 2017) – Holocaust survivor and author of Four Perfect Pebbles, Marion Blumenthal Lazan will speak in the Skaneateles High School Auditorium on Thursday, May 11.

Lazan will share her firsthand experience as a nine-year old child interned with her family in the German concentration camp of Bergen-Belsen, the camp in which Anne Frank died.

The session with Lazan will take students, faculty, and staff behind the barbed wire to describe in detail what life was like during those harrowing years, while also explaining the events leading up to her family's incarceration in Bergen-Belsen and its life changing aftermath.

Speaking to the values of determination, perseverance, faith, and hope; Lazan's messages are of tolerance and understanding in a still troubled world.

"We are excited about this opportunity for our students to meet Marion and hear her unbelievable and inspiring life story," said Skaneateles Middle School Principal, Michael Caraccio.

Middle and high school students will take part in the presentation which will run from 9:45 – 10:45 a.m. on Thursday.

To learn more about Marion Blumenthal Lazan's amazing story visit online at www.fourperfectpebbles.com.

Keep in touch with continued Project 2021 coverage as well as events and happenings in relation to the Skaneateles Central School District by visiting online at www.skanschools.org or following the district's Facebook page at www.facebook.com/Skaneateles.Schools/.