High School Students Excel at Ithaca Math Day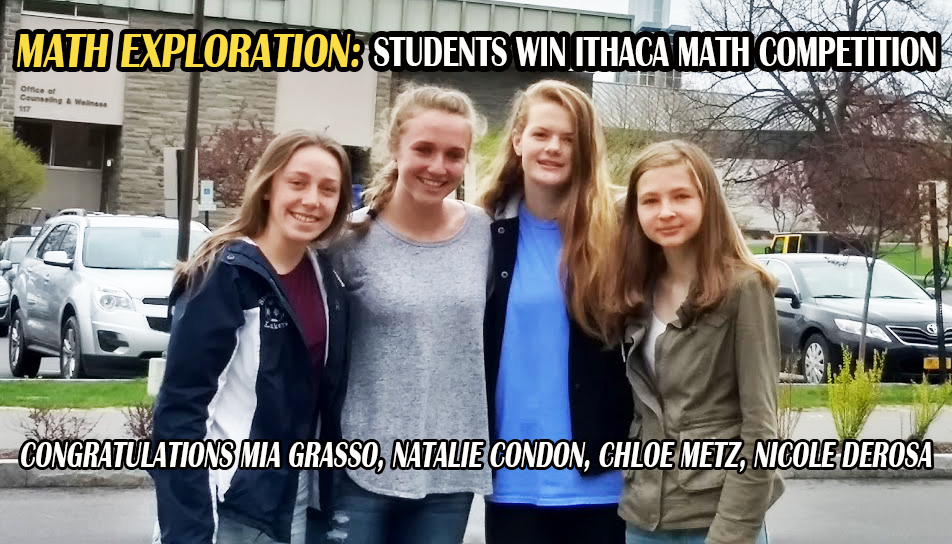 SKANEATELES, NY (April 28, 2017) – Fourteen students from Skaneateles High School took part in the Ithaca College Mathematical Exploration Day held on Tuesday, April 25 with a team of four students earning first prize in the program's math competition.

Students Mia Grasso, Natalie Condon, Chloe Metz, and Nicole DeRosa were teamed together earning first place honors among some 40 teams in competition.

Following the competition, students spent the remainder of the afternoon attending math workshops. The workshops taught students various mathematical concepts that are not taught in any high school curriculum.

Each spring, students visit Ithaca College to experience a day of mathematical fun, exploration, and discovery as a part of the Mathematical Exploration Day.

Sophomore and junior students from area high schools annually attend the day's festivities put on by the Ithaca College Math Department.

Keep in touch with events and happenings in relation to the Skaneateles Central School District by visiting online at www.skanschools.org or following the district's Facebook page at www.facebook.com/Skaneateles.Schools/.