Fifth-Graders Digitally Design Pencil Holders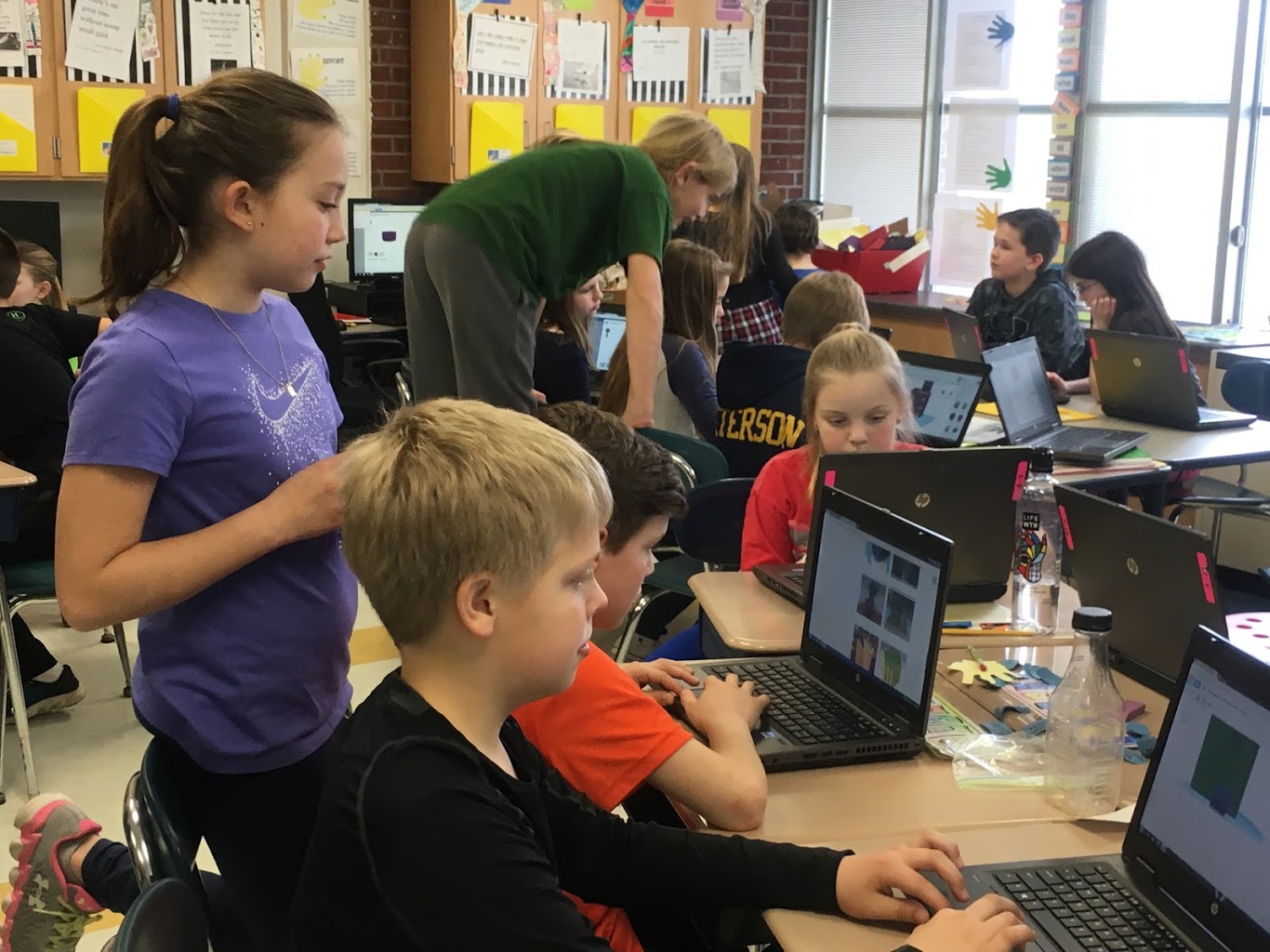 PHOTO - Fifth-grade students are digitally designing pencil holders for 3D printing as a part of the 3D Printing Challenge at State Street School. (Heather Buff photo)


SKANEATELES, NY (April 12, 2017) – A unique and creative project is under way at State Street School as fifth-graders take part in the 3D Printing Challenge with the help of fifth-grade teacher Heather Buff.

"All fifth-graders are participating in the challenge," said Buff. "It is the first year of this particular challenge, which was developed over the summer after our first attempt at using 3D printing last year. We made a lot of changes to the project based on how things went last year, with a desire to create a meaningful project in alignment with the NGS standards."

3D printing follows the principle of taking a digital model or design and turning it into a solid three-dimensional physical object by adding material layer by layer.

This year's challenge put students to the task of building a prototype pencil holder that would hold at least four pencils and a regular size highlighter. The design could be freestanding or developed to hang in a locker.

The maximum size of the holders could be no larger then 4" wide by 4" high and 2" deep.

Students were split into groups for the challenge with each individual first developing their own ideas for the perfect pencil holder.

From there the groups worked as a team to take the best ideas from each member's initial plan and put them together to create the best design possible.

As a part of the challenge each team was then required to put together a presentation to share with the class as to why their design was the best design. After all teams present, each student will be able to order their own pencil holder.

All team designs will then be shipped to printing and built into a prototype with orders distributed after spring break. The team that receives the most orders will be the champion of the 3D Printing Challenge.

"A key component of the project is team work and learning the idea of "failing forward", said Buff. "We are all learning from our mistakes in this process. The students have been great through this process and their designs are unique and they have worked collaboratively and with persistence."

More information will be provided on the 3D Printing Challenge following spring break from April 17-21 as designs are finalized and prototypes are printed.

Keep in touch with events and happenings in relation to the Skaneateles Central School District by visiting online at www.skanschools.org or following the district's Facebook page at www.facebook.com/Skaneateles.Schools/.